In a few short months we're going to hit one of those massive parenting milestones. Mrs Adams and I will be applying for a secondary school place for Helen, our eldest daughter. We've been looking at the various options for some time and have a very good idea which school we'd ideally like Helen to attend. What seemed like an easy decision has been thrown into total disarray because we had, very naively, assumed school transport would be straightforward. Transport, it turns out, could be a massive issue as it may leave our child commuting for at least two hours a day.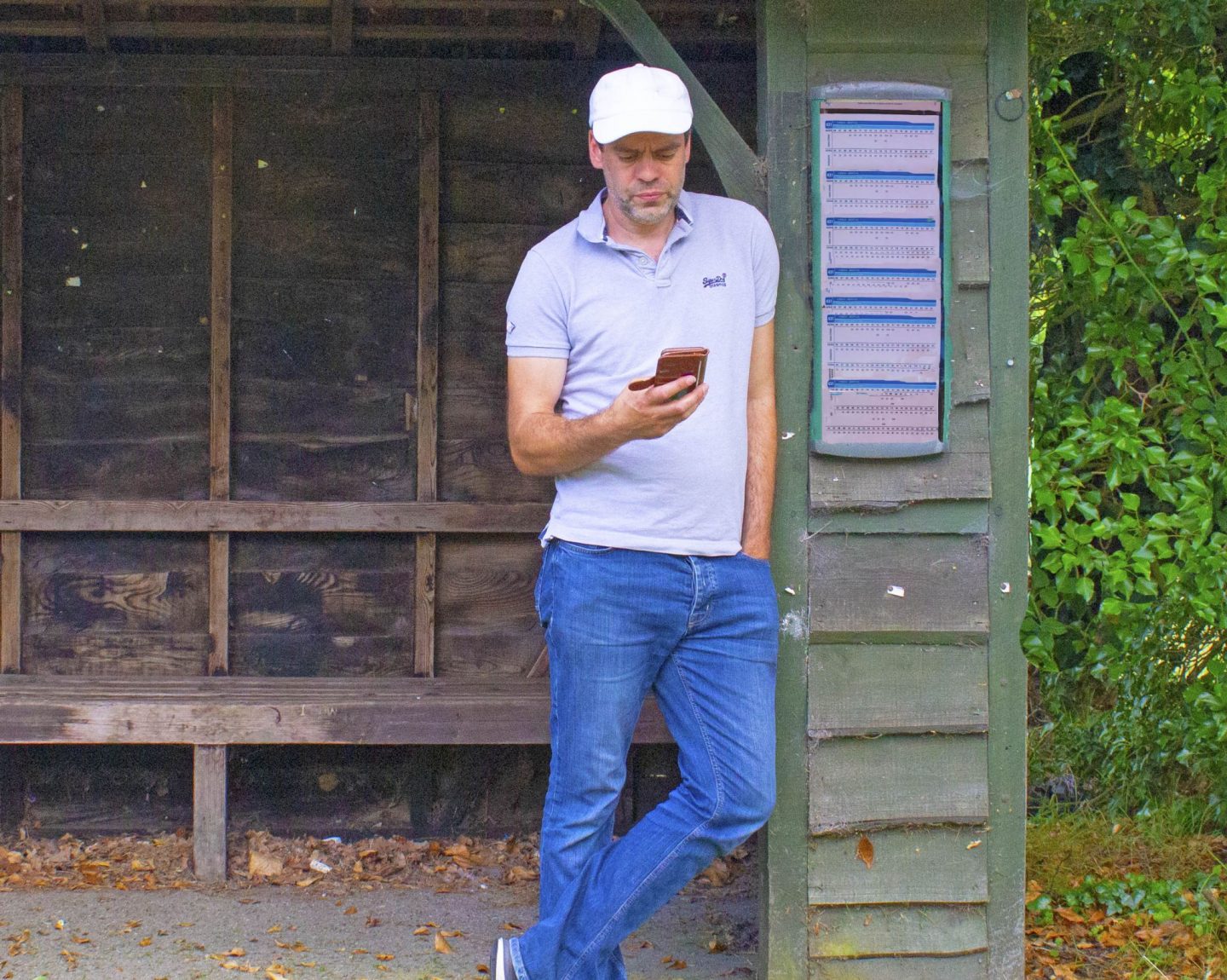 The school we'd like Helen to attend to is a journey of just a few minutes by car. Using the bus, it's an hour in each direction. That, however, assumes the service runs on time and recent experience suggests it probably wouldn't.
That's at least an hour of travelling in the morning and the same again at the end of the school day. That's a lot for an 11-year-old. Factor into this that pupils often have two hours of homework a night at Key Stage 4 and that seems like far too much of a burden.
Also, there are clubs Helen takes part in some evenings. If she is held up coming home, she may not be able to participate in them any more.
Hold on a minute? What's that noise I can hear? Is it the sound of disapproval from many a reader muttering: "Why are you worrying about school transport? Just send her to your local school." That's a response I can understand, but it's not quite so simple.
When I posted something on twitter about our conundrum, one individual responded with the following (I've paraphrased): "Put all the schools within walking distance at the top of the list."
We live in a bizarre area for secondary schools. The schools we can apply to are between three and 25 miles away and are spread across four local authorities. Added to that, there's a motorway between us and some of the closest schools.
We live on one side, many of the schools are on the other. As the crow flies, some of them may be close, but travelling to them is not straightforward.
On the correct side of the motorway, we have School X, a so-so school three-ish miles away and School Y, a superb school a bit further away. It's School Y we're interested in.
The local authority does not provide special school transport to either school. It expects pupils to use the public bus service. The public bus route to School Y, however, takes in every single bus stop between home and Outer Mongolia. What should be an easy journey is incredibly long and time consuming.
When it came to considering schools, Mrs Adams and I didn't give this enough thought. We naïvely assumed a journey of less than 10 miles would be very simple. How wrong we were.
Over the past few days, this entire situation has been brought into sharp focus for me. Our car has been off the road and so I've had to use buses to get Helen and Izzy to school each day. For part of the journey, this has involved using the same bus service Helen would use to get to and from School Y at exactly the same times of day. In other words, I've experienced precisely what Helen would experience if she attends School Y.
It was a horrible experience. I would struggle to exaggerate how excruciatingly painful the journeys have been. The bus timetable has been no more than a very rough guide and the service has been dreadfully unreliable.
One morning I left the house at 7.25am with the kids. I got them dropped off at school on time, but it was just before 11am before I got back home. In fact, on that day, I spent a total of six hours either on buses or waiting for them at bus stops as I travelled between home and school.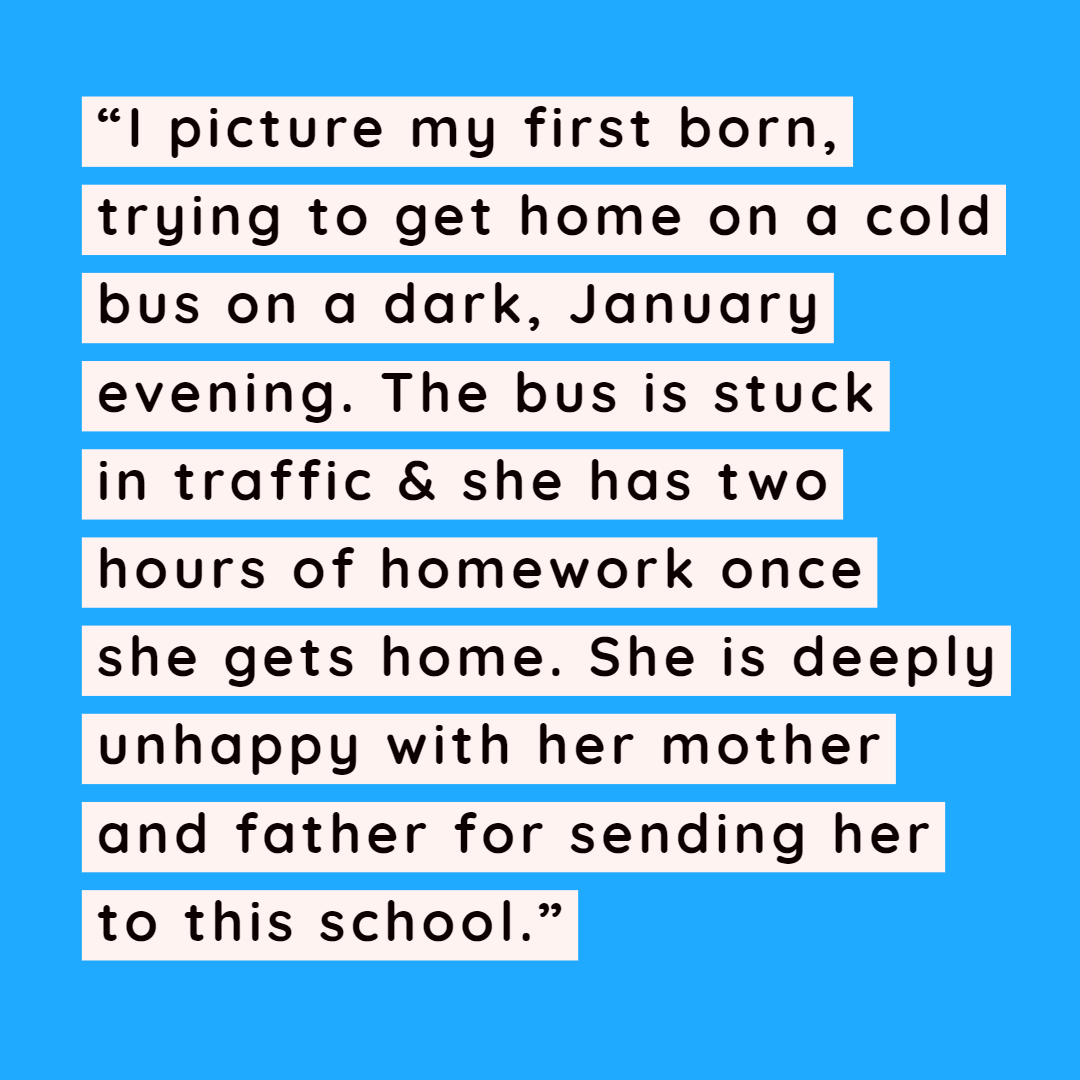 The experience has left me feeling very concerned. I want to do all I can to get Helen a place at School Y, but we may have to rethink. I would consider taking her myself, but I have to think of our youngest daughter, Izzy. She will still be at primary school for a few years yet and I need to ferry her around so big sister needs to get herself to school.
In my mind's eye, I picture my first born, trying to get home on a cold bus on a dark, January evening. The bus is stuck in traffic, going nowhere. She has two hours of homework ahead of her once she gets home and she is deeply unhappy with her mother and father for sending her to this school.
Yes, I know, we haven't even submitted the application yet. It may be that we don't stand a chance of getting a place at School Y. It's not that we're obsessed with the place, it is one of our closest schools. One way or another, it will have to feature on our list of preferred options so we need to think long and hard about school transport and where on the list we should place it.
I shall finish by stating the obvious, something that had escaped the attention of Mrs Adams and I. If you are going to be applying for your child's secondary school place this year, look long and hard at how your children will get to school. Don't do what we did and simply assume it would be easy.
Maybe you have been in this position yourself and found school transport to be lacking? How did you deal with it? What, in your opinion, is the longest journey a secondary school pupil should have to make each day?
Interested in this blog post? Well have a read of these...