We all know that Christmas is ultimately about giving. One Christmas gift came early for Mrs. Adams and I this year, courtesy of Mamas & Papas the home little christmases.
The baby and toddler specialist did something quite amazing; it paid for the two of us to have an evening out together as part of its #MandPNightOff campaign. This, however, was only one of the gifts we received. It couldn't have happened without the amazing Louise who stepped in at the eleventh hour to look after the little ones for us (hence the babysitting voucher above).
So what did we get up to? Well, there were various options and at first we were going to head into Central London and go large with visit to the theatre and a meal. After one attempt to make this evening out fell through (don't ask), I felt the best idea was to keep it local.
We did nothing more than go out to a local tapas place for a meal and we were home by 9pm. Not very rock and roll, but it was delightful to have a simple, uncomplicated night away from the home in good company. When we got talking about it over dinner we realised that it had been quite a long time since we'd done this, a shame as we used to be quite good at arranging to go out once a month without the children.
I know many people call it date night. I like the concept a lot, but I'm not a fan of the phrase! I think I'm digressing.
Needless to say, it is marvelous to spend time with the children. We're two days in to the school holidays and having Helen, our six-year-old around, has been great fun. Even so, it is essential to spend uninterrupted time with your other half and we both commented how refreshing it was to have a meal without being constantly interrupted!
As for the food, it was marvelous. This being tapas we naturally ordered patatas bravas plus salad, chicken kebabs and a host of other delicious dishes. We both ate slightly too much, but is was well worth it.
It was a fun evening. A huge thanks to both Mamas & Papas and Louise for making it happen.
How often do you get out with your other half? Where do you go and what do you do? DO you value time away from the children? Please leave a comment below, it would be interesting to know what you think.

Disclosure; Our food bill was covered by Mamas & papas. Thoughts and opinions entirely my own.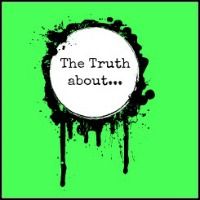 Interested in this blog post? Well have a read of these...