The festive season is coming around quickly once again, so there's a good chance that you're already Christmas shopping for friends and loved ones. If you're stuck on what to buy for a motoring enthusiast in your life though and don't have enough cash lying around to order them a flash new car, Audi dealership Vindis have a few other fantastic gift ideas…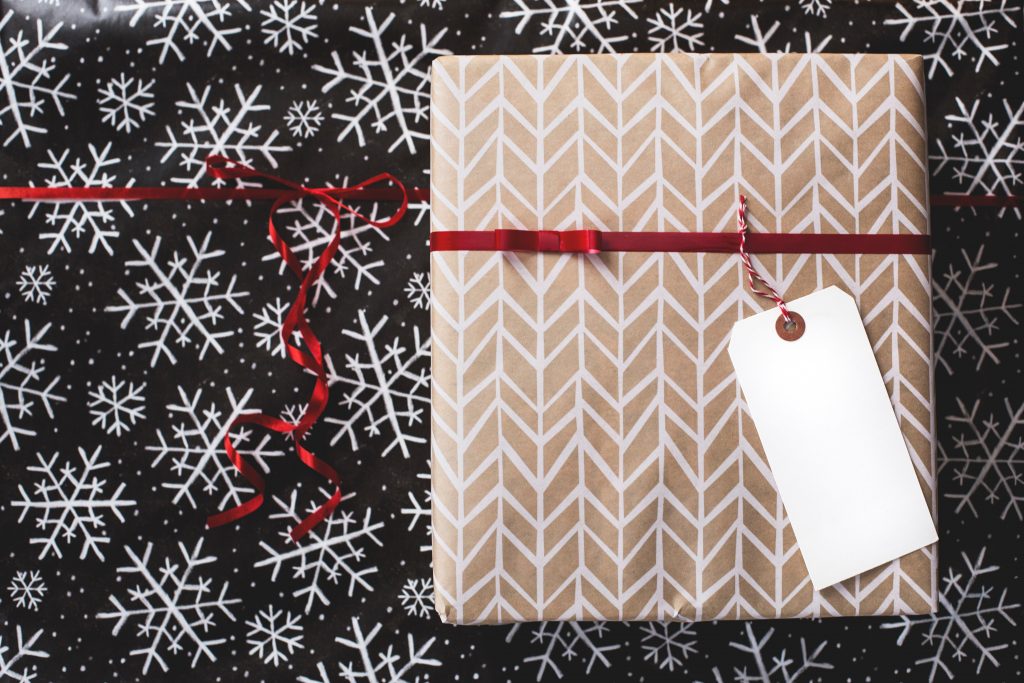 A dash cam
A dashboard camera — or dash cams as they are often referred as — is one piece of technology that every driver should have in their cars today. This is because they can produce high-quality video footage while a motorist is getting from A to B, which could then be used to prove exactly what happened in the event of a road incident and protect someone from false insurance claims.
Buy this gadget for a motoring enthusiast and you could even help them to save money in the long-run, as some insurance companies now offer substantial savings on car insurance premiums for drivers who state they have dash cams fitted in their vehicle.
When shopping for a dash cam though, ensure the image quality is high enough — some devices on the market record such poor footage that the shots are unable to be used when making a case that a driver isn't to blame after a road incident.
You'll also want the dash cam to provide GPS location tracking, as this element will enable motorists to pinpoint exactly where they were at the time a road incident took place. G-force sensors which save moments of high G-force automatically are also recommended, as well as a parking mode that sees the gadget begin to record footage without a human prompt if it senses a collision or impact while a vehicle is parked up.
Parking sensors
Many brand-new cars now have technology designed into them as standard which serves to take the stress out of parking. However, drivers who don't have these features on their vehicles needn't worry about missing out any longer.
Say hello to the EchoMaster Rear Parking Display System. Made up of four matt black sensors, which blend in perfectly with the majority of black bumpers but can be fully painted too, the system also includes a colour display and buzzers so that those behind the wheel have a better understanding about how close they are to objects when carrying out a parking manoeuvre.
Embarrassing moments in car parks and ugly scuffs on a car's paintwork will no longer be a concern for motorists who make use of this tech.
Forza Horizon 4
Is the person that you are gift shopping for always wishing they were a race driver? If they own an Xbox One games console, satisfy their desires by buying them Forza Horizon 4.
The latest open-world racing game from Playground Games, players will be able to compete in a huge number of single-player and multiplayer races and so many more challenges whilst collecting 450 cars from 100 licensed manufacturers. For Brits though, arguably the most appealing aspect of the game is that it's all set in the United Kingdom — drivers could very well have many moments of thinking "I know this spot" as they race past Bamburgh Castle in Northumberland, through various villages and towns which make up the Cotswolds, across the Scottish capital Edinburgh, and so many more recognisable locations.
With IGN stating that "open-world racing has never looked as good as it does in Forza Horizon 4" and USGamer pointing out that the title "is one of a handful of showcase games that truly ought to sell you on an Xbox One X and a 4K TV", you know you're buying someone a high-quality game that they'll enjoy for hours too.
Track day experience
If you really want to get the adrenaline pumping in a way that isn't only achieved on a screen, buy someone a thrilling driving experience.
You have so many options to choose from throughout the UK. Mercedes-Benz World in Surrey has both track and off-road experiences available, for instance, which take place on the iconic Brooklands motor racing circuit and a 10-acre terrain respectively. Meanwhile, the Platinum Supercar Thrill gives motorists the chance to get behind the wheel of some of the world's most exotic supercars and put pedal to the metal for two laps of the famous Goodwood Racing Circuit.
For real daredevils, there's also the Paul Swift Ultimate Stunt Driving Experience. Held at the home of British F1, Silverstone, this experience sees seven-time British Motorsport champion and Top Gear's stunt driver, Paul Swift, teaching drivers all about stunt driving. Your friend or loved one will be completing 360-degree handbrake turns, J-turns and so many more pulse-pounding manoeuvres before they know it.
A National Trust membership
If you're buying for someone who likes to get out and about but not particularly at high speeds, why not treat them to a National Trust membership instead?
By becoming a member of the National Trust, they'll gain free entry to more than 500 special places situated through England, Scotland, Wales and Northern Ireland — including a raft of historic houses and castles — as well as heritage sites in Scotland which are looked after by the National Trust for Scotland. The membership can even be used further afield than the British Isles, as the card grants access to awe-inspiring locations in destinations like Australia, The Bahamas, Barbados, Canada, Italy, Malta, New Zealand, and Zimbabwe.
As a special bonus for motoring enthusiasts, the National Trust membership grants free parking to the majority of National Trust car parks too.
Hopefully by now you've found the perfect present for those obsessed with everything related to motoring. Have a wonderful Christmas!
Disclosure: This article was commissioned by Vindis Audi dealership. 
Interested in this blog post? Well have a read of these...