Over the past few months I've ventured into blogging about men's style, grooming and skincare. As Christmas is upon us, I thought I'd summarise a few of my favourites.
I felt some of them would make for great gifts. I've included a variety from all price ranges. Hopefully you will find something for the man in your life or dad, brother whoever! Here goes:
London Sock Co. gift sets
This is a brand I have just been introduced to. These guys make socks for the modern gentleman that cares about his appearance. They are not only incredibly high quality, but they suit every budget. You could simply buy one pair for a tenner, or sign your man up for a monthly subscription for £25. For gifts, however, I'd recommend looking at the "One For Daddy, One For Me" box set. All products are available from the London Sock Co. website.
Bluebeard's Revenge male grooming range
It has a bit of a gimmicky name, but the shaving lotion and cooling moisturiser are very good. The shaving lotion doesn't froth up so you can see exactly what you are doing while the moisturiser cointains a cooling agent (hence the name) and Jojoba oil. Both products are priced at £9.99 for a 100ml bottle and can be found on ASOS, Holland Barrett and Amazon.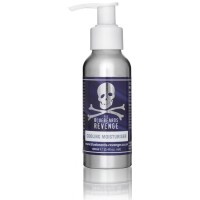 Smart Turnout accessories and clothes
Smart Turnout is a higher-end label specialising in clothes and accessories that feature regimental and sports club colours. Be it a scarf, a tie, cufflinks or a jumper, this label's items look incredibly smart and they are timeless. There is something for all budgets but if money is no object, the London Watch is an amazing timepiece. For more information, go to the Smart Turnout website.
His Heaven aftershave balm
For the relief of post-shave irritation, this stuff, which comes from the Deborah Mitchell range of products, is just awesome. I'm yet to find anything that can better it and I had quite a panic when I couldn't find mine the other day (it somehow turned up in my wife's make up box). It contains tea tree and other anti-ageing products. At £55 for a 50ml jar it is not the cheapest but it is the best. Available from the Heaven Skincare website.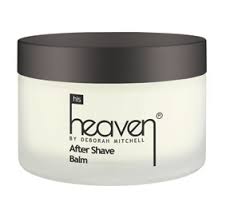 Lab Series skincare
I have to sneak in a mention for Lab Series skincare for men. I haven't yet written a review of Lab Series, but one will be published shortly. I've been trying out its moisturising Age Rescue Water-Charged Gel Cream and also its lip balm. Both are superb and widely available from outlets including Boots and Debenhams. Expect to pay £45 for a 50ml tub of the gel cream.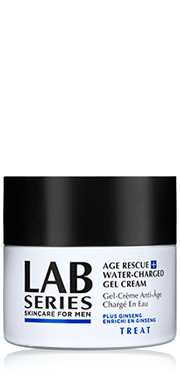 Accessories from Lombres
Lombres specialises in selling wallets but it also sells a few other related accessories such as mobile phone cases and card holders. I recently took a look at a Mujjo phone case and Bellroy wallet. Both were great and the range is so large you may very well find exactly what you are after. All items are available from the Lombres website.
Bulldog skincare for men
Bulldog Skincare sits at the more afforable end of the spectrum. The beauty is the breadth of the range which includes; body lotion, face wash, moisturiser and so on. The anti-ageing moosturiser was a particular favourite of mine. The other great thing about Bulldog is that it produces a range of gift sets with prices starting at £10 for the Minis Travel Set. You'll find Bulldog products stocked in most supermarkets and also Boots.

So there you go, a few ideas from me. I hope you find them useful. Whatever gifts you deicde ot buy, I wish you a very happy Christmas and happy holiday season.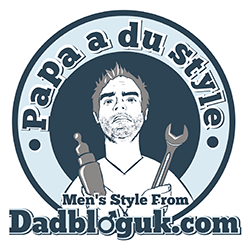 Interested in this blog post? Well have a read of these...