Over the past couple of weeks I've featured blog posts looking at short breaks in the Cotswolds plus Kent and Sussex, all areas I know well. On this occasion I am going to do something very different and create a wish list of beaches I'd like to visit on the Isle of Wight and Purbeck on the mainland in Dorset.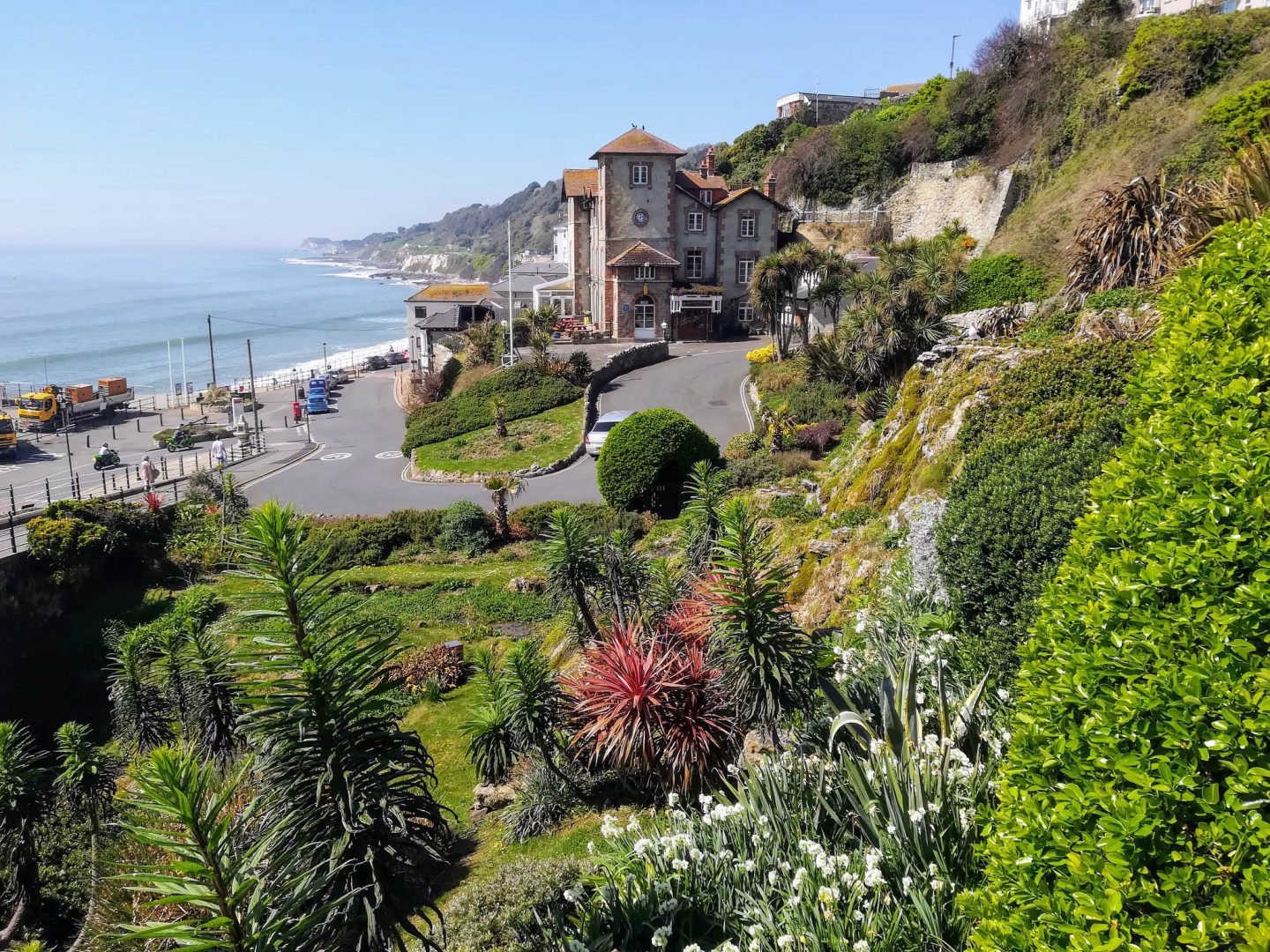 Unlike the other destinations, I have never had the pleasure of visiting the Isle of Wight or Purbeck. My experiences of Dorset are limited to visiting Bournemouth and as for the Isle of Wight, I have only had the pleasure of standing on the coast and admiring it from afar. Nonetheless, I have long wished to visit them.
Given the opportunity, here are some seaside days out I'd love to have with the kids in both locations.
Shanklin Beach
A quick Google search shows just how picturesque Shanklin Beach and the wooded gorge of Shanklin Chine the Isle of Wight can be. According to all the tourist websites Shanklin Beach is set up for tourists with many restaurants and hotels. If you want to take a break from the beach, you can also visit the Old Village. I can well imagine spending a day here.
Ventnor
Described as the 'English Mediterranean', Ventnor can be found on the south east of the island (see top picture). It boasts a wonderful beach while the town itself has lots of Victorian charm. It has its own micro-climate so tends to be warmer in summer and winter than other parts of England.
Ryde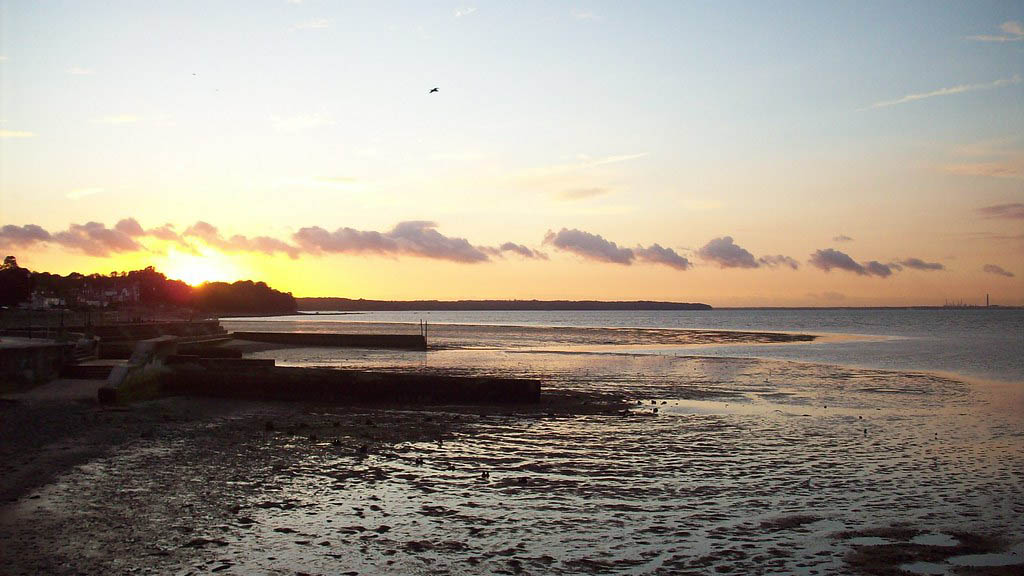 Whereas Shanklin and Ventor are on the southern side of the Isle of Wight, Ryde can be found on the North East coast. It boasts a very large beach although at low tide the water goes right out, so far that Ryde is famous for having a 745 metre-long pier, especially constructed to allow passengers travelling from the mainland to disembark. The views from the beach are supposed to be spectacular and allow you to see the Emirates Spinnaker Tower in Portsmouth.
Lulworth Cove
Lulworth Cove in Purbeck is a sand and shingle beach and incredibly photogenic. It's definitely somewhere to visit if you want to get some great snaps of the family. The area is also good for walks if you don't want to spend all your time on the beach.
Durdle Door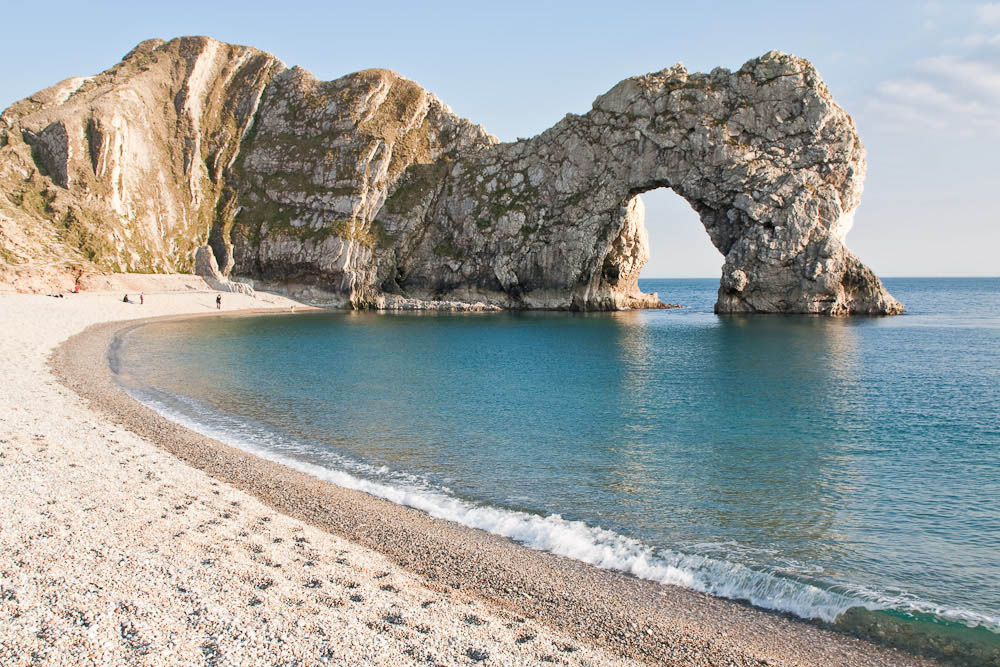 If you are in the Purbeck area, Durdle Door is a must see. In fact you'll probably recognise this natural limestone arch because it has featured in many, many photo shoots and television programmes. On either side of Durdle Door you will find long stretches of shingle beaches.
Other attractions on the Isle of Wight and Purbeck
There are many other attractions on the Isle of Wight and Purbeck. If you enjoy sailing, you may wish to visit Cowes while Yarmouth is another popular tourist town.
If music is your thing and you can time your visit accordingly, the annual Isle of Wight festival attracts big names from the world of music and the arts. Camp Bestival is a family-friendly festival that this year is taking place at Lulworth Castle and features music, comedy, talks by parenting experts and appearances by well known characters such as Mr Tumble.
You can of course also go on day trips. Bournemouth, Southampton and Portsmouth are all very nearby.
Where to stay?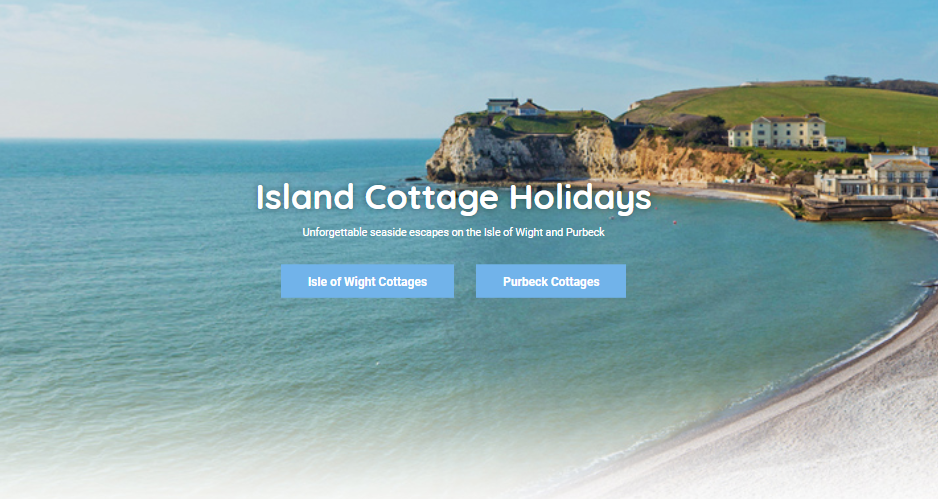 This all leaves the question of where to stay. The Isle of Wight, Purbeck and Dorset have so much to offer you may as well turn it into a short break or longer holiday.
Island Cottage Holidays is a provider of self-catering cottages in Purbeck and the Isle of Wight that could help you out. The website boasts a range of accommodation so there is something to suit every family.
You will find last minute getaways listed on the site. Also on there are dog-friendly properties, coastal cottages and for those who want something really special, luxury houses. A quick look at the prices reveals them to be competitively priced, especially if compared to an overseas getaway.
You will also find properties on or near the main beaches in both locations. Both the Isle of Wight and Purbeck are great family friendly destinations. They're also good bases for exploring the rest of Dorest so what's not to like?
Disclosure: This commissioned article was produced in association with Island Cottage Holidays.
Interested in this blog post? Well have a read of these...