Valentine's Day is just around the corner and that means lots of people, particularly men, buying flowers for their other halves. To meet demand, a new flower delivery service has been set up called Smart Men's Flowers and I've tested the service out.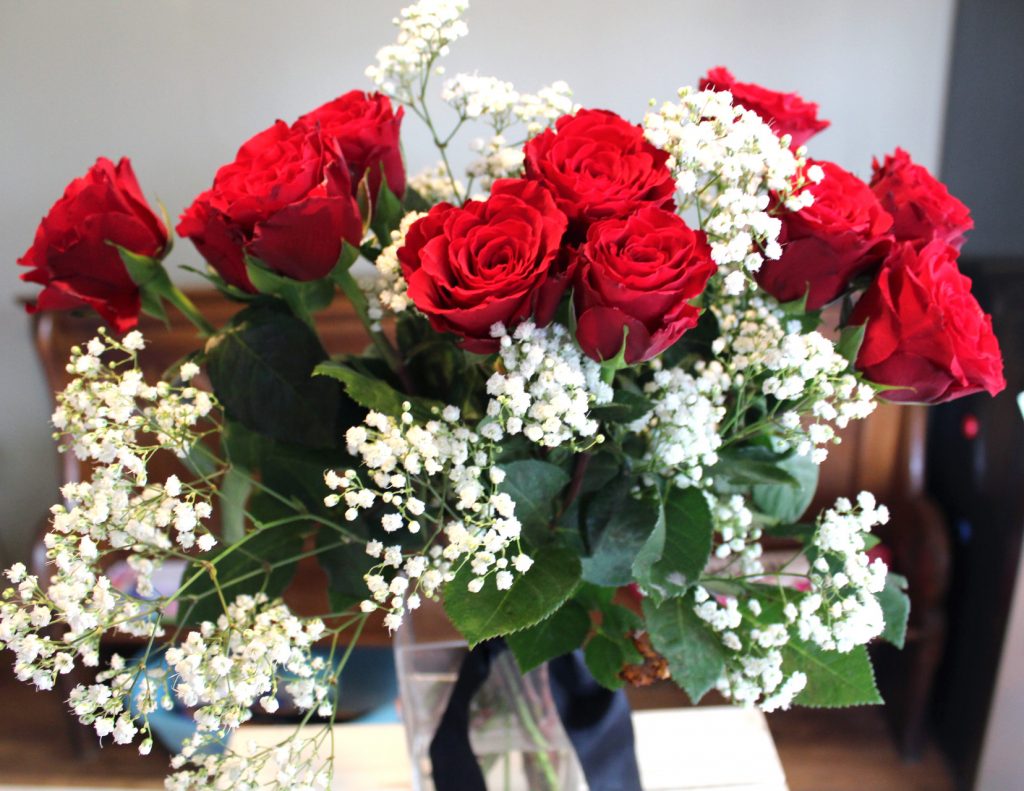 It's hard to talk about the flowers without first mentioning the concept. Allow me to explain how Smart Men's Flowers came into existence.
The company has been set up by a husband and wife team. Mike, the husband, has a terrible memory for dates (hold that thought, we're going to revisit this point in a moment). He and his wife did some market research and found established delivery services don't appeal to men.
The websites were awash with pink and the pricing confusing. Smart Men's Flowers offer a smaller range of quality flowers that come from one carefully-selected supplier in London.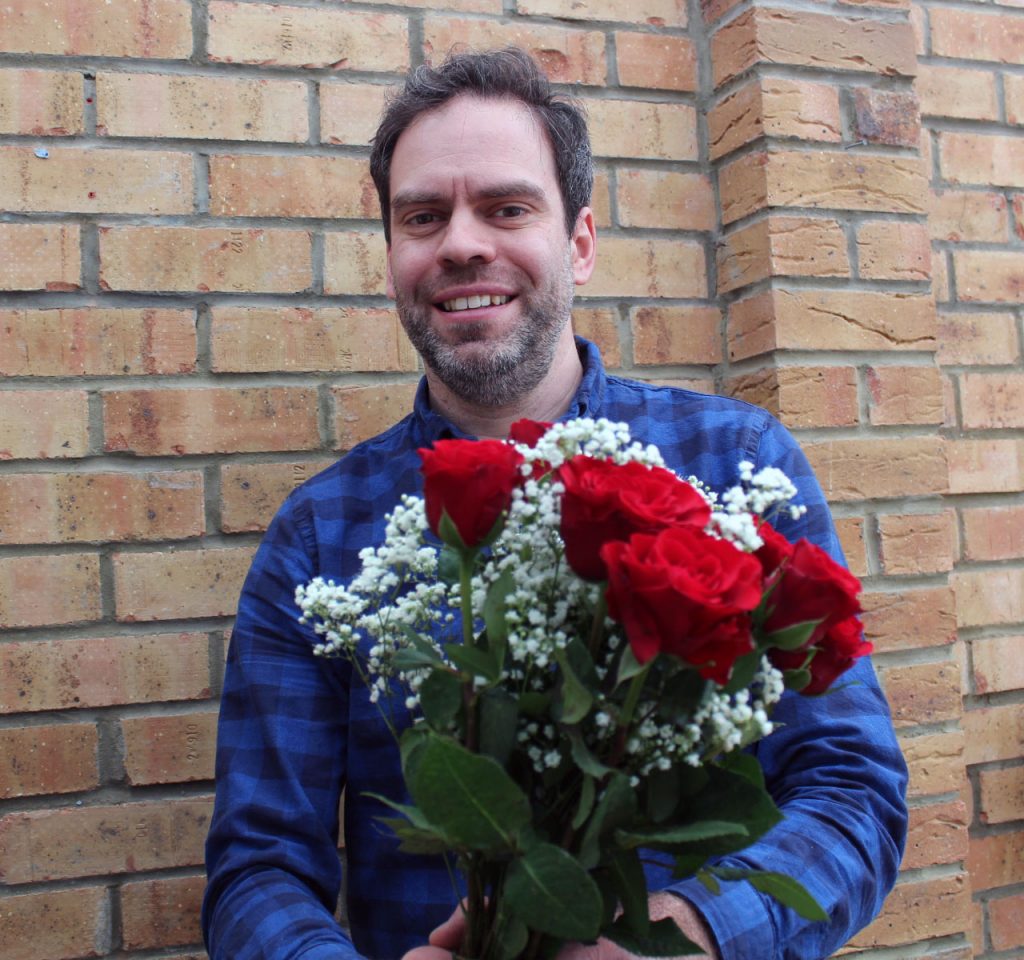 All bouquets have the one price: £29. This includes delivery to anywhere in the UK.
Although named Smart Men's Flowers, women are welcome to sign up. I wouldn't review any services that wasn't open to anyone and it's the very first question to appear on the company's FAQ page.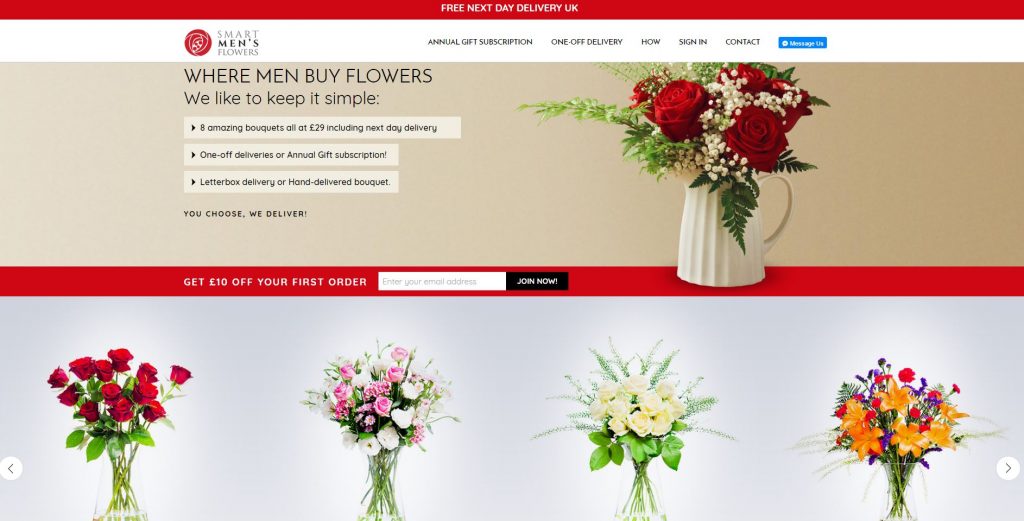 For the purposes of this review, I was sent two bouquets of flowers. I've made an unboxing video of one bouquet that featured pink and yellow roses. You can watch it by clicking on play below. Alternatively, keep reading to see what I thought of the bouquet of red flowers I was also sent.
On the run up to Valentine's Day there are special offers available. They are time sensitive so I'm not going to go into detail in this blog post, suffice it to say that if you're quick enough you will get flowers for well under half-price.
While talking about time sensitivity, if you want flowers for this Valentine's Day, you will need to place your order by 3pm on Monday at the latest. I'd recommending ordering before then, however, as some of the special deals are only applicable for the next few days.
So what do you get for your money? In total, eight bouquets are on offer.
These range from classics, such as red and white roses to more exotic collections. These include Orange Explosion, which is made up of blue statics, green bell, leatherleaf and red carnations and Purple Sunrise, featuring  yellow aziatic lilies, purple liatris and purple lizianthus.
I was sent both the classic red bouquets and mixed rose selection. Both bouquets featured a dozen roses and white gypsohphilia. I can reliably inform you gypsophila is related to the carnation, but has very small flowers.
All flowers are arranged by hand. Wherever possible, they are sourced from the UK.
The quality of the blooms was very good, much better than I have received from rivals. The flowers were also very well received by Mrs Adams.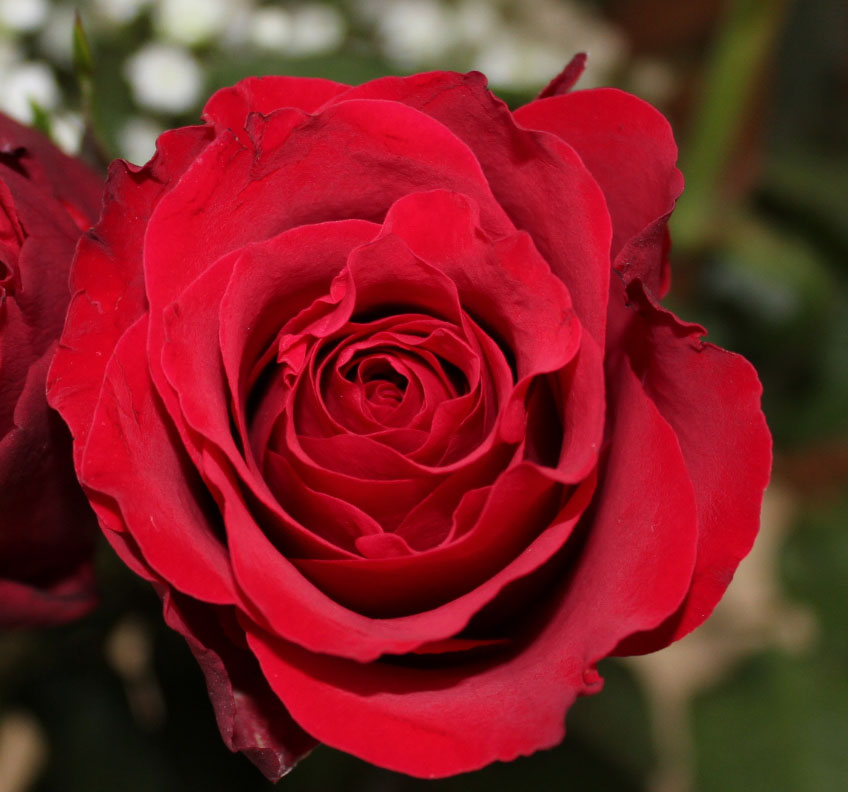 "They look great. I'm hoping they last a long time because we need more flowers in this house," came her reply when seeing what was in the boxes.
On the subject of packaging, the flowers are well boxed. They arrive in an appealing carton with the flower stems firmly held in a plastic pot providing moisture to keep the flowers fresh.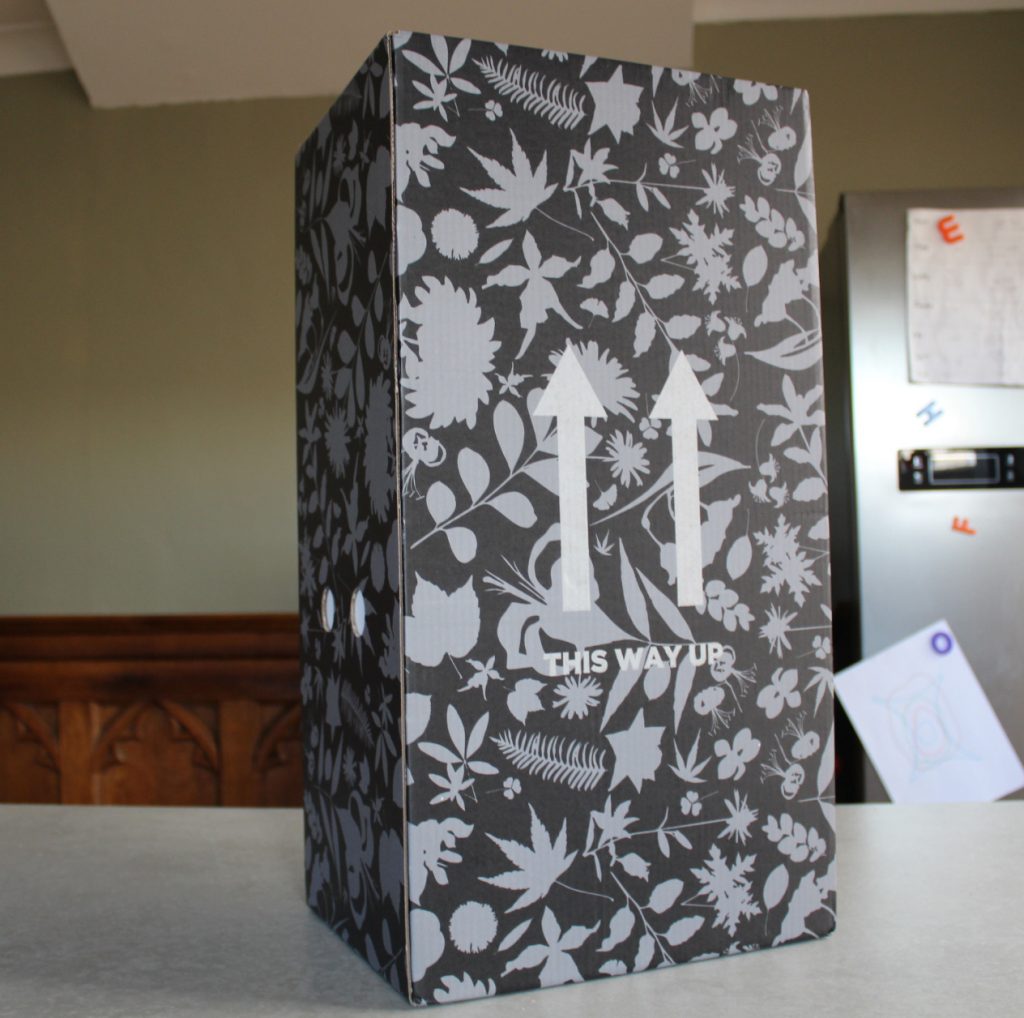 In terms of delivery, Smart Men's Flowers use both Royal Mail's 24 hour service and City Sprint for some deliveries in Central London. If you want to guarantee delivery on a certain date, you have the option of selecting letterbox flowers that are designed to fit through a standard letterbox.
I mentioned one of the founders of Smart Men's Flowers had a small issue with remembering dates (I say small, apparently his wife received a toilet freshener as a gift on one occasion). You can set up a subscription service that will automatically send out flowers on chosen dates.
You provide the information such as date and address. A few days before dispatch you receive an email reminding you of the order so you can double check the address is still valid.
You can then sit back, safe in the knowledge that birthdays, Valentine's Day, Mother's Day etc. have been catered for. It's a clever idea and one I will be mentioning to my brothers as the three of us need reminders from time to time.
The Smart Men's Flowers website is easy to navigate. The flowers are high quality and looking at rival websites, very well priced. Visit the website to find out more, order or sign up to the subscription service. You will also find @SmartMensFlower on twitter and Facebook as SmartMensFlowers.
Disclosure: Bouquets of flowers were provided for review purposes. Thoughts and opinions entirely my own. 
Interested in this blog post? Well have a read of these...