Now that the holiday season is just around the corner, many teachers are keen to adopt Christmas-themed craft activities within their current EYFS programmes. Let's take a look at eight fun and exciting ideas which will get the creative juices of children flowing.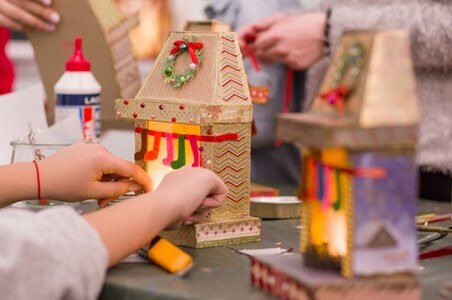 Three-Dimensional Christmas Cards
As this article points out, 3D Christmas cards are extremely fun to make. These are also excellent ways for children to further develop their fine motor skills while enjoying the final creation.
Make-Believe Candy Canes
Numerous food-safe substances can be used to craft candy canes from scratch. Clay and Play-Doh are two common examples. Children should also be encouraged to experiment with different patterns while still following the basic instructions.
Glitter-and-Glue Artwork
While this is a decidedly traditional craft idea, it is just as valid in these modern times. Glitter art projects are great ways to provide children with an extra sense of visual stimulation. The finished projects can thereafter be taken home and shared with their family; helping to boost self-esteem.
Sensory Christmas Bins
Developing sensory motor skills is an important facet of the EYFS framework. Providing children with bins containing different Christmas-themed items is therefore an interesting choice. The bins can also be covered so that users will instead have to guess what is inside. Teachers will likewise play a role, as recording the results with the help of the software found here can provide insight regarding how each child is progressing.
Separating Coloured Ornaments
Children should begin learning how to classify different objects based off of their similarities as well as their differences. One quick and simple task involves presenting them with Christmas items (such as ornaments, buttons or symbol. They can then separate each one in accordance with specific characteristics.
Paper Plate Masks
This is yet another engaging activity which can be introduced into the classroom. Basic materials such as paper plates, crayons, cotton balls and Christmas stickers will allow children to use their imagination when creating a wearable mask.
Dance Streamers
Why not liven up a classroom Christmas dance through the use of tissue paper streamers? Colours such as red, gold, green, and white can be used to create streamers that are unique to the child in question. Once again, these can also be taken home once completed.
Fake Snow Play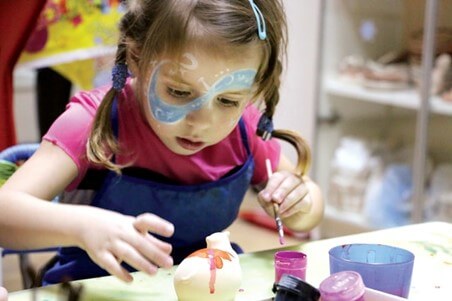 Playing with fake snow is another excellent EYFS sensory activity. Children can learn to appreciate factors such as volume, weight and consistency. These skills will thereafter be applied to other classroom-based activities. Fake snow is a non-toxic material and it will provide fun for hours at a time.
Feel free to experiment with each of the suggestions mentioned above. Of course, there are numerous other Christmas craft ideas to consider thanks to the advice found across the Internet. Christmas is a special time of the year and yet, it also represents an excellent way to promote positive EYFS learning techniques in the classroom.
Photos by Elena Mozhvilo on Unsplash.
Interested in this blog post? Well have a read of these...