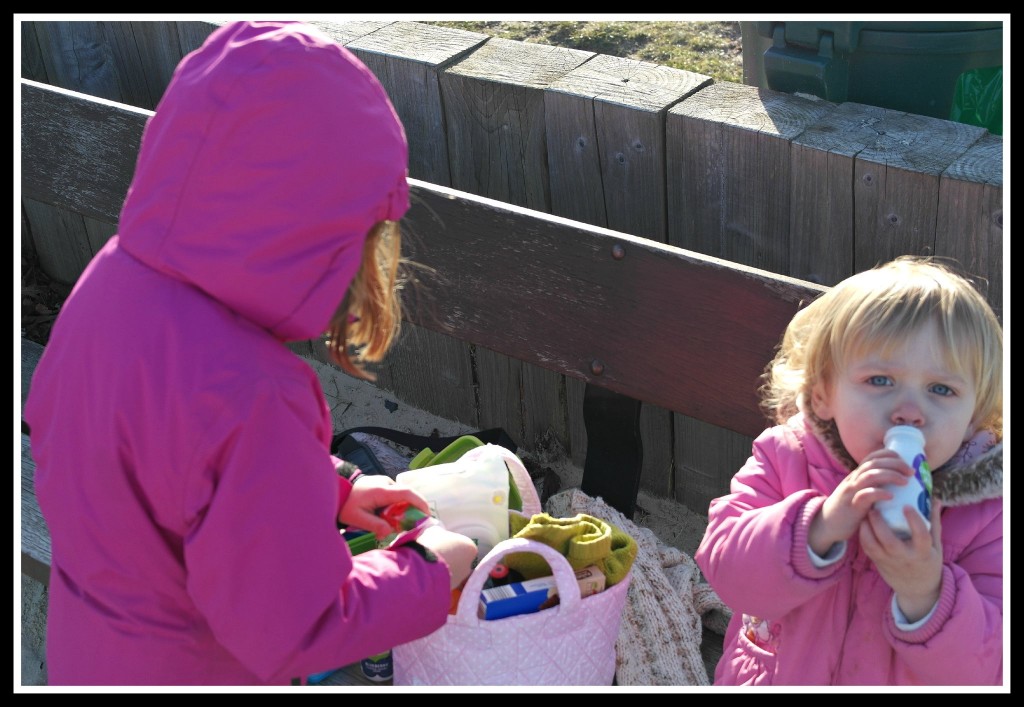 Let's just get one fact into the open, this photo will never win any prizes! Even so, it shows a significant moment; the first family picnic of 2015.
I took the picture yesterday. Although still a little on the cold side, it was a glorious day. Helen, my eldest daughter, had sepcifically asked if she could have a picnic at a nearby park after school. I was delighted to go along with this idea. Considering the weather, it would have been criminal not to.
The timing worked out well. Earlier in the day Helen was given an award for doing good school work. It was, therefore, a celebratory treat! The picture shows Helen and her little sister Elizabeth tearing into the food that I had packed for this al-fresco dining experience.
As the days have lengthened, we have done a few post-school visits to the park. Thus far it's been quite cold and we haven't stayed out much longer than 30 minutes. Even so, it's made such a difference to home life. The kids have enjoyed themselves and I've also enjoyed the fresh air. Ever the country boy at heart, I'm hard wired to spend every possible minute outside and I try to encourage this in my offspring.
I've added this post to the #CountryKids linky hosted by the Coombe Mill blog. Give the badge below a little 'ol click and it will take you direct to the linky and you can see what outdoor activities other bloggers have taken part in this week.
Interested in this blog post? Well have a read of these...