I often worry about how much energy my family consumes. Although we have taken steps to lead a more environmentally friendly life, we seem to use an ever-increasing number of gadgets and I forever seem to have something charging in a USB-port.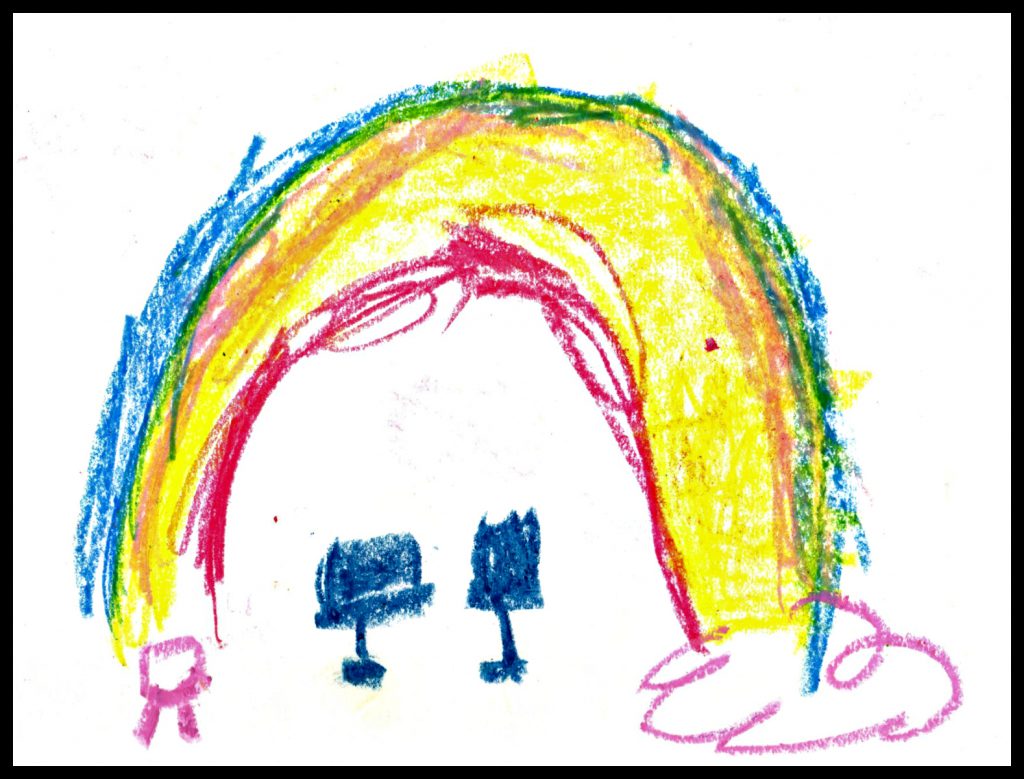 I suspect that's a situation that many people and families can relate to. Energy use is a subject I discuss with my children a lot. Helen, my seven-year-old, increasingly understands that energy is finite and that there is an environmental cost to everything we do.
Out of the blue I was contacted by energy provider E.ON. A challenge was set. Could Helen draw what she thought the future of energy looked like?
Oh she most certainly could. Using her amazing imagination, she produced the above image of a solar-powered rainbow. If you haven't figured it out, the boxes at the bottom are solar panels powering the bright colours of the rainbow overhead. I mean, how cool is that?
Better still E.ON took Helen's picture and did something amazing with it. It was passed on to a professional illustrator who did their own interpretation of the image and turned it into a 'quick draw' video. You can see the result below.
On seeing the illustrator's version, Helen remarked: "It's fun and very pretty, although there is no pot of gold at the end of the rainbow!"
In terms of reigning in our energy use, we've taken lots of simple steps. We recently had a new kitchen installed and replaced a number of appliances with more energy efficient models. We've also kitted out the entire house in LED light bulbs.
We're also using a smart meter. I find it fascinating watching the meter and seeing when our electricity or gas use goes up and down. Seeing this in front of you is very powerful. E.ON has its own range of smart meters that enable you to keep tight control on how much you spend on energy by showing exactly how much you're using in real time.
Our next step will be to ensure Izzy, our three-year-old, understands why we have to monitor our energy use. Having an environmentally aware big sister will probably help.
What steps do you take to reduce your energy use? Do you make sure your children think about energy use and the future? Do your children appreciate energy sources are finite? Please do leave a comment about your experiences.
Disclosure: This post is brought to you in partnership with E.ON Energy. See if you could save money with its gas and electricity deals today. You can also follow them on Facebook and Twitter.