We have just taken delivery of a new car. This was long overdue and a cause of great excitement in our household.
Our previous car was bought nearly new. It was a Renault Clio and wasn't our first choice of vehicle.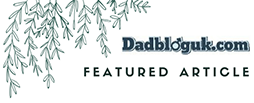 There's some back story here that is too dreary to go into. Suffice it to say, when we purchased our old car, we needed a vehicle in a hurry. Mrs Adams, who was on maternity leave at the time following the birth of Izzy, wanted something small as she doesn't like driving big cars.
The Clio served us well, but towards the end of its time with us, we began to drift apart. The biggest issue was that it was simply too small. This was exacerbated by the fact the kids have grown massively in the intervening years.
Although I had long fallen out of love with the car, it didn't warrant the abuse we gave it as a family. I occasionally dragged a pressure washer out to clean the exterior, but the interior genuinely resembled a skip.
In fact, before handing the car back to the dealer, I emptied out the boot. Underneath, oh, I don't know, a good 10 centimetres of junk was a collection of conkers that Helen and I had collected last autumn.
For a family car, there's possibly nothing unusual in huge amounts of junk and conkers swirling around in the boot. The only thing is, some of the conkers had germinated.
That was a sign to me that things had to change. Our new car is going to be looked after and this is where the Gtech Multi cordless, handheld vacuum cleaner comes in.
Giveaway! Win your own Gtech Multi
At this point I just want to mention that I am running a giveaway. One lucky reader of Dadbloguk can win their own Gtech Multi worth £149.95 and three-piece car cleaning kit worth £24.95.
For your chance to win, follow the instructions in the Gleam at the end of this post. It's really easy but don't hang around as the giveaway ends at midnight on 30 March, 2017.
Introducing the Gtech Multi
The Gtech Multi is ideal for keeping the interior of your car clean. As it's battery powered you can use it in the driveway, street or wherever you park you car.
It comes with a number of attachments including:
A dusting brush for gentle cleaning
Extension tube for getting to hard to reach areas
A crevice tool for getting to areas where there isn't much space
Power brush for cleaning larger areas like the back seat of your car.
As an optional extra, you can buy a three-piece car kit. This comes with a flexible tube, another brush fitting and a further fitting for cleaning upholstery. It comes in a pouch so it can be stored neatly in your car.
The Gtech Multi in action
It only seemed correct and proper to put the Gtech to the test. While Mrs Adams wasn't around and couldn't complain about what I was doing, I threw rice and flour in the foot well of the car and used the Gtech to clear up the mess I created.
I also used it to clear up hair that our pet cat left behind in one of our car seats. Click on play below to see how the Gtech Multi performed in these tests.
Other points to note
The Gtech Multi has a 22 volt battery and has to be charged via the mains. You can't use a car's 12v charger. The sizable battery, however, means that it is a powerful little tool.
It has a removeable canister for collecting all the dirt. You simply pull this away from the main body of the vacuum when it needs emptying.
The filter will need emptying from time to time and needs to be washed in water and then dried to keep it working properly. There are also two small but powerful LED lights mounted on the front of the Gtech Multi. These help enormously when vacuuming around a car as they help you see what you are doing.
Final thoughts
The Gtech Multi is not the cheapest handheld, cordless vacuum on the market. That said, you get what you pay for.
This is a good quality piece of kit and it is powerful. I am hoping it will help keep our new car clean for years to come. To purchase, or for more information please visit the Gtech website.
Giveaway!
I said there was a giveaway and here you are. Simply follow the instructions on the Gleam below and one winner will be chosen at random to win their own Gtech Multi and three-piece car kit.
Very best of luck to all who enter but be quick. The giveaway ends at midnight on 30 March, 2017.
Gtech Multi handheld vacuum cleaner giveaway

Disclosure: I was supplied with a Gtech Multi for review purposes. Thoughts and opinions entirely my own. Competition run in collaboration with Gtech.