Well homework is all the rage at the moment isn't it? Barely a day goes by when it isn't in the headlines.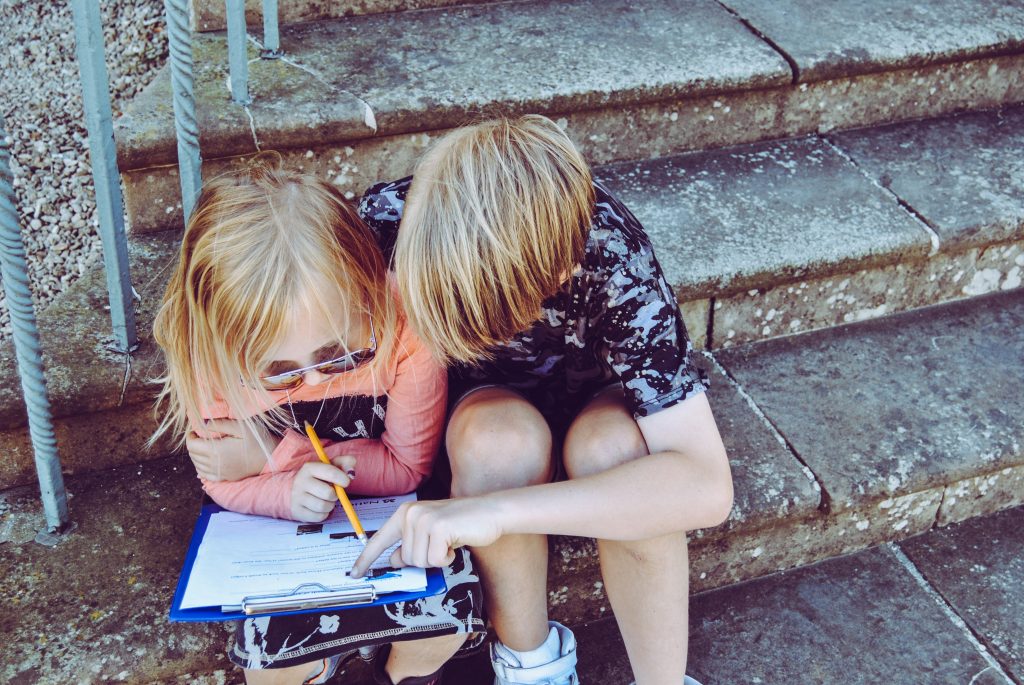 This time around, a group of parents, seemingly mobilised by a Facebook group, has submitted a Freedom of Information (FoI) request to Damian Hinds, the Education Secretary. The request asked if there is a legal obligation on parents to ensure their primary school aged children complete their homework.
According to this article in the Sunday Times, which featured a contribution from Tom Briggs, the man behind the Diaryofthedad blog, these parents were told that no, there was no legal requirement for them to force their kids to do homework. Schools and headteachers, however, are at liberty to punish children who don't do homework, possibly by being made to stay in at lunchtime or something similar.
I think this FoI request points to a bigger issue within England's education system, but I'll come on to that in a moment. Ultimately, however, I think these parents are trying to do the right thing, but getting it a bit wrong.
I can only assume that having been told that there is no legal requirement for mums and dads to do homework with their kids, many of these parents will either reduce the amount of homework completed at home or stop doing it altogether. Why ask the question in the first place if this wasn't the intention?
Yes, I appreciate homework for primary school aged children in contentious. I know from personal experience that getting two children at two different developmental stages to sit down and do 20 minutes of work each night can be a struggle. Yes, I am building up to a but. . .
Where do we draw the line with this? Some parents object to sports day. Some mums and dads object to school trips. Some parents object to their children being taught religious education. None of these aspects of the education system are governed by the legal system. If parents stop doing things simply because they legally don't have to, well, the education system could break down entirely.
It also begs the question of what education system we want. If homework were legally enforceable, we'd have to assume that police officers would become a common sight in schools because Alex and Lisa had failed to practice their spellings two weeks in a row. A little heavy handed and counterproductive? Just a bit.
And yet there's another aspect to all of this. While I don't agree with mums and dads hinting they aren't going to do homework with their kids because they aren't legally compelled to, it suggests there is a bigger issue within the education system. It's an issue that particularly affects the fiendishly complex school system in England but doesn't impact, certainly not to the same degree, in the three other devolved regions of the United Kingdom.
With its mix of academy schools, state schools, voluntary aided schools, free schools and so on, the level of competition between English schools has clearly become too great. The desire to get to the top of league tables and produce the best SATS results, have the best attendance record and so on means more homework is being issued. I also hear of schools becoming more selective as to which pupils they will accept and teachers being put under immense pressure, especially within the academy school system. Pastoral care of kids and ensuring they get a fully rounded education, well, this all seems to have taken a back seat in many schools.
This is a problem that's much bigger than parents struggling or being unwilling to do homework with young school children. This is an issue with the education system full stop. While I don't agree with the premise of this FoI request, I am sympathetic towards it.
As I have said on this blog previously, I also think the focus of this homework debate is in slightly the wrong place. The focus for these discussions tends to be on the amount of homework given to primary school children. Pity the secondary school kids who are expected to do two hours of work a night.
How are teens meant to have interests outside of school? Add in time to commute to school and time to eat and that's pretty much an entire evening gone, dedicated largely to school work so they struggle to complete Duke of Edinburgh Award, attend football lessons, gymnastics classes and so on.
What are your thoughts on this? Is it ever right not to do something with your kids simply because the law doesn't compel you to? Is this a sign that there is a bigger issue with the education system in England? Do you worry more about the homework given to primary school aged children or secondary school aged kids? I invite you to leave a comment below.
Interested in this blog post? Well have a read of these...