This moving house thing has just taken on a whole new, slightly sinister edge. I am frazzled, tired and suffering from house moving guilt. Added to this, I am sitting here writing this wearing clothing that is covered in dust and there are filthy cobwebs in my hair.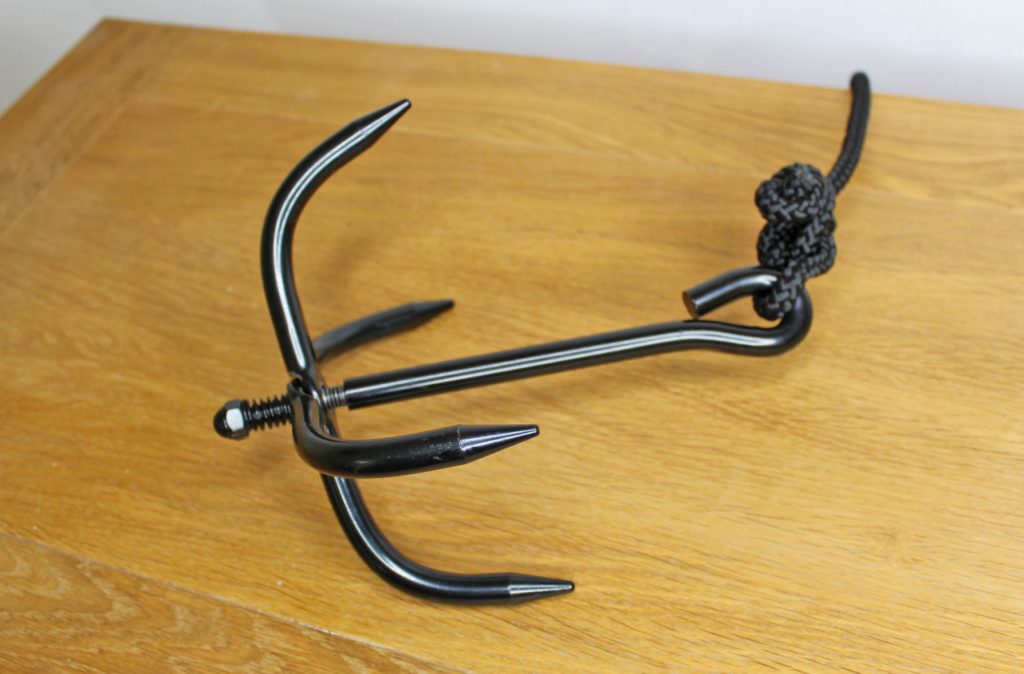 I look like some kind of crazy peasant character from Winterfell in Game of Thrones. Truth is, I've looked this way for days and it's not going to end any time soon.
Why do I look like this? I am, you see, into my third day of clearing junk out of our soon-to-be former family home. I've been on my knees crawling around in rarely visited cubby holes. I've been in lofts, my head rubbing against beams covered in cobwebs. This is how I have found myself getting so dirty.
Oh my word, how did we let it get this bad? Within the house itself, things aren't too bad. Our garage is a different story.
My dearest reader, I am going to offer you some advice. If you have a property with a garage, do keep a close eye on what you are storing in it.
Don't make my mistake and put things in there with the vague aim of selling them on eBay 'one day'. That day doesn't come.
Oh, well, speaking from personal experience it does come, but it happens just weeks before you are due to move house. I have been selling items on eBay with such passion that I'm practically on first name terms with the guy who works behind the counter at the Post Office. I've seen so much of the poor guy over the past fortnight that I'm half-expecting an invite to his wedding.
Just how has a family of four generated so much……stuff? Getting rid of it is proving almost as stressful as actually overseeing the move itself.
Naturally I am trying to do this in the most environmentally sensitive way possible. I have unearthed all manner of items that we rarely use or have not used in years. Old mobile phones, baby gear, toys the kids have forgotten about, a massive box of photographs, Izzy's old nursery records, all have resurfaced during my junk-clearing mission.
Some of the items, like the photographs and nursery records, are being kept for sentimental reasons. These items are small in number and manageable.
How about the two leather sofas and dining table with six chairs? Well, I arranged for a local charity to collect them but the entire lot was rejected. This was not the news I needed and it's left me with a massive headache. The dining table and chairs I may have found a new home for but the sofas, at the current rate I'm going to be paying the council to take them away which is a shame because they may not be in pristine condition, but they're perfectly serviceable.
I have had more success clearing out a huge number of old, largely unused tools. I inherited these tools from an uncle of mine, a legendary man who was a great outdoorsman and very good at DIY.
Some of the items I inherited I use all the time and I am keeping them. Many of the tools, however, I did nothing with and while I did offer them to my brothers, they just sat there, unused, gathering dust for years.
A friend of mine happens to be a keen furniture restorer and I told him to come round and take what he wanted. He came, he saw, he took and I am so grateful that he did because it was criminal that those tools were never used.
Oh, apart from my uncle's old grappling hook. I kept the grappling hook. I will almost certainly never use the grappling hook but there is a certain amount of kudos in being able to say you own one.
I will never scale walls or be involved in military operations that require use of a grappling hook. Nonetheless, I, John Adams, own a grappling hook and that's a cool thing to say. The old saws, files, soldering irons, wooden mallets, I was happy for them to be rehoused but the grappling hook, that stays.
As for baby stuff, thankfully our local vicar knew someone who could make use of it. Old clothes have been recycled, the council has taken away some items that can't be recycled and I have given some bits and pieces away via Facebook groups.
Quite what I'm going to do with the 40 bottles of homebrew beer, I don't know. I made a bit too much and while some it is very good, some of it, by my own admission, isn't top quality.
What I'm left with is all manner of junk. We have to keep our house move on track and I need to focus on other things so I'm waving the white flag and paying for a clearance specialist to come in and take away the rest.
While I can laugh at the situation, I feel what I am calling house moving guilt. First of all, I should have kept on top of this and not allowed the garage to get so out of hand. Secondly, it just goes to show how much waste a family of four produces. Sure, the majority of this stuff will be reused or recycled but did we really need all this stuff in the first place?
With a new house we have new beginnings. It's a chance to change our lifestyle and make it more environmentally sensitive.
We'll never be a zero-waste family but this has been a wake-up call and we can do better. It's not simply a case of using less, but being better at disposing of the waste we create.
If you'll excuse me, I'm off back down to the garage to finish what I started. Oh, but if you, er, do want a couple of old sofas, do let me know.
Have you recently moved house and been caught up in this kind of situation? Have you ever had to clear out your garage and been shocked at the state it was if? Do you own a grappling hook? If so, please leave a comment below or contact me on social media with your thoughts.
Interested in this blog post? Well have a read of these...