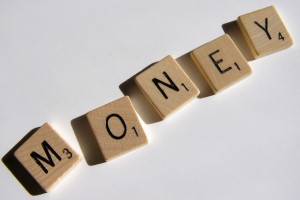 I'm something of a geek when it comes to pensions and investments. I've previously blogged about the concerns I have about my pension and the impact this is having on my sleep. As a stay at home dad I face an issue that usually affects mothers; paying either tiny contributions or none at all while my children are very young and my ability to work is severely limited. Of course, pensions are just one financial concern that crept up on me when I become a father.
One of the other concerns I have is ensuring we, as a family, put enough aside for our children's future. We try to save regularly each month, hoping the end result will be enough if the children go to university. Being at-home means saving has become harder, but we've adjusted and still keep up the habit (only just!).
Part of the not-written-down master plan involves having some savings in cash while also investing for the long term so that our money has better potential to grow. But what's the tipping point, for feeling you've set aside enough in cash savings, and you're ready to give investing a go?
As a self confessed financial geek, I was fascinated to discover some research carried out by Standard Life. It found that dads, on average, will not put money in investments until they have £12,300 stuffed away in cash. This compares to an average of £7,499 for adults in general.
It's interesting that the average for dads is so much more; presumably as they're often the breadwinner they're thinking of the family's headcount, who needs support and what emergency fund needs to cover, compared to someone who isn't a parent. I found this particularly fascinating because interest rates on savings accounts are so low these days, and have been for ages, that the rate of return is negligible. I thought the figure for dads would be much lower as they chase a decent rate of return.
I became interested in investing long before I had children. Just to see what would happen, I put some money in a unit trust (this is a way of collectively investing in stocks, shares and other assets). At the time I had a proper job and had the available income. For a couple of years it didn't grow but eventually things picked up and it worked well.
With two daughters who will need supporting through university and need a nest egg to buy a property, I'm actually very happy to investment in what some would consider slightly riskier investments. My wife and I basically have an 18 year period to invest. So long as we diversify and spread the risk, I like to think we'll be okay in the end and save enough for their future.
Although fathers might be a little reticent to invest, it seems men in general are more prepared to invest than women. According to research published a few months ago by SavvyWoman only 12% of women would consider investments if they found themselves with a £100,000 windfall compared to 21% of men.
If you're not yet one of the 21% and don't feel confident about investing or you're very wary of what is involved, the Money Advice Service (an independent advice service back by the Government) has a useful beginner's guide to investing that will help answer lots of your questions. You can always turn to an adviser, if you want to pay for financial advice.
There have been times when I've had to cope with a statement which shows the value of my investments has fallen, but that's just the way it can go in the short term. I just remind myself it's the longer term picture that counts. As it's years before the children could go to university, I can take a longer term view.
How do you feel about investing? Do you feel comfortable venturing beyond a savings account to try to make your money grow, or are you maybe even more cautious now you've had kids?
Photo credit: Chris Potter. Reproduced under Creative Commons agreement 2.0. See my disclosure page for more information and a link to the agreement.
Interested in this blog post? Well have a read of these...