I remember when my friends and I all started driving. We had cheap, old cars and with nothing more than a rudimentary understanding of car mechanics, we kept them going.
Such an approach is no longer viable. Cars have have been computerised to such a phenomenal degree that I wouldn't even attempt a basic repair these days for fear of making a minor mistake and screwing something up.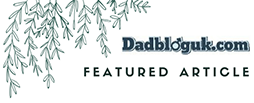 With young children, a school run and a hectic schedule of after school activities, I simply can't afford to have our family car off the road. If the car has an issue, I want to know about it before it becomes a major and potentially expensive problem.
This is where the Engie comes in. It is, frankly, a genius invention.
It's a small device the fits easily into the palm of your hand. You plug it into your car's onboard computer. Once plugged in and synched to the Engie app, it will run tests on your car to establish whether there are any issues with the vehicle. If it does identify some, you can then use the app to locate a garage to the work.
Costing a very reasonable £14.99 for an Android-compatible device and £19.99 for an iOS-compatible device, I needed some convincing the app and its associated device would work (the app is free). I was also feeling slightly jaded.
I've had a large number of tech items come into my life recently, some of which have caused me headaches. With some cynicism, I half-expected to be adding Engie to the various tech items I have sat on my Naughty Step. Here's how the Engie faired.
Set up
Essentially there's a four stage set up process. Firstly, download the Engie app to your wireless device.
You then need to locate the port in your car. The app can supply this information but you'll need the make, model and year of your vehicle's manufacture.
Getting access to the port is potentially the most difficult part of the process. I was lucky, a sharp tug on a cup holder revealed mine. It does, however, look like it could be a slightly more complex process in other vehicles.
You then plug the device in and syncs it to the app. Once completed, you can run one of several diagnostic tests.
Thus far, things had gone smoothly. This was looking good.
Diagnostic tests
For the purposes of this post, I ran the Car System Alert test. This checks to see if the car's on-board computer is producing any error codes. As you can see from the image below, everything was fine.
I also ran a battery check and and engine temperature check. All results showed the car was working perfectly.
There is also a dashboard that enables you to track what you are spending on fuel and to work our when your car requires a service. I haven't used these yet, but it's worth noting they are part of the Egine package.
My thoughts
I'm delighted to say the Egine worked perfectly for me. It is ideally priced for the gift market (I have a suspicion Egine has Father's Day in mind), it's easy to set up and simple to use.
I was fortunate to be driving a car with no faults. I can't therefore comment on how accurate Egine is at picking them up.
That said, it still provides peace of mind and who doesn't want to be able to run tests on their own vehicle from time to time to check everything is okay under the bonnet?
While I look back with fondness on the days when I started driving and cars were mechanical, I'll stick with the modern variety, thank you. They may be more difficult to repair, but they're cleaner, quieter, more efficient and more reliable!
You can purchase the device online at the Engie website. At the time of writing it cost £14.99 for one compatible with Android devices and £19.99 for one compatible with iOS devices.
Disclosure: An Egine product was provided for review purposes and I was compensated my time producing this post.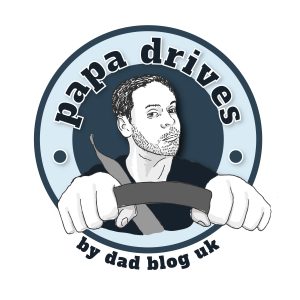 Interested in this blog post? Well have a read of these...