May I introduce you to the sunflower my youngest daughter, Izzy, has been growing for several months. It's tiny compared to many other sunflower plants I have seen this season and it's late flowering, but it's brilliant yellow petals caught my attention. It may be an imperfect sunflower, but it was calling out to have it's picture taken.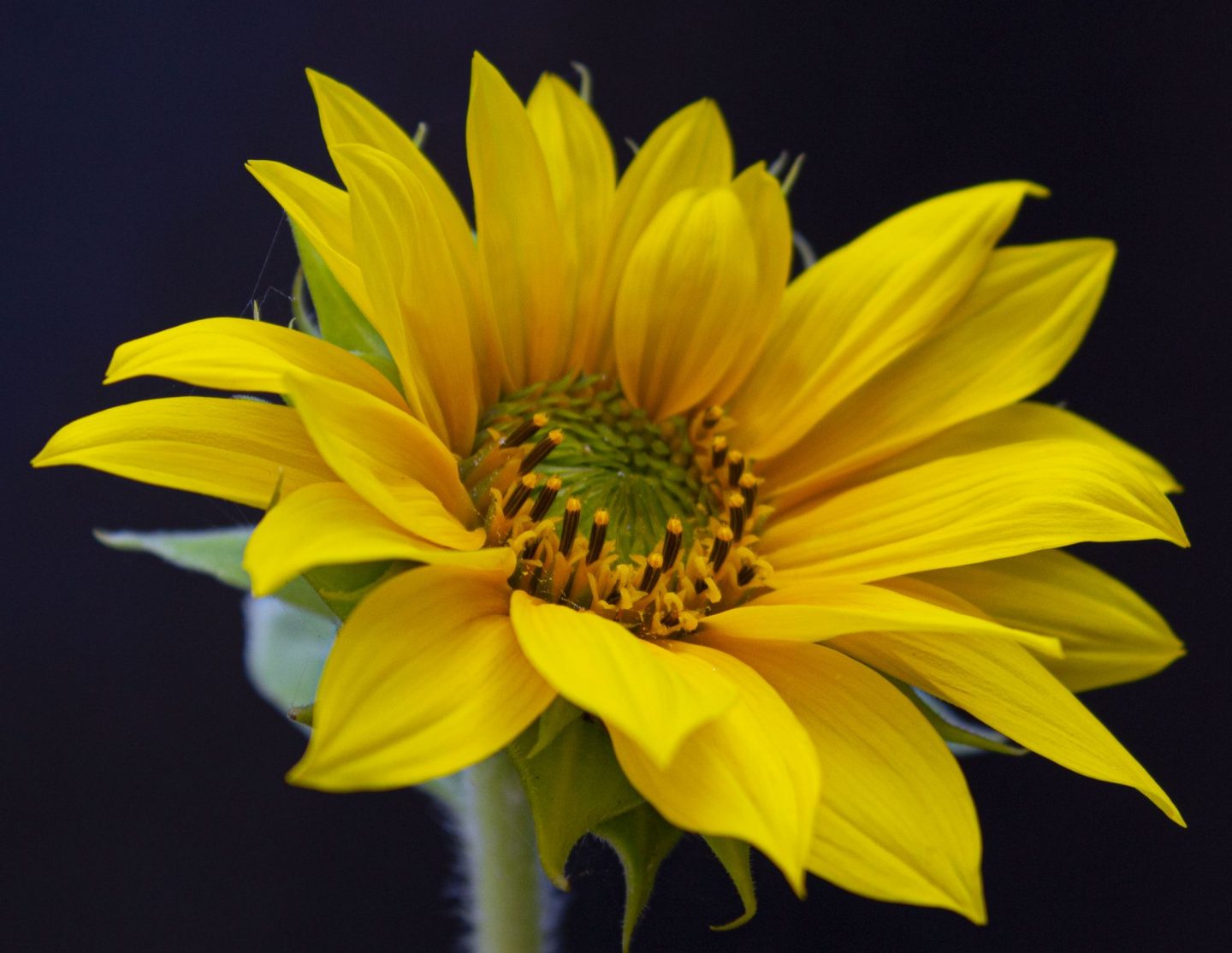 I had intended to take some time out this week to go off on a nature trail and get some images of insects. Unfortunately for me, I went down with a case of acute rhinopharyngitis, just as Mrs Adams was going to visit family in Scotland (and also see Kylie Minogue in concert).
As I found myself flying solo with the kids while feeling ill, I decided to scrap the idea of the nature trail. It seemed like an awful lot of work when Izzy's sunflower was in the garden.
The flower itself is imperfect but I feel that's part of its charm. I also love the detail, especially of the petals.
Oh, and don't go feeling too concerned about me. In case you aren't aware, acute rhinopharyngitis is simply the medial name for a common cold. Nonetheless, this one is a real humdinger. I've not had a cold like this in ages and I won't be upset to see the back of it.
Do let me know what you think of this imperfect sunflower with a comment below. As I often do, I shall be added this post to the #MySundayPhoto linky for photographers hosted by Photalife.com.
Interested in this blog post? Well have a read of these...