Like many families, the past couple of weeks have been slightly more tense than normal. While we've had the fun of the Easter holidays, we knew that at the very end of the break, we'd receive confirmation of our youngest daughter's reception class place.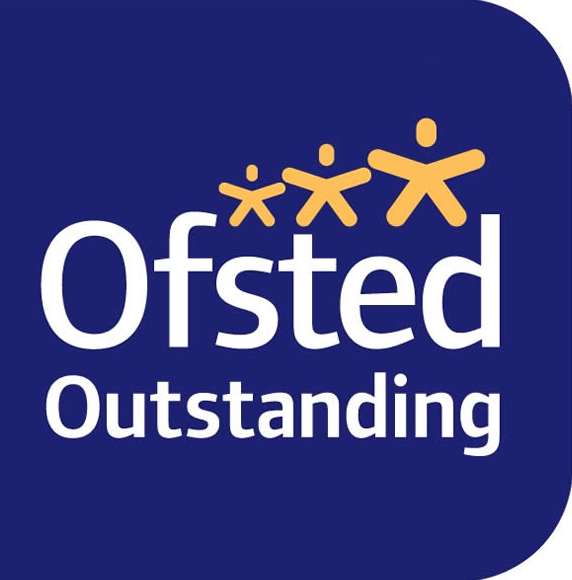 It didn't dominate the holidays, but it was a thought that was ever present, just loitering at the back of my mind. The concern was that Izzy wouldn't get a place at the same school as her sister.
I don't wish to say a huge amount about our situation, suffice it to say we received the news we wanted. My thoughts go out to any parent who didn't get their preferred choice of school.
With the school places having been allocated, I got to thinking about the school application process. It's something we will face again in a few years when we apply for Helen's secondary school place.
I have a belief that some people will find odd. I question the wisdom of applying for schools rated Outstanding by Ofsted.
Five years ago, when Mrs Adams and I were first doing the rounds of school visits for our eldest daughter, we found ourselves underwhelmed by the Outstanding schools. They either seemed to be obsessed with league tables and the Ofsted ratings or impersonal and trading on past glories.
Parents would talk about these Outstanding schools in glowing terms, but very often without analysing what was going on inside them. Our experience of one Outstanding school left a particularly poor impression.
This place had recently been given a refit. While much fanfare had been made of this refit, it didn't seem to go much further than the reception area (as in, where you walk in, not the Reception classrooms). This supposed refit, in my opinion, made it look more like a trendy bar frequented by hipsters in Shoreditch than an educational establishment.
Even so, parents were desperately trying to get their kids in to the place, seemingly dazzled by the presence of birch wood and polished steel in the reception area. I was more concerned about why kids were being taught in isolation in the corridors and why we were given no time to question teaching staff (the deputy head seemed quite taken aback when I did stop her and ask her opinion on something).
My philosophy is thus: an Outstanding school can only go one way. Once improvements have been made, the head is usually headhunted or seeks opportunities elsewhere. Things change, and not for the better.In a school rated Good, teaching staff are more likely to be striving for Outstanding. There is always the chance that things will get better and there are no past glories to trade upon.
I have also heard a thing or two about how some of the better performing schools treat their staff. The pressure to achieve results in immense and that won't necessarily make for a nice environment.
Do the best teachers want to teach in an Outstanding school? Do they want the added paperwork and pressure or would they rather take a small hit on prestige and pay packet so they can dedicate more time to the children?
We have to keep in mind that we are nurturing young minds and wanting to inspire them and get them interested in education. They need to be in a pleasant, community-focused environment. You cannot put an Ofsted rating on something so valuable or measure it using SATS or other assessment criteria.
Okay, maybe Mrs Adams and I just had some bad experiences at the Outstanding schools we visited. I'm possibly being a little harsh. I can only tell you the Good schools seemed like happier places that nurtured the children.
For me, a school rated Good by Ofsted would trump an Outstanding one. As I say though, not everyone would agree with me!
I'll simply finish by saying that if you were notified of your child's school place yesterday, I wish them all the very best in their school career. I hope the school works out and the school serves them well.
Interested in this blog post? Well have a read of these...