I pulled into the parent and child parking space and looked up at the sign. It clearly stated the spaces were designated for "parents and toddlers."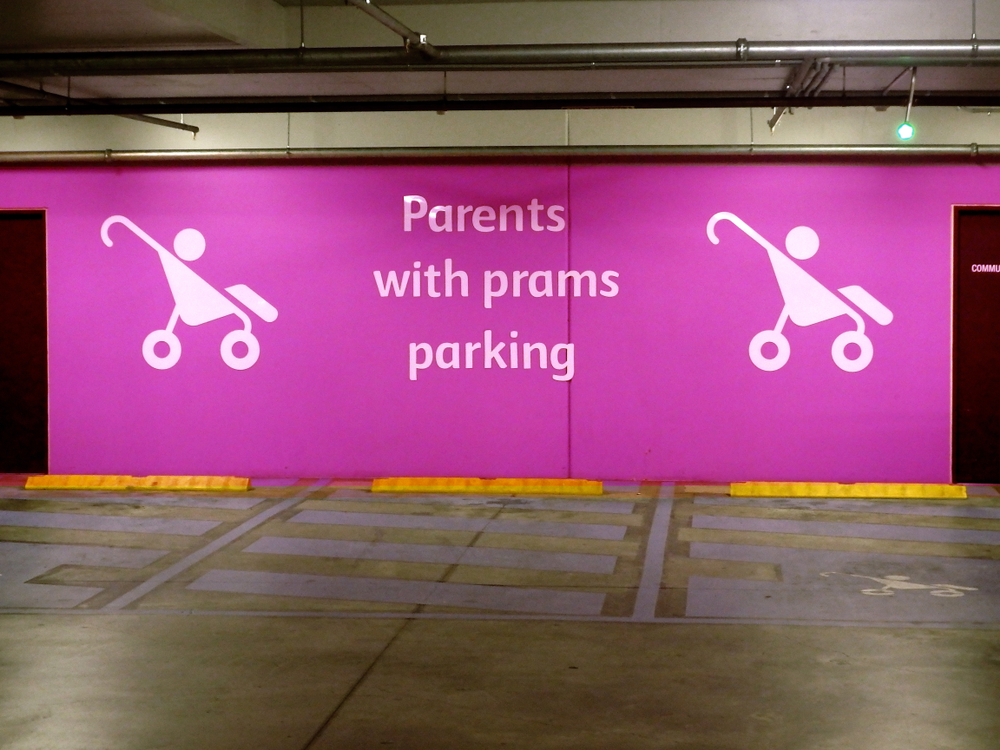 I looked into the back of the car. There were my two daughters, nine year old Helen and five year old Izzy, both of them in school uniform. I was a parent, but they clearly weren't toddlers.
Well this was interesting. I've been using parent and child spaces for years. In fact, I get incredibly irritated when I see people pulling into such spaces when they don't have children with them.
For me, such spaces are simply convenient. For a pregnant woman who is possibly travelling with another child or for anyone who is travelling with a buggy, these spaces are more than convenient, they're a massive help.
Herein lies my point. Was I right to have used that parking space? Although my kids' ages are both in single figures, is it time for me to think about parking elsewhere?
Yes, the wording on that sign was very specific, stating it was for "parents and toddlers".  If followed to the letter, that rather strange choice of words ruled out older children and babies but still, it raised a valid question about the point when mums and dads should go and use one of the standard parking bays.
We all know parent and child parking is a subject that gets some people very emotional. In fact, I think some people can get too emotional about it.
If, however, you are travelling with school children and you no longer use a buggy, well, maybe you should go elsewhere? After all, kids can be in car seats until their teens.
Should you really be swinging into that convenient-right-next-to-the-store-entrance space if you have an eleven-year-old sat in the passenger seat? Well no, probably not.
I'll admit it, if I have children in the car, I always try and find these spaces. I often fail on account of the fact that most car parks have so few of them.
I very often see mums and dads from the kids' school using these parking bays. I'm not saying they are wrong to do so, but it sort of shows that when you get into the habit you just carry on using those parking bays.
Then again, young kids do have accidents. The thought of Izzy opening a car door and letting herself out in a tightly-packed multi-storey car park makes me wince.  I would have serious concerns about the paintwork of any neighbouring vehicles.
What do you say? At what point do you think people should stop using parent and child parking? Is it when you no longer use a puschair? Is it when the children are at school? This is a subject that many people hold strong views on so please do leave a comment with your opinions below.
Interested in this blog post? Well have a read of these...