When we moved house last year, Mrs Adams and I made a conscious decision to reduce the number of framed photos we have on display and replace them with wall mounted canvas prints. With a young family, we often find that framed images get knocked over or moved. On a couple of occasions, the kids have photographs from their frames and replaced them with hand drawn pictures! It's very sweet when they do this, but we've lost a couple of pictures this way.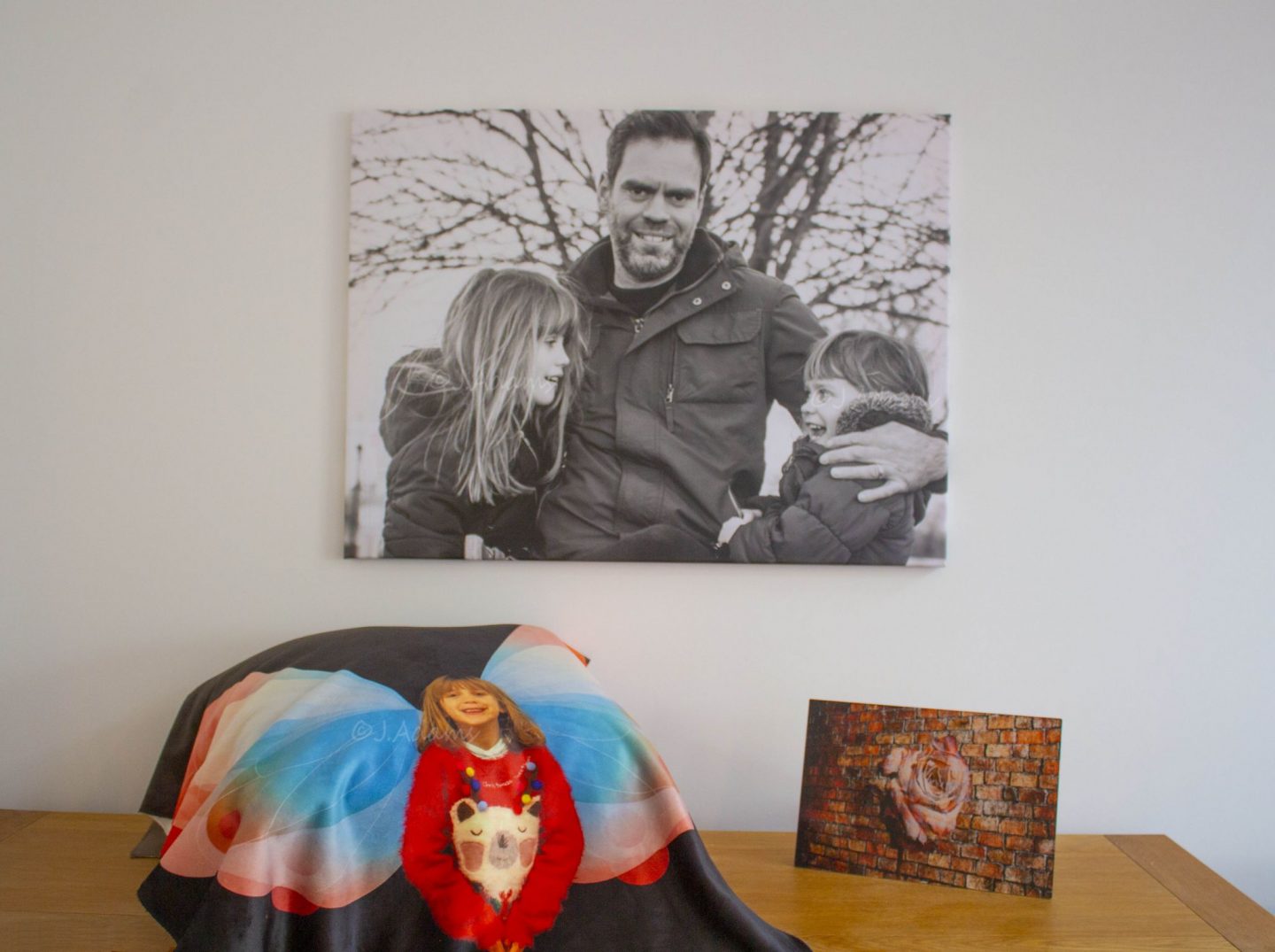 I've bought photo on canvas prints from a couple of different suppliers in the past but My-Picture.co.uk was a new name to me. I was invited to try it for myself and considering we were in the market for some prints, the timing was perfect.
The My-Picture.co.uk range
A quick look at the My-Picture.co.uk website revealed that it does much more than simply canvass prints. You can order mouse mats, phone cases, towels, cushions, mugs and a host of other items. It's well worth looking at if you are wanting to buy someone a personalised gift.
Having looked at the range I decided to order a 60cmx90cm rectangular canvas print. Keen to test the service, I also opted for a 30cmx20cm rectangular acrylic block print and a 100cmx70cm rug. I specifically chose a rug as it's new to the product range and I thought it would be good to see what it was like.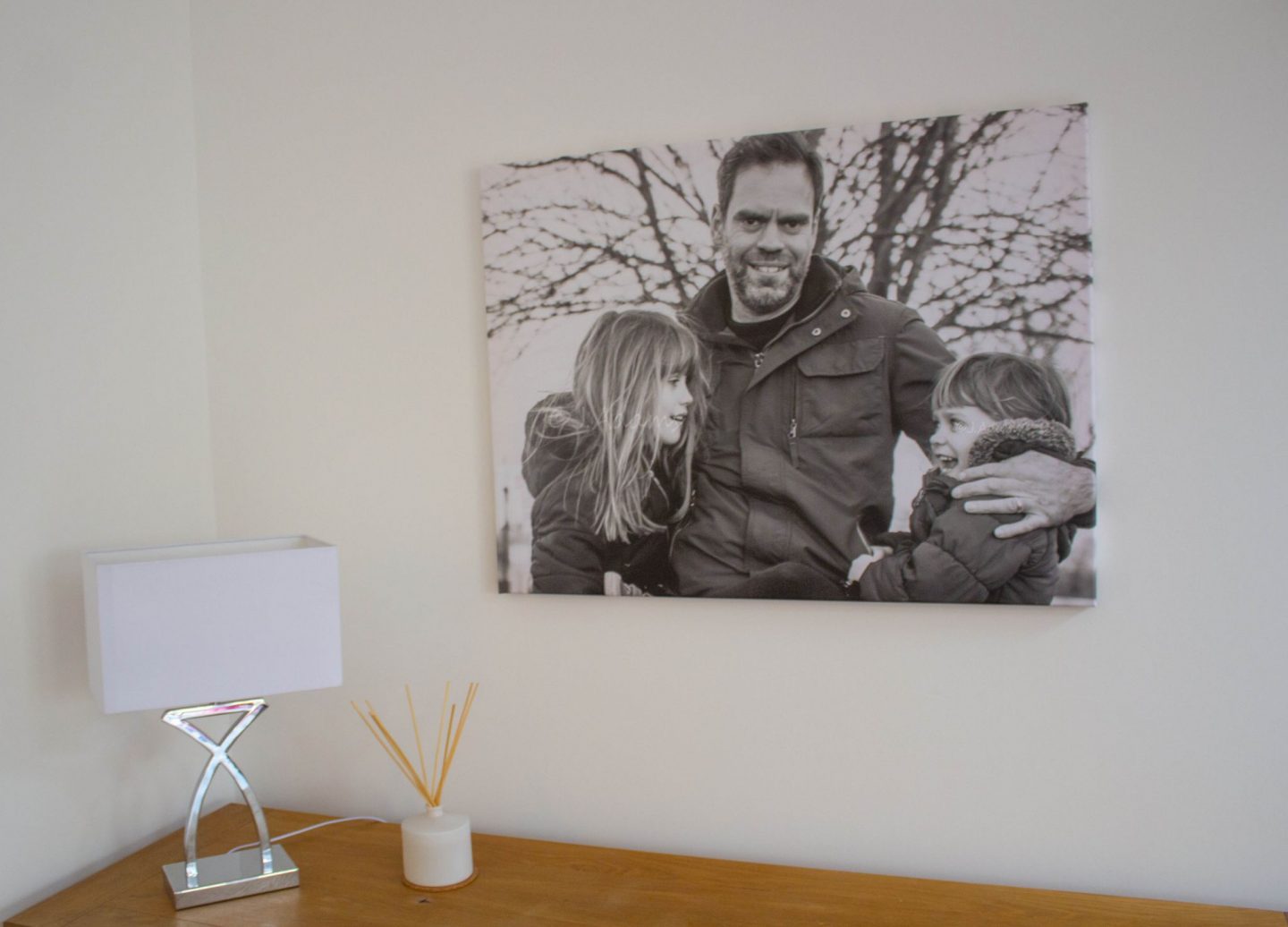 Ordering and delivery
Placing the order was straightforward. You upload your chosen image and then using a special tool, adjust the scale and move it into a position you're happy with (If you've ever used Instagram, you'll get the idea). This was very easy for each of the three pictures I selected.
One bit of advice I would give is to think carefully about the images you want printed. Make sure there is a little space around heads and faces to ensure you don't cut the top from anybody's head or that kind of thing. The My-Picture.co.uk site does give you guidelines so hopefully this hopefully won't be an issue, but it is worth giving it a bit of thought first.
As regards prices, the canvass print was £35, rug £25 and acrylic £21. As the order came to £81, delivery was free, as it is on all orders over £45 if it's to an address on the UK mainland (do also see below, there is an exclusive discount code for Dadbloguk readers that will get you a further 15% off canvas prints).
I received an email notification informing me the order was ready just 2 days after ordering. Very soon after, I had the items at home.
Quality of the items
The canvas print was a very good reproduction of the photograph. It was mounted on a very solid wooden frame and I was very happy with the result.
When it came to the acrylic print, I took a bit of a flyer and purposefully chose a photograph with some interesting textures and colours (I published the image on Dadbloguk a couple of weeks ago. Do take a look so you can see the comparison yourself). It was a complicated image and I chose it to test My-Picture.co.uk.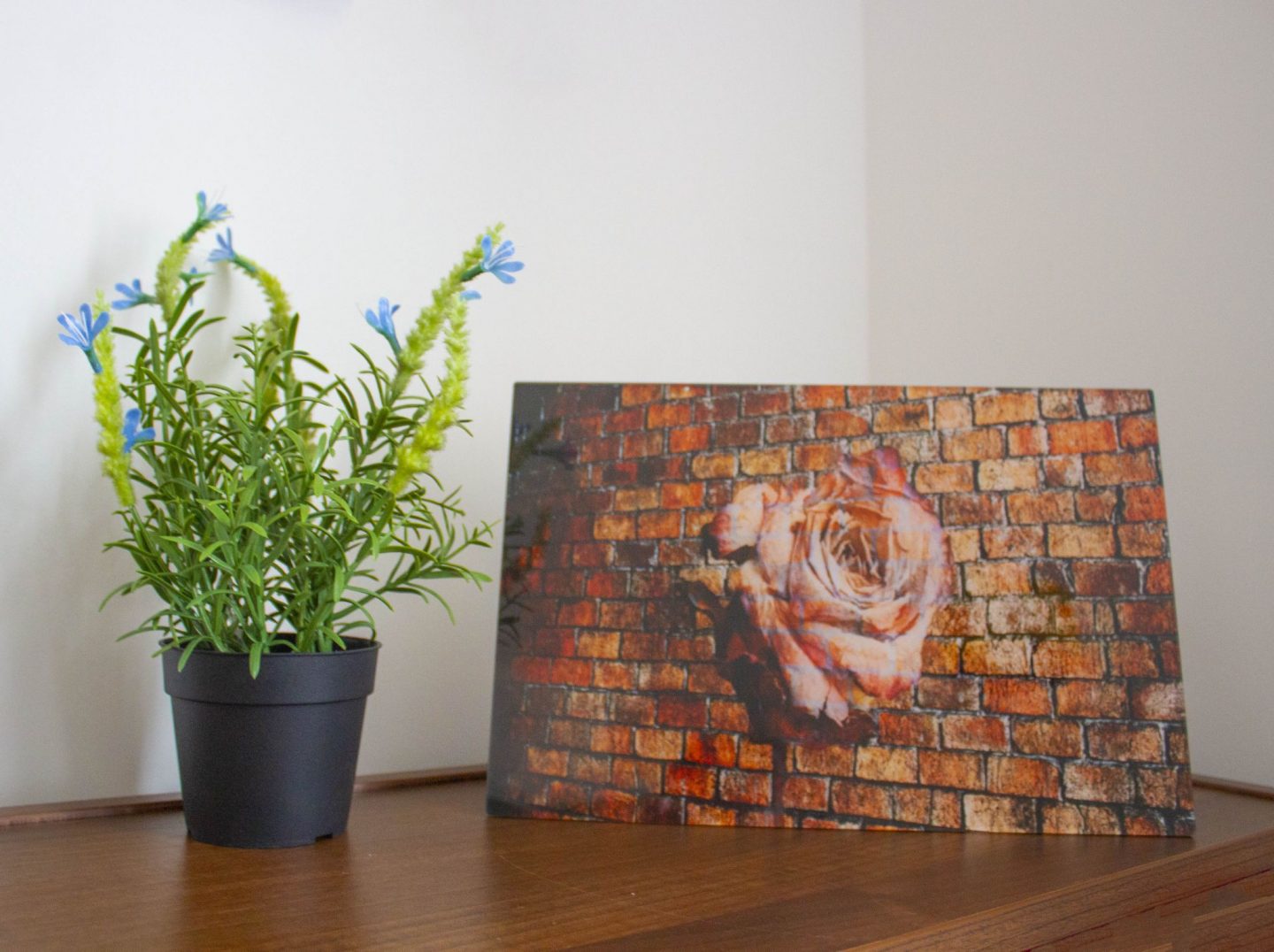 The company passed the test! The quality of the image was very good indeed and I was impressed by the detail.
The quality of the image on the rug was very good. I was particularly impressed with how the colours reproduced. The only comment I'd make is that the rug is thin. It's 100% polyester so it is warm, but it's more suited to cuddling up on a sofa than a polar expedition.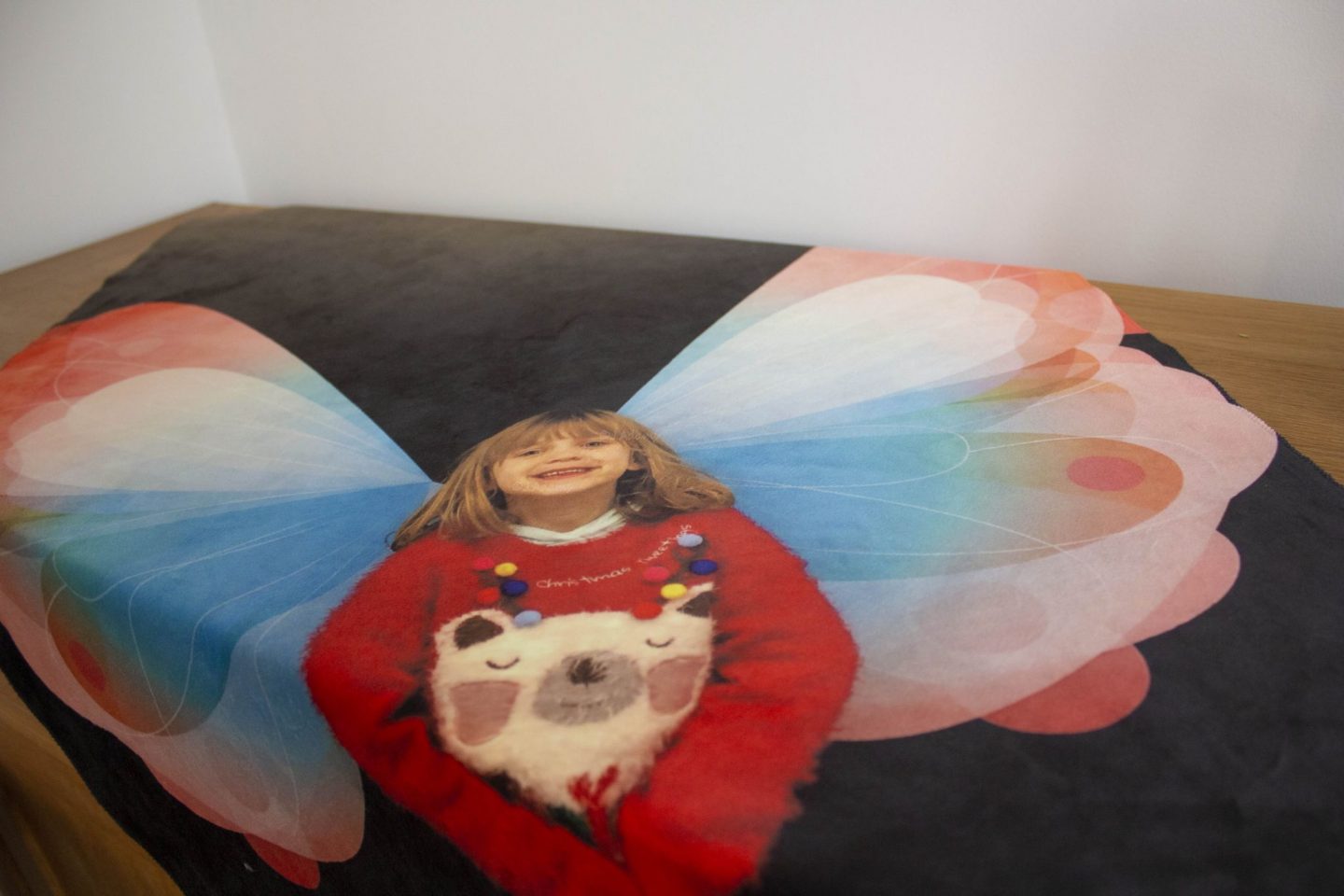 Final thoughts and discount code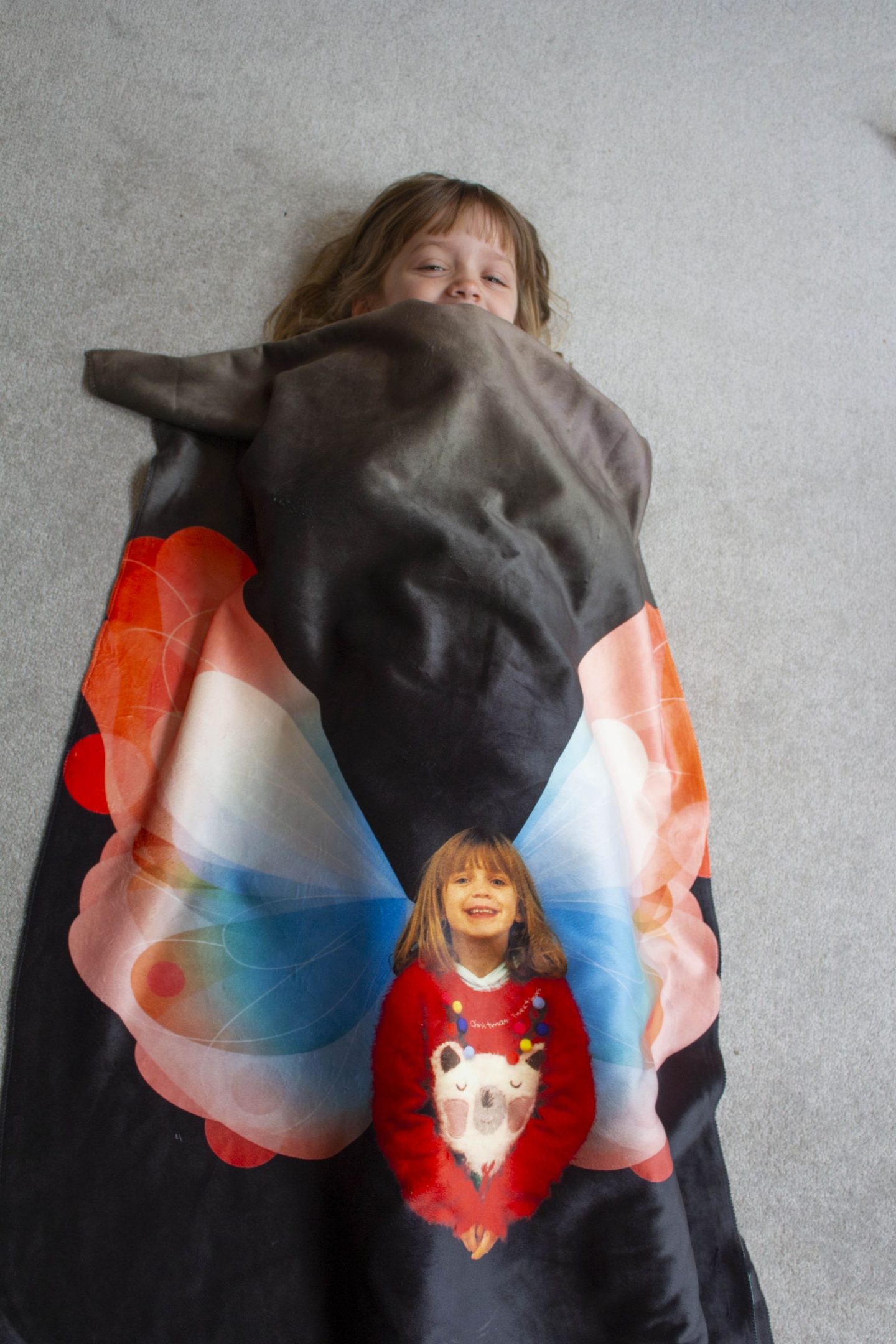 From ordering to receiving the finished products, I couldn't fault My-Picture.co.uk. I'd certainly order form the company again and I would keep in mind that the product range is very broad so is ideal for sourcing personalised gifts.
The prices were also very attractive and it is worth ordering more than £45 worth so you can benefit from free delivery.
If you are tempted to order form My-Picture.co.uk, use the code DADBLOGUK at checkout and you will get an additional 15% off any canvas prints you buy. It's a great deal that makes some very affordable prints even better value.
Disclosure: This commissioned review was produced in association with My-Picture.co.uk./ thoughts and opinions entirely my own.