Here's a picture taken from underneath the polished-chrome underside of the Brighton i360.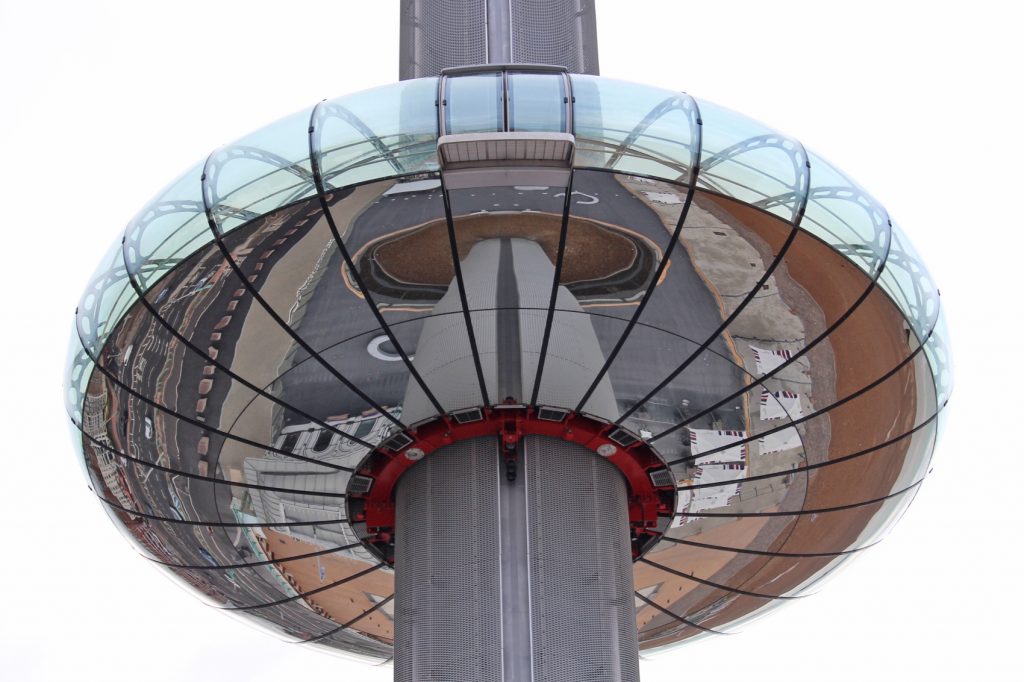 If you look at the right, you can just see the blue-grey sea and moving to the left you see the famous brown pebbles on Brighton's beach. In the middle is the complex the i360 sits in and to the left the road running along the seafront and hotels and shops on the other side.
We were having a small family celebration and so we spent Sunday night in Brighton. I've visited many times but this was the first time over a decade I woken up in Brighton.
Both Helen and I woke up early so we went out exploring. While taking a stroll along the seafront we came across the i360 (or the British Airways i360 to give it its proper title). I was captivated by the reflections underneath the tower and viewing platform.
This is a relatively new attraction. Based on the seafront, it travels up 162 metres providing views out to sea and across Sussex. I haven't travelled up myself, but I imagine the views must be stunning.
I thought it might work well in black and white. I've put a black and white version below but, truth be told, I don't think it's quite as eye catching as the colour image. Have a look and see what you think.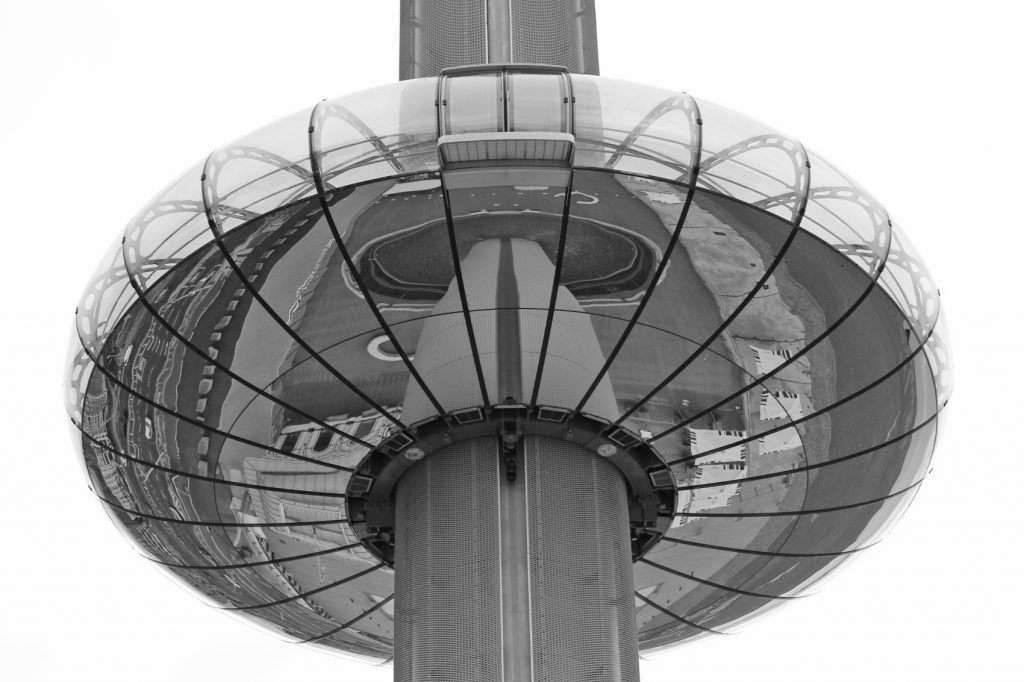 I have linked this post to the #MySundayPhoto linky hosted by the Photalife blog. I think it's a fantastic linky and I encourage you to take a look if you are into photography. Simply click on the badge below for more.
On the subject of the Photalife blog, please do come back to Dadbloguk on Wednesday. I'm honoured to say I'll be publishing an article written by Darren Coleshill, the man behind Photalife. In the article Darren offers hints and tips for improving your family photography. I hope you return on Wednesday to read it for yourself.
Interested in this blog post? Well have a read of these...