Teaching your children responsible use of technology is a bit of a minefield. It's one of the issues I have struggled with as a parent as I've had to accept that tech plays an ever-increasing part of our lives, even for children.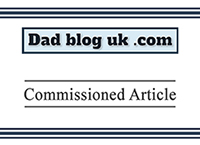 With Christmas on the horizon, I have been sent a few items from Alba. You may not be aware of this, but Alba is Argos's in-house tech brand.
The idea has been for me to explain what rules we expect the children to abide by when using technology. The Alba range includes tablets, smart phones and televisions among other items.
Let me show you how we apply rules in this house
Alba 10" tablet
We do allow access to a tablet and mum and dad have to be asked before they can use it. The children are allowed to play a range of games that we have approved.
The kids  also watch videos on  YouTube. These are often selected on the tablet, then played on the television using a Chromecast.
We only allow the children to watch YouTubers we are familiar with. It tends to be me that vets them, but vet them I do to ensure they're not watching anything inappropriate. There's some great educational and entertainment content on YouTube but you do have to be careful because there's also a lot of material that is highly inappropriate for kids.
PIC OF TABLET IN BOX
We limit the amount of time the kids can spend online. Finally, we don't allow them to use tablets an hour before bed so it doesn't disturb their sleep.
Just to give you a little background about the Alba 10" tablet, it costs £89.99 and has dual cameras, a 1280 x 800 resolution screen, 16GB of storage and pre-installed parental controls. I've been using it as well as the kids and I think it has all the functionality the children need.
Alba 5" smartphone
The rules we enforce regarding smartphones are very simple. As Izzy is aged four and Helen eight, we consider them too young to have their own phones.
Very occasionally, maybe when we're travelling, the children get to use mummy and daddy's phones to play games but that's the limit. I appreciate teenagers may have some use for a phone, but at my kids' age, it simply isn't happening.
I have, therefore, been trying out the Alba smartphone myself. This particular model is unlocked and has a price tag of £79.99. It is powered by Android, has a 5" display, front and rear camera, 15GB memory and Micro SD port plus protective covers and screen protector.
I'm a firm believer that there's nothing an iOS phone can do that an Android phone can't. The Alba phone has been very reliable and done everything I've asked of it: making calls, playing video, taking and storing pictures.
It strikes me it could make a good first phone. I would, however, be cautious about giving any smartphone to anyone who wasn't well into their teens.
Television
Television is always a tricky one. Since the arrival of streaming media, it's basically merged with the Internet!
As a rule, we don't allow the television to go on before 6pm (although this may be applied liberally during weekends and school holidays). If the kids are going to Chromecast YouTube videos, the same rules apply for the tablet: We vet the YouTuber first to check the content is suitable.
If the kids are going to watch something on streaming media, we'd always make sure it was age appropriate. I'd always try and steer them away from programmes that are gender stereotyped, although that can be easier than done.
We do also try and limit the amount of time the kids spend in front of the TV. In an ideal world that would be 30 minutes a session, but in reality it can be closer to an hour.
That said, as the children get older, I notice they're developing broader interests. They don't want to watch as much as they used to. Alba sets, which are all HD ready, are available from £99.99.
Ground rules
In terms of using technology, it is essentially about having common-sense ground rules in place. As a parent, however, you have to be familiar with the technology your children are using.
I often speak to mums and dads who seem to have very little idea about the technology their kids are using or the material and content it gives them access to. It's essential you keep up with technological advances so you know what your children are doing.
Final thoughts about Alba
Being an in-house brand, Alba products are a bit easier on the wallet, yet boast many useful functions, including parental controls, that come as standard with higher-end products. This also makes them ideal products for family use and in particular, for children.
If you are thinking about buying items for Christmas, you can order Alba products online from Argos. They can be collected instore or delivered next day, seven days a week for just £3.95.
I'll be honest, it's not a brand that would have immediately come to mind for me. Now I have some experience using Alba products, I'd happily consider it in future.
Disclosure: This commissioned post was produced in association with Argos.
Interested in this blog post? Well have a read of these...