What do we all make of the England's school closures (or should I say "classroom closures")? Regardless of what you think of the switch to online learning, I'm sure all us mums and dads can agree the announcement of England's school closures was handled poorly.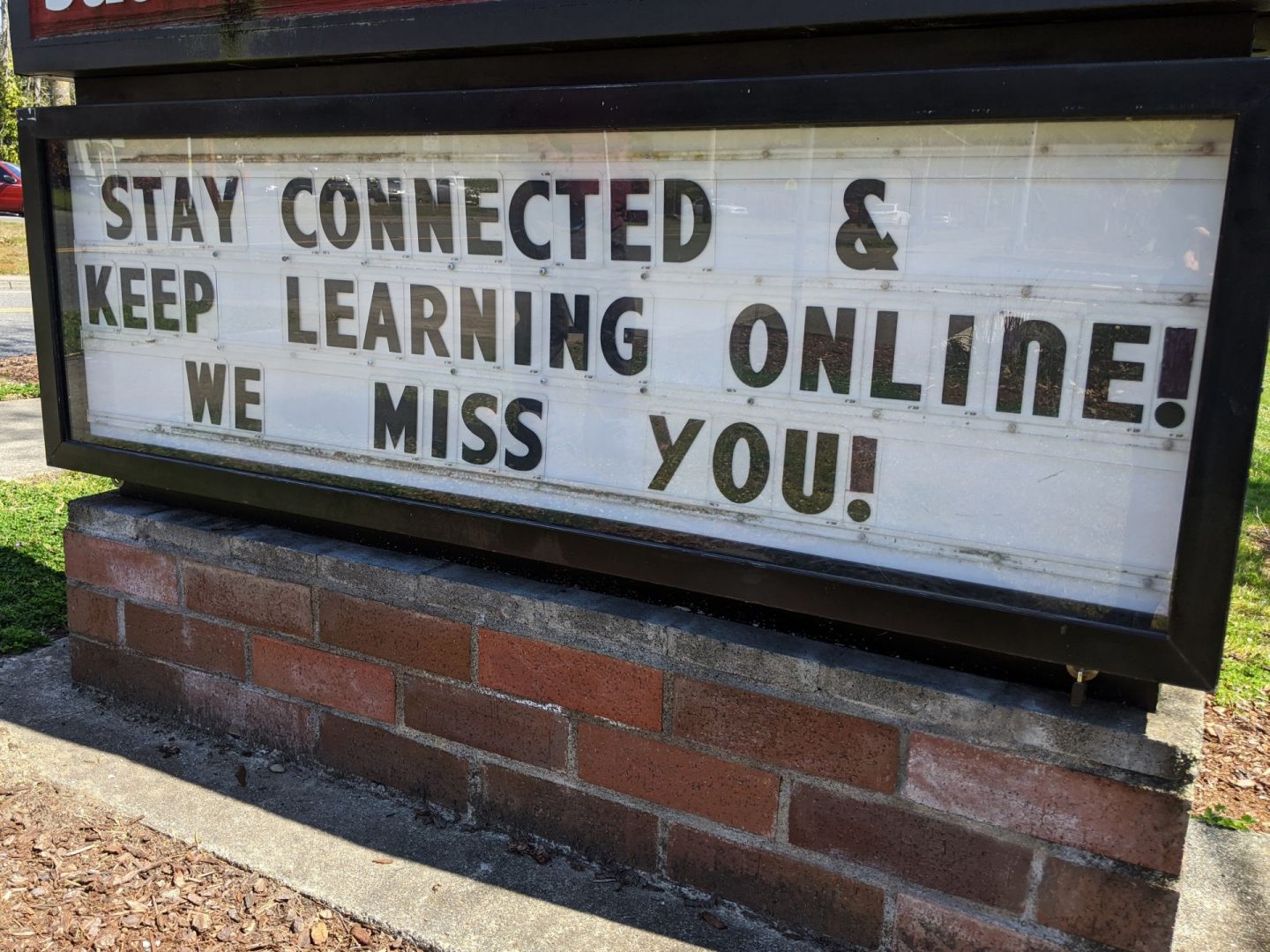 For a Government that claims it is making decisions "led by science," it was all a bit messy. It really doesn't look good when a Prime Minister appears on television the day before term starts and declares schools to be "safe," only to address the nation the next day and declare that schools are nothing more than "vectors" for spreading COVID-19. As far as Government U-turns go, that was legendary. If it wasn't so serious, it would also have been comedic.
Before I go any further, I want to make clear I am resolutely in favour of keeping primary and secondary schools open for face-to-face teaching if at all possible. I feel the need to make this point after a keyboard warrior recently accused me of being part of an "insidious" campaign to close them down.
I admit my opinion has changed over time. I really wasn't entirely convinced when my eldest daughter, Helen, returned to school last June. At the time she was in Year Six, which was one of the priority groups that received a month of classroom teaching.
Once Helen was back at school, I quickly became a convert. It did her the world of good to mix with peers and teachers after months of only seeing her family. It made me appreciate the importance of striking the right balance so we preserve our children's physical and mental health while also giving them the ability to learn and develop socially.
It wasn't just the impact on Helen that persuaded me of the importance of keeping schools open for face-to-face teaching. It was the way Izzy, my youngest child, reacted when Helen returned to school. Izzy was in Year Two so she had no face-to-face teaching at all. As soon as Helen returned to school, Izzy lost all motivation and it was a struggle to keep her engaged with online learning beyond 11am. That experience made me realise why kids need the opportunity to attend school if possible.
That said, did the Government have any option but to close the classrooms on this occasion? Note my language: The classrooms may have closed, but schools have not. If anything, teachers are under a ginormous burden providing online learning and keyworker school provision.
Over the past few weeks I've watched the evening news with increasing trepidation and horror. COVID cases were shooting up and the area I live in lasted all of 24 hours in Tier 2 before hitting the COVID jackpot and being placed in Tier 4.
My feelings were magnified as we neared the first day of the school term. While the decision to switch to online learning was made laughably late in the day, I really don't know what else the Government could have done, other than to join Wales and Scotland in going remote.
Yes, there's an impact on us parents. Us adults are going to struggle and it'll be tough, but the real losers in this situation are the youngsters.
Personally speaking, I'm actually quite relaxed about switching to online learning and being back in lockdown. My kids' online educational offering has noticeably improved since the last major lockdown. I've also seen news that Ofsted may have some oversight of the remote learning offered by schools and that has to be welcomed.
As for going back into lockdown, we'd been in Tier 4 for several weeks anyway. The leap into our first (and hopefully last) lockdown of 2021 was minimal.
Don't get me wrong, I'm truly fed-up of living with these restrictions. I really want to see friends and family and I just want to do something like go to a gig or see some stand-up comedy.
I know it just isn't possible and the right thing to do is live with this infernal lockdown while the vaccine is rolled out. COVID was rife in the kids' schools at the end of last term. If my kids had returned to school, I think it would have been a matter of days before they were self-isolating.
I have to recognise that we're lucky. We live in an area where there is farmland to explore and Mrs Adams and I had the means to buy both our kids laptops to facilitate online learning. The kid who lives in a tower block with three other siblings, one parent and the one iPad between the entire family is going to have a much harder time.
I've somehow got to this point without mentioning the exams fiasco. The stress and uncertainty caused to teachers and pupils in England was entirely avoidable. The fact it's taken until January for Government to scrap this summer's GCSE and A-levels exams is little short of scandalous.
Teachers have had to deal with phenomenal pressures over the past two academic years. Expecting them to teach during a global health pandemic and prepare for exams while holding mocks and all that goes with it, well it was never going to work. So many Year 10, 11 and Year 13 kids have had to spend time self-isolating that expecting them to sit exams was frankly ridiculous.
The COVID-crisis has shown one thing beyond all doubt. Reforms to GCSEs and A-levels introduced by Michael Gove (working in cahoots with his special adviser and amateur optician Dominic Cummings) have backfired hugely. In 2013, Gove swept away a system that featured continual assessment in favour of a system where assessment is almost entirely exam-based.
Haven't we been shown that system is built on foundations of sand? No system is perfect and exams have their place. Even so, a system that is almost entirely based on exams can topple over very quickly when placed under stress. The system needs reforming again and this obsession with exams needs to be consigned to where it belongs: History.
Tell me, do you have school-aged children? Are you worried on the impact on their learning and what do you think of the current system of GCSE exams, a system that is being ditched for the second year in a row? Please do leave me a comment below.
Interested in this blog post? Well have a read of these...