Storage Companies are springing up across the UK: Wherever they can find some reasonably priced land on the outskirts of a town, another one opens, ready to receive people's possessions.
But why? Today we're looking at some of the uses people are putting their storage units to, to explain the phenomenon and maybe inspire you to look for cheap storage in London today!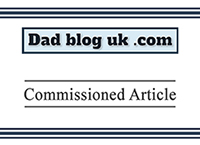 Moving Home
Moving house comes with a whole extra pile of stress, from admin, financial strain and of course moving day itself. Heavy furniture could mean back injuries, and precious items could be dropped or broken. Your movers might have insurance, but if something with enormous sentimental value is broken it can never be replaced.
To avoid injuries, breakages, sadness and stress it makes sense to relieve the burden on moving day as much as possible. If you rent a storage unit in the short term, you can keep all but the least essential items safe, and only move what you really need to on moving day. This relieves the pressure and lowers the risk of accidents, one very good reason for using a storage unit!
Running a Business
If you're running a small business, space is a big concern. Whether you need warehouse space for your products, or office space to work and meet people, committing to a space in your early days could lead to financial problems, if you've over or underestimated what you need. Whether you're paying too much or don't have any enough capacity, you're in trouble.
Many modern storage companies can be used to run small businesses from – they have wifi access, power points and even meeting facilities for external clients, and the flexibility to move at short notice to bigger or smaller facilities to suit your needs!
Long Term Storage
Sometimes opportunities spring up in your life that are too good to pass up! Whether it's to return to university to study for something you've always wanted to, or take a break to travel for months at a time you'd be mad to say no!
That leaves you wondering what to do with your home while you're away. Even if you find someone to house sit, there'll be some very personal things you won't want to leave exposed. Putting them into storage leaves your house a blank canvas for tenants or trusted friends so you don't have to worry!
Disclosure: This commissioned article was produced in association with By Stored.
Interested in this blog post? Well have a read of these...