When my eldest daughter was at primary school, she and her friends were enthusiastic players of stuck in the mud. During a family walk the other day, Helen literally got stuck in the mud and I had to haul her our of it. Getting Helen free was the easy bit: It took a second, tricky operation to remove her Wellington boots. Before I did so, I had to take this picture.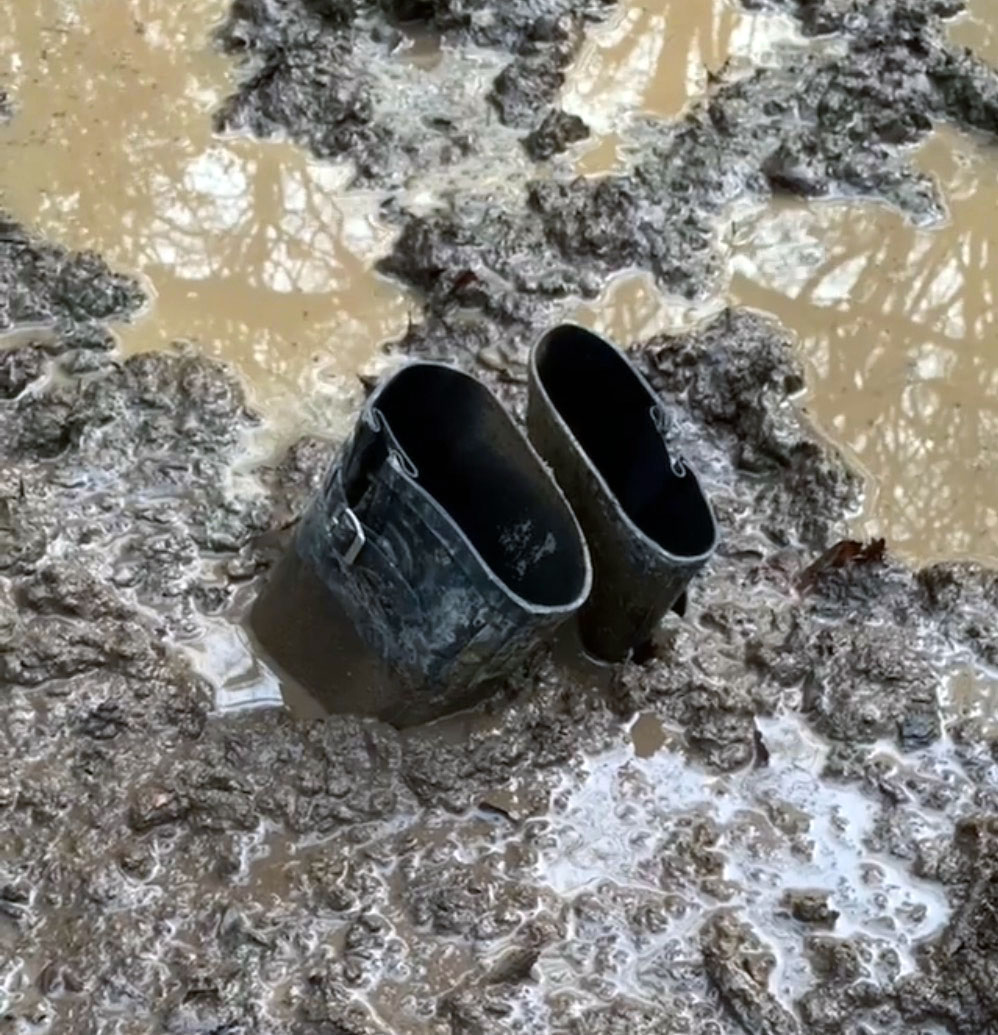 I know we're only in February, but doesn't this picture scream "2021"? We were all left in hysterics because once I got Helen clear, we all noticed her boots had been left behind. Needless to say, the experience didn't do much for her socks as I had to place her on the ground but mucky socks were an unavoidable consequence of this scenario!
Muddy walks have been one of the few forms of family entertainment. After months of being either in Tier 4 or Lockdown Numero Trois, I am genuinely shocked at how churned up all the local public spaces are getting.
One local farmer seems to be putting fences up to keep people on the footpath that crosses his family's land so his field doesn't get messed up any more than it already is. In another nearby spot, a style has collapsed and been left lying on the floor because of the people crossing it and every park and footpath has been reduced to a muddy, squelchy mess.
The worrying thing is that we live somewhere that's semi-rural. I have to recognise we're fortunate to be able to walk across farmland and nature reserves. I dread to think what the parks in the big cities are like.
Anyway, what's been your most amusing lockdown walk experience? Have you managed to get yourself stuck in the mud at all? Have you needed rescuing? Leave me a comment below.
Oh, should you be inspired to see what our recent family walks have been like, I shot an Instagram Reel of some highlights. I've put it in below for your enjoyment!
This image has been added to the #MySundayPhoto linky hosted by the Darren Coleshill photography blog. Follow this link to pay the blog a visit and see photography from other keen photographers.
Interested in this blog post? Well have a read of these...