Over recent weeks I've showcased photographs that had been heavily reworked using Photoshop. On this occasion, things are a bit different. Pictured here emerging from the mist is The Shard in London. I've photographed The Shard many times, but I think this is the most dramatic image I have taken of this famous London landmark.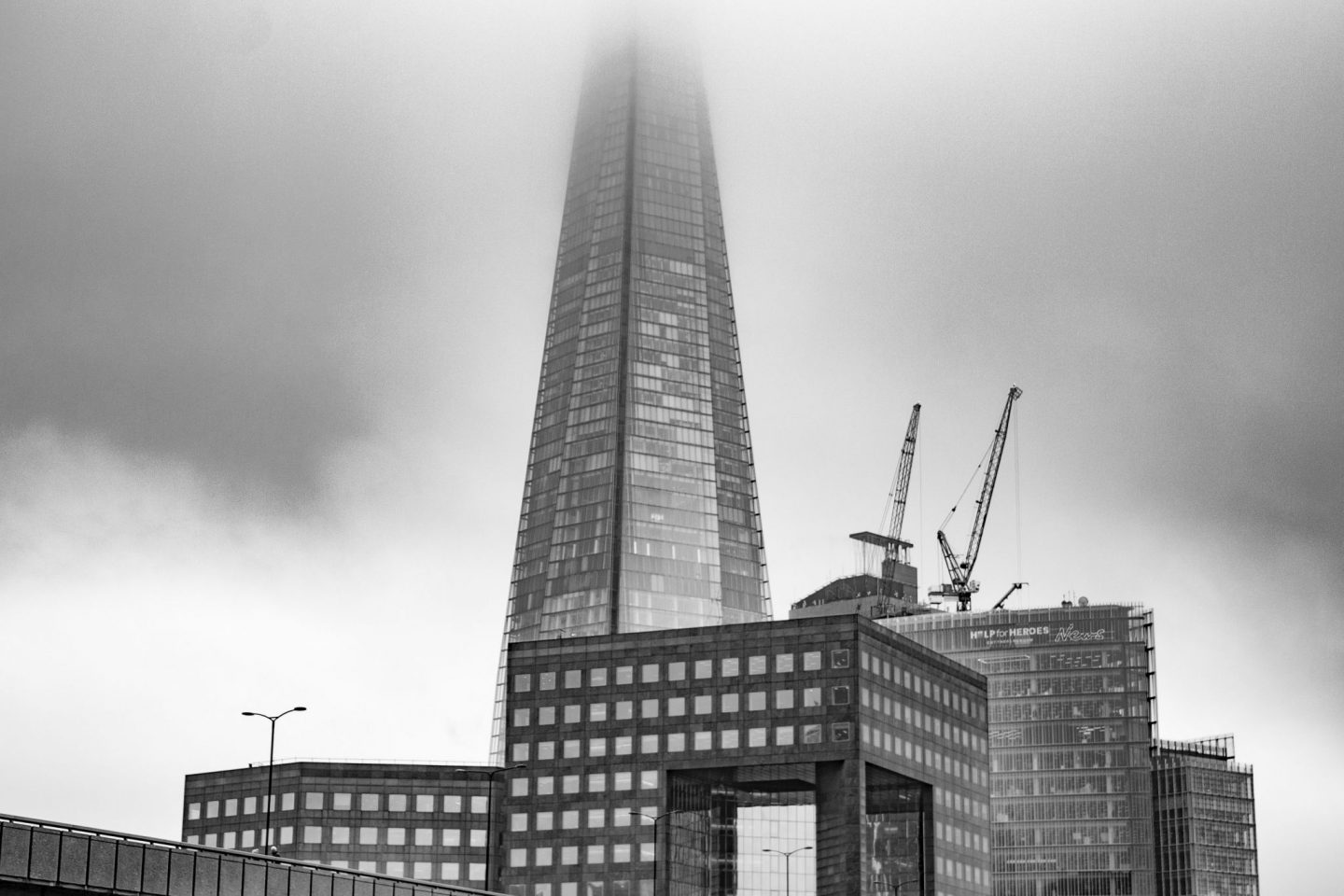 I took the picture when I was on a photo walk around the City of London. While I have edited it, the end result has more to do with location and lighting conditions than using Photoshop.
I had just taken an image of The Shard from Lovat Lane which provides a superb perspective of that building. You can see the Lovatt Lane image on my Instagram account.

Having taken the first image, I then took a walk along the path of the River Thames and eventually came across this alternative view of The Shard. As you can probably tell, it was a very grey, misty day.
I've learned to embrace the grey, darker colours when taking images in these conditions and so I converted the picture to black and white. I then played with the 'dehaze' tool in Photoshop and this gave the mist that dramatic look which, I feel, makes the picture.

While I don't wish to boast, I was delighted with the result. I was even more delighted because I wasn't sure I was going to produce any decent images as all the weather was so dull.

Can I ask if you like the picture? If so, what do you like about it and have you seen The Shard represented in this way?
Interested in this blog post? Well have a read of these...