With the busyness and commitments of modern life, a flooring that looks good with minimal upkeep is something that we all lust after. Real wooden flooring is elegant, exquisite and lasts for decades if properly cared for. To make the most of your purchase and keep your home looking attractive, then follow this advice…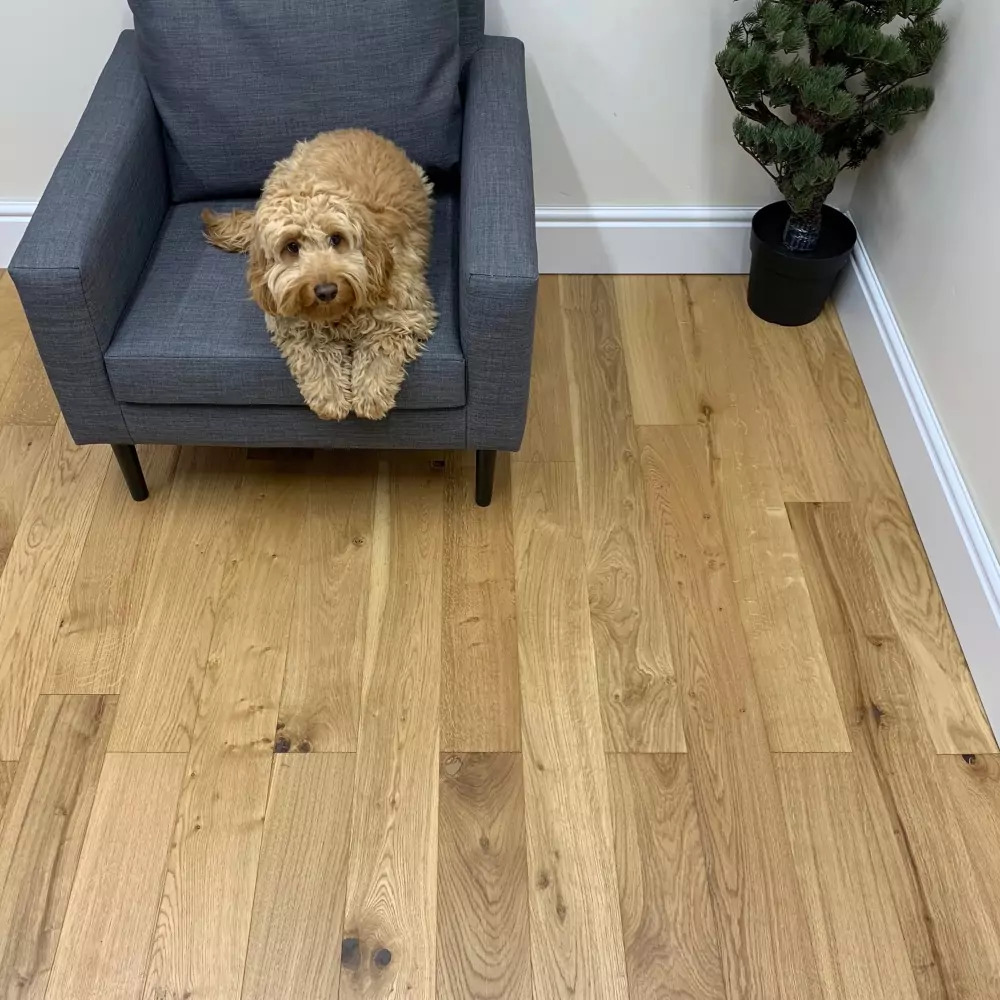 The best place to start, is to protect it from any avoidable damage. For example, wipe away any spillages as soon as possible to avoid stains, place protector pads under furniture legs, lay matts in the doorways to prevent scratches from stones and shoes. Of course, these things are sometimes inevitable, especially if you've enjoyed many years of your flooring, but it's good practise to follow to keep damage to a minimum.
Luckily, cleaning is relatively stress free, but of course the more you clean it the better. We'd recommend a quick sweep daily, with a thorough mop twice a week. However, if this isn't realistic then don't worry. Your wooden flooring is very hard-wearing and can cope with heavy domestic use with little maintenance. To get the best results, we advise a wood flooring maintenance pack. Never use a steam mop, no matter how tempting it might seem; it'll force steam into the wood floor and cause gradual damage.
If your floor does start to show wear (which it shouldn't for a good 20 years) or scratches and stains occur, then don't panic. The beauty of real wood flooring means it can be sanded down multiple times, depending on what thickness you go for. If you go for a thickness of 4mm then it can be sanded down up to three times. You can only imagine how long this smart flooring is going to look!
Disclosure: This commissioned article was produced in partnership with Luxe Floors.