While there is nothing quite like the open road, it has its limitations. You can't really test a car's true performance unless you take it for a spin on a track.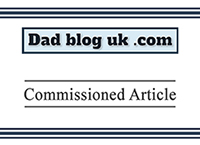 I've been very fortunate to visit a few tracks in my time. I've had the great pleasure of driving around the Goodwood circuit and I've also experienced the pleasures on offer at Thruxton, to name two.
Let's get the obvious attraction out of the way. During any track driving experience, there will be virtually no traffic and no speed limit, so you can get the full potential out of your vehicle.
It's also a very exciting experience. You don't realise it until you've driven on a track, but bends and turns come up very quickly and while it may look easy, it requires a certain skill to drive round a track and make it look graceful.
This, in turn, is a great conversation starter. You'll never be lonely on a test track because everyone wants to talk about the experience!
These may seem like very exclusive experiences, but driving circuits across the UK and Europe are very accessible thanks to Trackdays.co.uk. As you might expect with a name like Track Days, these guys are able to provide a variety of different track driving experiences.
While these experiences may appeal to older members of the family and experienced motorists, that isn't necessarily the case. A number of junior track days are available during which kids as young as 11 can drive anything from an Audi R8 to a Lamborghini Gallardo. In fact Helen, my nine year old daughter, caught me looking at the junior section of the Trackdays.co.uk website and made it quite clear to me that she wants to give it a go!
One of the other benefits of track driving experiences is that you can drive a variety of vehicles. You could drive an Aston Martin, Ferrari, Jaguar, racing bike or even take a 4×4 off-road. Alternatively, if you simply wish to take your own car for a spin, this can be arranged as well.
I have driven everything from production model Vauxhalls to high-performance BMWs. I haven't yet taken a supercar for a spin round a track but there's always a first time!
The emphasis doesn't have to be on driving a vehicle. You can go on sessions where you'll learn skills such as drifting.
If you are interested in a track day, you will find something to suit your budget. At the time of writing, prices started at £69 to complete circuits at Snetterton to £995 for a day's racing, an overnight stay, lunch and banquet at Goodwood. Junior days are also available from £69.
If you're tempted to give a track day a go, I'm am confident you'll find something to that appeals. I've always enjoyed the experience of driving on a track.
I shall, for now, be encouraging Helen to save her pocket money. She's got a couple of years until she can go on a junior track day and I think she'd be quite good behind the wheel of a Lamborghini.
Disclosure: This commissioned post was produced in association with Trackdays.co.uk.
Interested in this blog post? Well have a read of these...