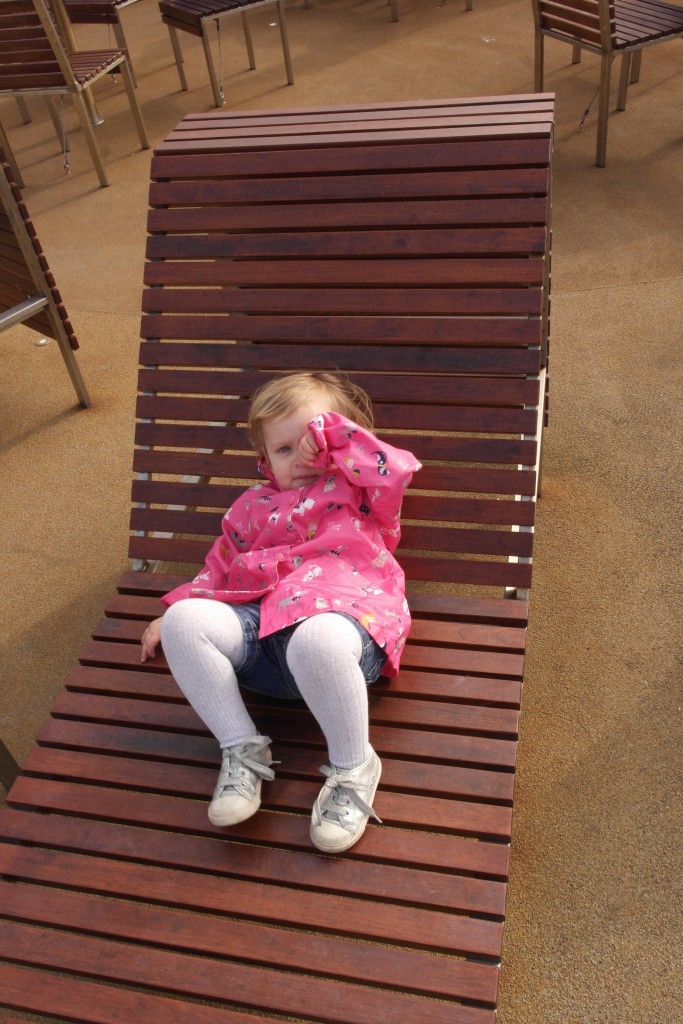 Towards the end of the Easter break I had an idea. Having had a superb day trip to Calais with my eldest daughter last summer, I thought we should return. This time, however, Mrs Adams and Toddler Adams would come along, as would our very good friend Howard and his daughter Lottie.
Unlike the former trip, this wasn't to be educational or cultural. We wouldn't take in the famous Phare du Calais (Calais lighthouse), the beach or the Hotel de Ville.
Oh no, we had different ideas. This time we were going shopping with the aim of squeezing in some lunch. The kids would get the excitement of travelling on a ferry and going to a different country and the adults would buy nice shiny things (not to mention wine and beer).
We were, however, also going to try out two add-on services provided by ferry operator P&O. The first was its Club Lounge and the second was priority boarding (as it sounds; you are first to drive on and off the ferry saving you time when you depart at each end).
Would the priority boarding save us much time? Would the Club Lounge be an ideal environment for three adults travelling with two toddlers and a schoolgirl? Here's what happened…
We departed Dover at 9.30am on board the Spirit of France, one of the youngest vessels on the P&O fleet. On arrival at the lounge, we were all offered complimentary Champagne. Howard and I were driving so we had to stick to coffee but Mrs Adams effectively had a Champagne breakfast.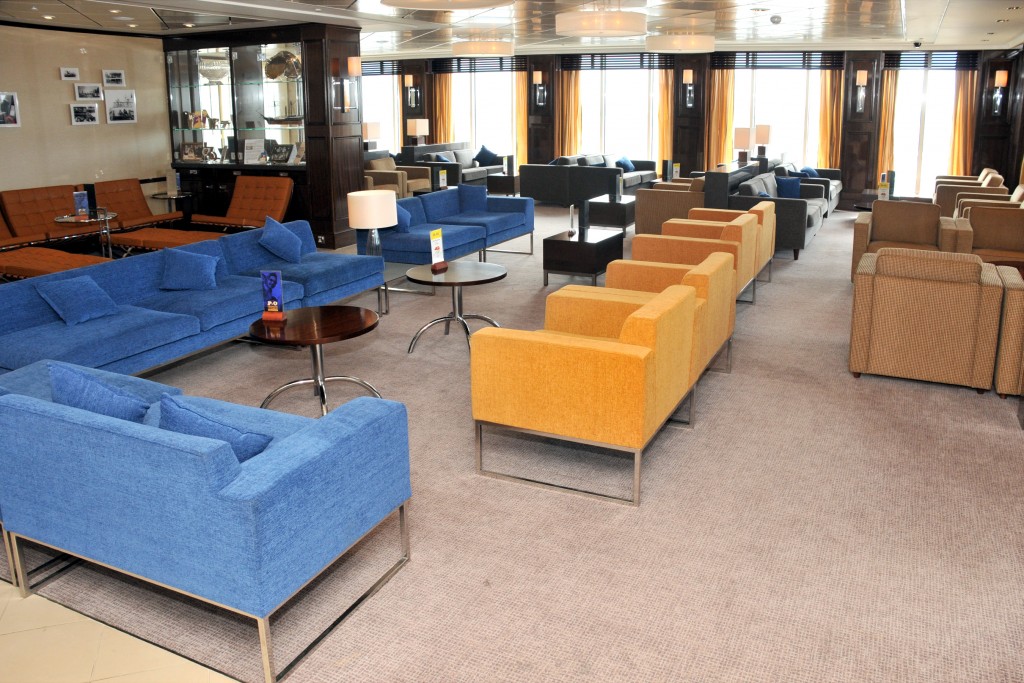 In my teenaged years I regularly took cross channel ferries and I always loved the experience. There's no doubting, however, that they can get very busy. The Club Lounge, by comparison, was tranquil, with lovely comfy seats and its own deck space that was quite safe for the kids to go outside and explore (just be advised, each ferry is different and they don't all have dedicated deck space for Club Lounge passengers).
The crossing is only 90 minutes. For short haul journeys I am loathe to pay for upgrades or extras. Next time I take a ferry over to Calais, however, I would consider the Club Lounge. The kids had space to move around without annoying anyone, we got all the tea and coffee we could drink and the staff were very attentive.
I guess the one thing to keep in mind is cost. The fee for Club Lounge tickets varies, but for this particular crossing, access was £14 a head if bought on the day. If you are travelling solo or heading to France for a weekend getaway without the kids, it would be an investment. If you were feeling flush and could afford the fee for the family, I would have to say it was worth it. It made the crossing very relaxing and pleasant.
As for priority boarding, it was great. We were the first people on and off the ferry during the outward and return legs. In fact we had quite an in-depth discussion about it on the ferry on the way back. The consensus was that for our type of jaunt, IE a shopping trip where timing didn't matter, you may not want to pay the additional fee. It would, however, be a great idea if you were driving to the slopes to go skiing or heading to the South of France and had hours of motoring ahead of you.
When we reached Calais, we spent our time at the mammoth Cité Europe shopping centre. We hit Toys 'R Us and Carrefour to name a few. As we were in France, I also visited my favourite clothes retailer Celio* and came away with a couple of items for summer.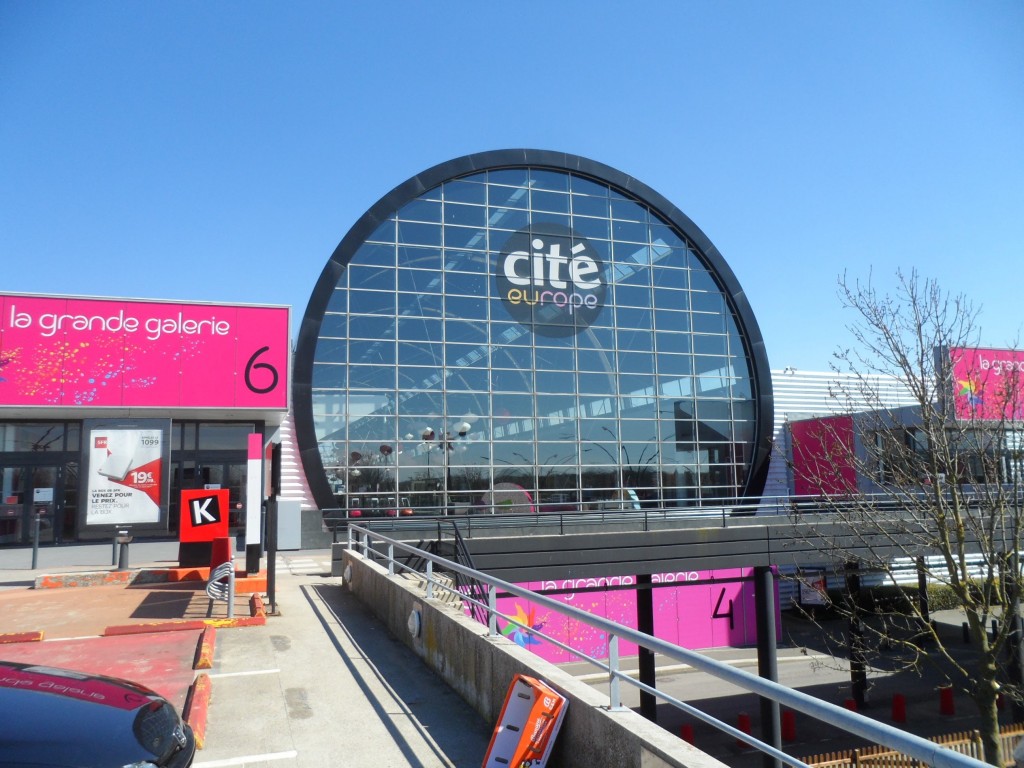 Lunch came courtesy of an outlet called Flunch. Howard is a veteran of several such visits to Cité Europe so we followed his lead. It's the French take on fast food. It's not table service so you have to take your own cutlery and crockery to the table. Some of the meals are pre-cooked, some are cooked in front of you. It was perfectly adequate although next time I'd do lunch before shopping as it was a bit awkward dealing with children, food and shopping bags (that was our fault, not Flunch's!).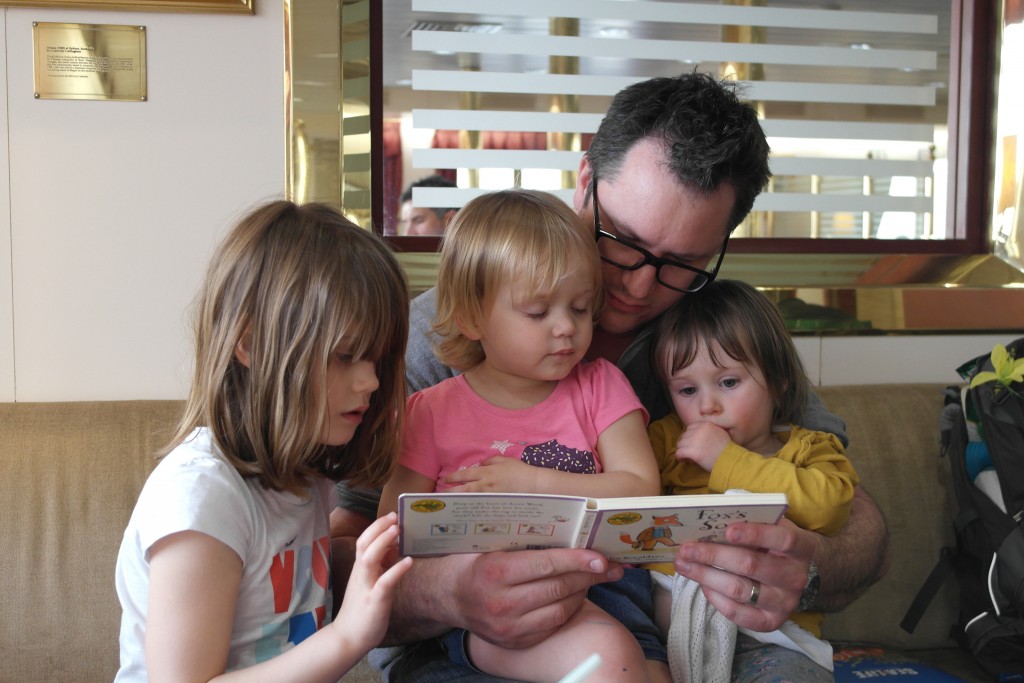 We all had a great day and returned with very tired offspring. We were impressed by the Club Lounge and priority boarding. The eldest returned to school and, when asked what she'd done over the holidays, drew a picture of a ferry so it obvious appealed to her. Oh, and our wine cupboard is well and truly stocked.
Disclosure; Thi post was produced in collaboration with P&O Ferries. thoughts and opinions are entirely my own.F
Interested in this blog post? Well have a read of these...