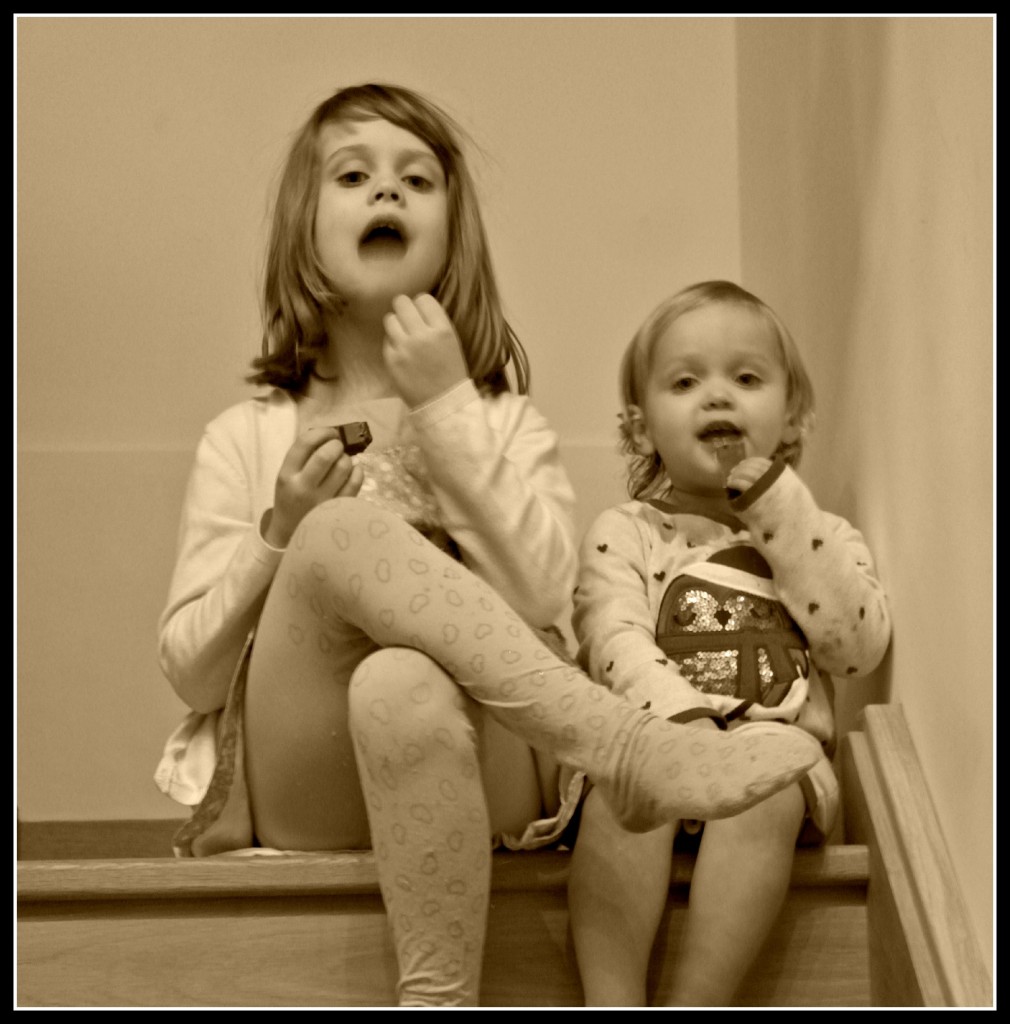 A couple of weeks ago I published this photo of my girls with a huge bar of chocolate. It was taken on Christmas Day 2014 and I invited you all to figure out what happened next.
When responding to comments afterwards, I informed you all the chocolate had been safely removed from my children. As the image here shows, this didn't quite tell the full story.
On checking a distant and long forgotten folder on my memory card, I found this picture of the girls eating some of it. In other words, they clearly got their way!
When I was at BritMums Live last week (wow, was it only a week ago?) someone collared me (sorry, very rude of me, I forget who). They explained they liked it when I provided the technical details of my photographs. It's something I've not done for a while. As from today, I shall re-introduce this tradition, even though the focus of today's image is slightly out of kilter.
The image was taken in smart mode. The focal length was 38mm, aperture set at f5, ISO at 1600 and shutter speed 1/10 of a second. It's also been put through a sepia filter.
I hope those of you who made comments about chocolate fingerprints and happy children are relieved to know this took place. It was Christmas Day after all!
As ever, I have linked this to the #MySundayPhoto linky hosted on the OneDad3Girls blog. Please do click on the badge to visit the linky.
Interested in this blog post? Well have a read of these...