You might think that, being a man, I have never used a sanitary pad. Well, you'd be wrong. It happened once and the circumstances were a little unfortunate to say the least.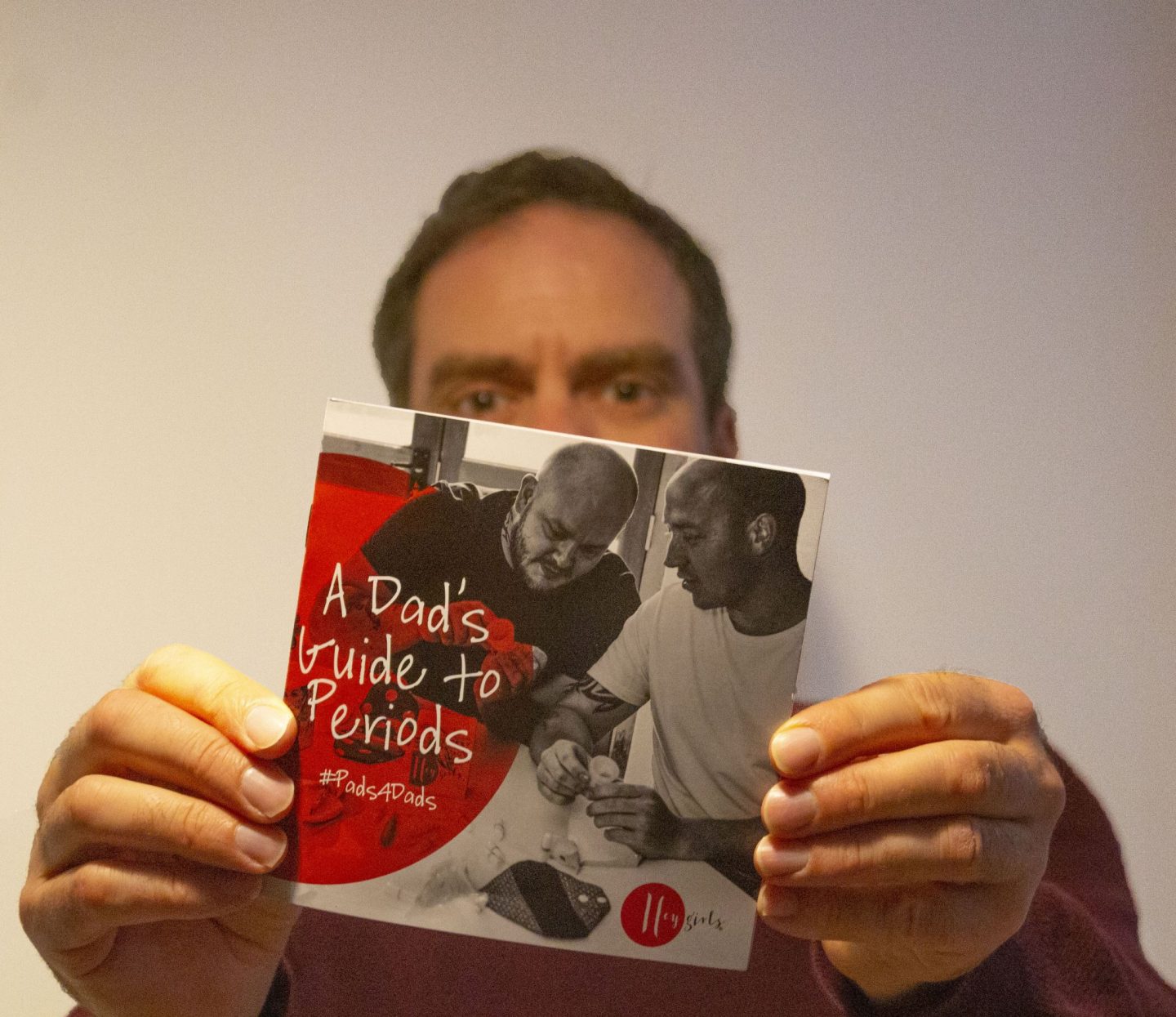 I had, you see, slashed my finger open with a kitchen knife and blood was pouring everywhere. It was too much for a standard plaster, but I found one of my wife's sanitary pads and thought: "They're made for absorbing blood, this'll be perfect!" I wrapped it around my finger and, sure enough, it worked perfectly.
Periods: An awkward subject to talk about?
While I'll quite happily admit to my creative use of a sanitary pad, periods and menstruation can be awkward subjects to talk about, especially for men. As if to prove the point, Hey Girls, a social enterprise that was established to address the issue of period poverty, has carried out a survey of 1,500 men. According to the survey's results, 41% of men feel uncomfortable discussing periods and menstruation while 50% of men with daughters have never spoken to them about the subject.
I can't claim to know much more than the basics about periods. Even so, I've always felt quite happy to discuss periods with my two daughters. Over the years we have had numerous discussions on the subject although I confess I was bounced into it earlier than I expected by Helen, my eldest daughter.
I strolled into the bathroom one day when she was about three years old to find the floor covered with tampons. These particular items were individually packaged in purple and yellow plastic wrappers. Helen had assumed they were ice creams and I got there just before she started unwrapping them. She was just a little disappointed when I told her exactly what they were used for.
#Pads4Dads and the Dad's Guide to Periods
To help dads out, Hey Girls has launched an awareness campaign called #Pads4dads and a #Pad4Dads kit to help them learn about periods and sanitary products. It contains daytime sanitary pads, nighttime sanitary pads, some tampons and a discreet bag for carrying sanitary items in. In addition to this, the #Pads4Dads kit includes a Dads Guide to Periods.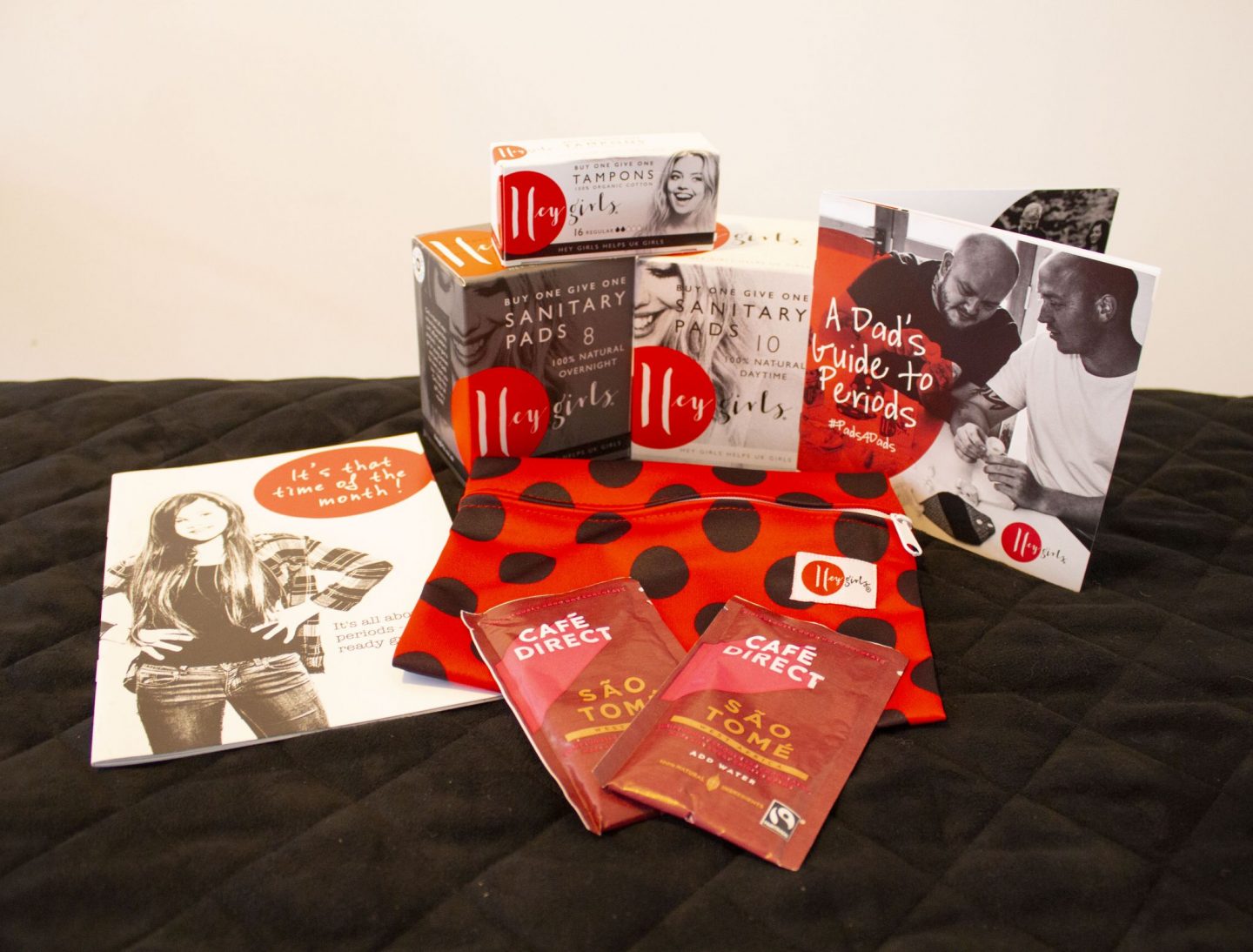 The guide is superb. It includes advice on talking to daughters about periods plus tips on talking to sons. It also tells you about what products you might want to buy, when you should consider visiting a doctor and includes first hand accounts from other dads.
Alongside this, there is a further guide for girls. This, as you may expect, tells them how to use sanitary products, what might happen when a girl first starts menstruating and a host of other useful hints and tips.
I have made a short video with the #Pads4dads kit. It's embedded below so please do watch if you'd like to see what the kit includes and see me talking about periods on camera!
As I mentioned, the kit has been made available to help dads. Hey Girls is a social enterprise and so for every #Pads4Dads kit or sanitary product sold, an identical product will be donated to someone experiencing period poverty.
The #Pads4Dads campaign
Having discovered that men sometimes need a little help to feel comfortable discussing periods, Hey Girls has enlisted the help of Hollywood A-Lister Michael Sheen to promote #Pads4dads and the Dad's Guide to Periods it has produced. A father to a daughter himself, Sheen said:
"It's awkward for dads to have this chat because chances are, they didn't learn about periods in school. Believe me, we want to be supportive, but there's almost no information out there aimed at Dads. Let's not leave dads out of the bloody conversation!"
Celia Hodson, founder of Hey Girl added: "We are delighted to launch #Pads4Dads. Education is so important to break down the myths and taboo that still surround periods. Everyone in my family is totally used to chatting about periods now but I do understand talking to teenagers about puberty can be awkward.
"However, for Dads of daughters with no female relatives around, it can be more than that – it's often quite scary. We wanted to create something empowering to give dads a helping hand. It was a pleasure to work with Michael in doing so."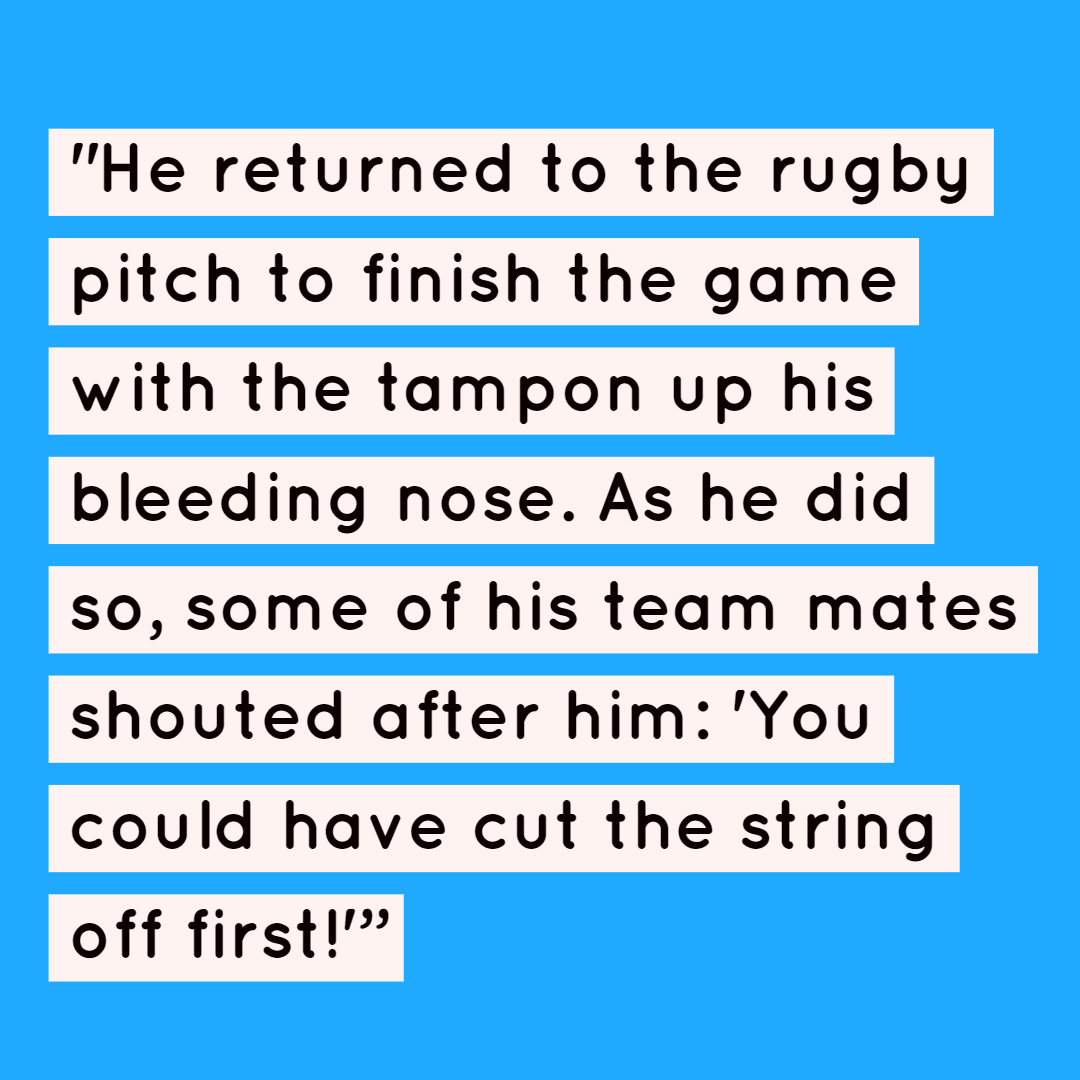 The campaign is very timely. Just yesterday the Chancellor of the Exchequer announced that free sanitary products would be available in all secondary schools in England to help alleviate period poverty.
Do you talk about periods with your kids?
I would love to know if you feel confident talking to your kids about periods. I know lots of mums as well as dads struggle with this.
Do you think you would find the Dad's Guide to Periods a useful resource? Maybe you have some hints and tips of your own for talking about periods with your children? If so, do please leave a comment below. It would be great to hear what you do and maybe share your experiences with others.
If you would like some help discussing this subject or would like to find out more about Hey Girls' work, there's a wealth of information online on its website. As I said above, Hey Girls is not run for profit. It is a social enterprise so for every item purchased, an identical item will be donated to someone experiencing period poverty.
One final manly use of sanitary goods
I will leave you with one final example of how a man can use a tampon. A friend of mine happens to be a rugby player.
One of his team mates took a blow to the face during a game and he developed a nose bleed. From somewhere a tampon was produced. He returned to the field to finish the game with the tampon up his nose.
As he did so, some of his team mates shouted after him: "You could have cut the string off first!"
Disclosure: This education and health awareness campaign was organised by social enterprise Hey Girls (IE it's a non-profit organisation). I was not compensated for taking part but I was sent a #Pads4Dads pack so I could write about it.