About John Adams and Dadbloguk
My name is John Adams and I'd like to thank you for visiting my blog. This blog tells the story of my family: My amazing wife Gill and equally amazing daughters Helen, aged nine and five-year-old Izzy. We are based in the South East of the United Kingdom, a few minutes by train from London.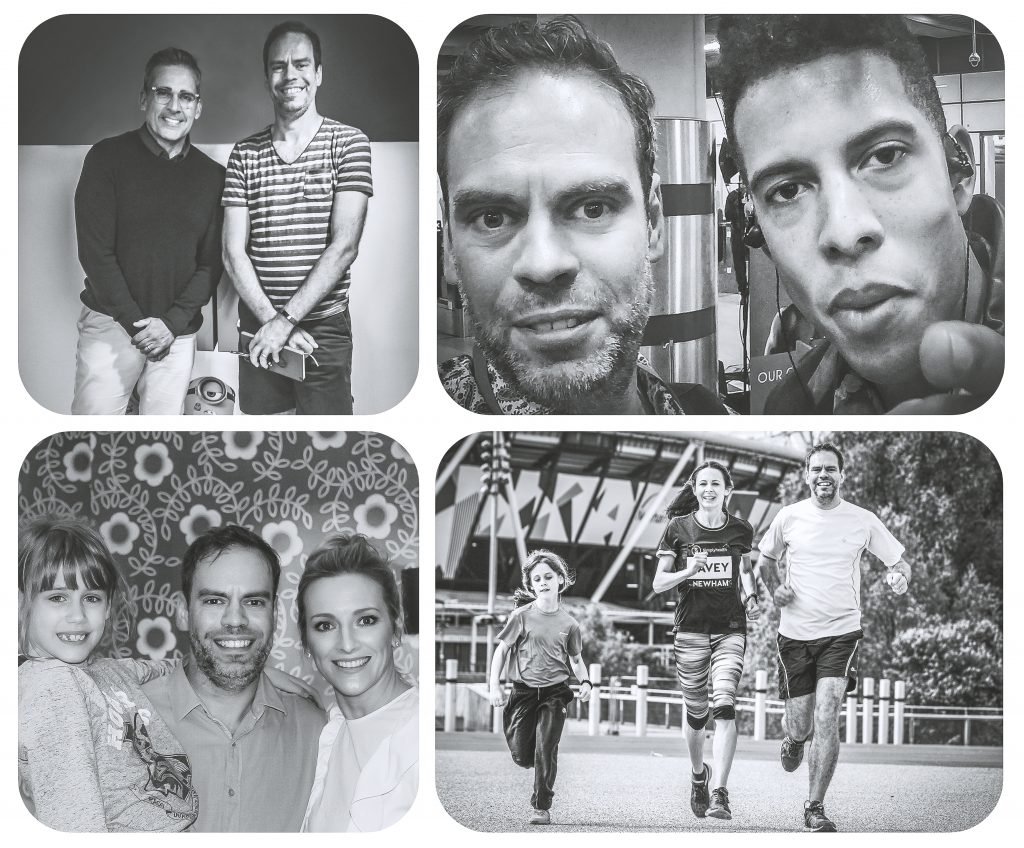 We are not a typical family. Back in 2011 my wife and I made an unusual decision. We were both working full-time but wanted to give Helen and Izzy more attention. We decided that I should leave my well-paid Government communications job to run the household and look after the kids. My wife, meanwhile, would work full-time and fulfill the traditionally male, bread-winning role.
A year after making that decision, I launched Dadbloguk so I could tell the world what it was like to be a man who 'holds the babies'. I've been blogging for almost six years now. What was supposed to be a hobby has grown into something much bigger! Being male and the main carer for my children has presented certain challenges. It's also provided a fascinating perspective on gender equality, a subject I often write about.
I regularly speak to the national print and broadcast media about parenting, fatherhood and lifestyle issues. I've also fed into Government policies and advised companies seeking to market products to mums and dads.
To this day I remain our kids' main carer. Our family has, however, moved on as both children grow up. Both Helen and Izzy are now at school. I am regularly called a stay at home dad although these days I feel a little more comfortable referring to myself as a school run dad.
As a family, we enjoy spending time on outdoor pursuits. We love cycling, walking, tennis, camping and so on. When we're not outside, Helen and Izzy love arts and crafts, films and both are exceedingly skilled at Minecraft, although I am doing my best top get them both interested in coding!
You'll find me writing about all aspects of parenting and family life: Schooling, education, family finances, early years issues and so on, all from a dad's perspective. I also write about a lot of lifestyle issues such as fitness, well being, men's style and motoring. I'm a keen photographer so regularly post my better images on Dadbloguk.
Interesting facts about me:
I am a licensed fork lift truck driver
I once roadied for an Alice Cooper tribute band
I am, apparently, very distantly related to Napoleon Bonaparte.
In addition to writing Dadbloguk, you will also find me on: Instagram, YouTube, Twitter, Facebook and Google+
Blogging highlights
Highlights from my blogging career include:
I've worked with many well-known brands including: Royal Mail, Graco, Joie, IKEA, Robinson's, Iceland Foods, Peugeot, Kia, M&S Bank, Shell and Epson. I have worked with companies in a variety of different ways.  I have tested products, appeared in commercials, supported social media campaigns and so on.
Accolades
Winner Gold Blog in both the 2018 and 2017 Surrey Digital Awards
Winner: Best UK Dad Blog at the 2016 Vuelio Awards
Finalist at the 2017 Vuelio Blog Awards in the Parenting category
No.2 on the 2018 Vuelio Top UK Daddy Blogger list (No.1 in 2017, No.3 in 2016, No.8 on Vuelio's 2018 Top 10 Parenting Blog list)

A quick message to SEO agencies and PR specialists
I am PR friendly. Please do get in touch. You will find my media kit here. Whatever project you have in mind, I'd be keen to hear from you!
Thank you for visiting and I hope you enjoy the blog. 
.