Shortly after the birth of our second daughter, my wife arrived home with a changing bag. I was somewhat taken about by her choice. She knew full-well I'd be the one looking after the baby and yet this thing wouldn't have looked too out of place if it appeared in an episode of Sex and the City.
I showed the offending item to a female family friend and she laughed. I knew at that point that I'd have to get a new bag (more about the replacement below).
The options for the man about town with a baby are few and far between, but they do exist. I've done a little research and a few of my favourites are outlined below.
Mia Tui Ascot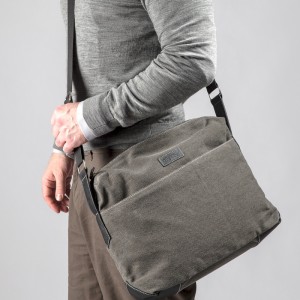 The Ascot is Mia Tui's first man bag and I've certainly noticed a lot of noise about it on-line. There's no question that it's a very smart-looking, messenger-style bag.
It's designed for several uses; changing bag, commuting and travelling. It features two pockets, a clear removable PVC bag, insulated bottle holder, key clip plus phone and pen holder.
The Ascot is available in three colours; black, brown and steel blue. Expect to pay £48. For more info, go to the Mia Tui website.
Diaper Dude Messenger II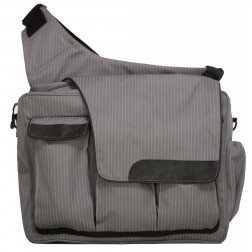 Confession time; this is the bag I got to replace the Sex and the City one mentioned above. It's been a part of the family ever since and even my wife uses it!
As the name indicates, it is a messenger style bag. It comes with a changing mat, several sections including a zip up pocket large enough to host an iPad, three small pockets at the front that can accommodate nappies and packs of wipes and a couple of small zip-up pockets and mobile phone pouch .
You can expect to pay around £68 for the Diaper Dude Messenger II. There are several Diaper Dude stockists but within Europe Reece's Pieces seems to be the main one.
Baby Travel Zeta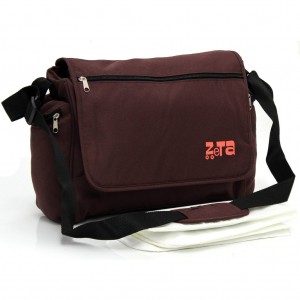 Strictly speaking this is a unisex bag but us guys could use it without feeling at all uncomfortable. Although it has an RRP of around £40, there seem to be some great deals available online that make this a very attractive option if you're on a budget.
The Zeta has a large compartment, two bottle pockets and a changing mat. It's also made from hard-wearing man made materials.
For more info head over to the Baby Travel UK website.
Cybex Pure Black Diaper Bag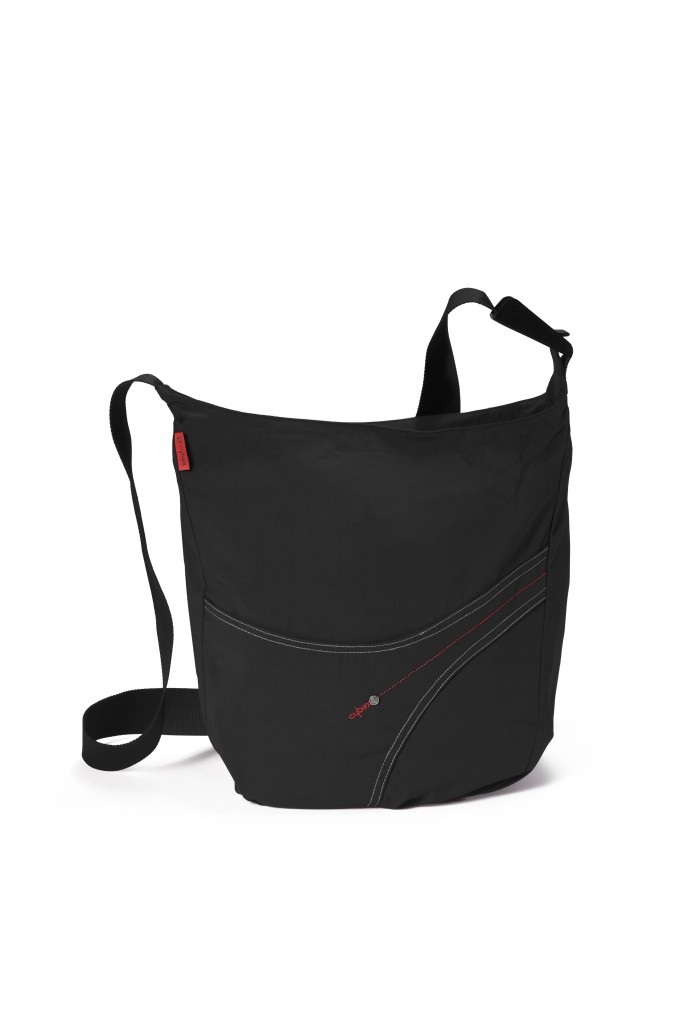 Cybex produces a couple of different bags that men could use. Pictured here is the Cybex Pure Black Diaper Bag although the Brown Sugar also looks good (the Denim by Lala Berlin was also recommended to me but I'm not persuaded it's one for the guys).
All Cybex bags come with a waterproof pocket, bottle holder, and adjustable shoulder strap. Expect to pay around £80. For info and to find stockists, go to: http://cybex-online.com/gb.
Please vote Dadbloguk in the Brilliance in Blogging Awards 2014
Voting for the Brilliance in Blogging awards ends at midnight this coming Friday, 16 May. If you haven't yet voted, please do.There are some amazing blogs on the shortlist and voting is really simply; just follow this link. You'll find Dadbloguk on the Commentary and Campaigns shortlist (category 17). If you would consider casting a vote for my blog I'd be very grateful. Thanks to everyone that has already voted.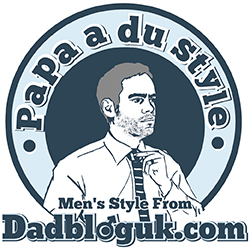 Interested in this blog post? Well have a read of these...