It was the sight of all the Year Six pupils leaving school that got me thinking. Like most of the school kids and parents, they were gathered for an impromptu celebration. Everyone was gathered to mark the start of the summer holidays but the Year Six pupils were also saying goodbye to their primary school years.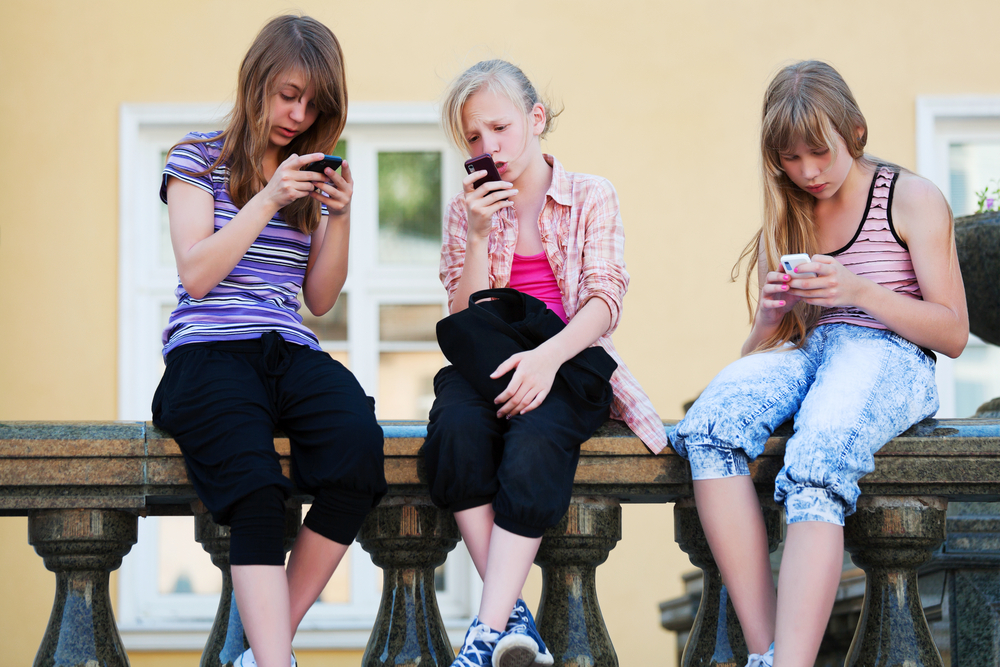 Two things struck me about the Year Six children. Firstly, their shirts were covered in graffiti.
This happened when I left secondary school, not primary school. Of course, back in those days primary school kids didn't wear uniform. It's not that surprising the tradition has been adopted by 11-year-olds who.
The real difference, however, happened about 20 minutes after this gathering got underway. Slowly but surely, smart phones started appearing and the Year Six kids began taking pictures of each other; memories to keep of their final day at primary school.
The sight of 11-year-old children, each of them with several hundred pounds worth of smart phone (mobile phone, cell phone, call it what you will) was the second difference to my younger days. I know it's generally accepted that kids of this age have their own phone, but will Mrs Adams and I allow it when our own offspring reach this age?
It opens up so many questions: Should 11-year-old have smart phones? Is it necessary? What is an acceptable age for a child to have a mobile? Why do they need one?
I got talking to a dad about this. His daughter was one of the Year Six leavers. By chance, he was minding his kids' phone while she was hanging out with friends.
He showed me the phone and explained his daughter was allowed one because of the Find My iPhone feature.
"It's great," he said, "we always know where she is and she doesn't know it's on her phone."
Back to the question: What is an appropriate age is for a child to have their own phone? My eight-year-old daughter tells me a girl in her class had her own smart phone. Personally, I can think of no reason why a kid of that age needs one.
The people I really feel for are teachers. Us adults are bad enough, constantly taping on our phones. Imagine what a group of kids must be like?
I know most schools either ban them or insist they are handed in to the school office during the day. Even so, I'm sure some kids break the rules (and probably quite a few of the teachers as well).
Mrs Adams has previously said she expects our kids to be teenagers before they have their own phones. I doubt we'll be able to hold out that long, but I definitely want their age to be in double figures.
Helen has already been asking when she can have one. Thus far it's been an outright "no" and she's accepted it. By the time Helen's in Year Five or Six, I suspect it'll be harder to stick to such a firm line.
Of course, once Helen has one, Izzy, her younger sister will want one too. This parenting thing, it's not always easy is it?
Do your children have smart phones? If so, what age are they and when did you let them, have one? Also, do you think the Find My iPhone argument makes sense?