Easyart makes a very simple declaration on its website; art should be for everyone, everywhere, everyday! The company believes this applies to children and has an extensive range of products for youngsters available of its website.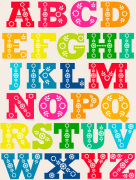 I was fortunate enough to be asked take a look and see what I thought of it. I was particularly keen to seek out an alphabet print for our youngest. My mother bought something similar for our oldest daughter and she loved it. She was always casually looking at it and learned her alphabet before going to school.
I found just the very thing and also selected a print of a dinosaur for big sister, who loves her pre-history. Both pictures arrived quickly and were beautifully mounted and framed, much to the excitement of the kids. I was expected to get the pictures up on the walls as quickly as I possibly could, a feat I achieved despite the two girls jumping up and down in anticipation.
There is something for everyone amongst the range. For children there is Disney, various book covers, animals and super heros. Adults,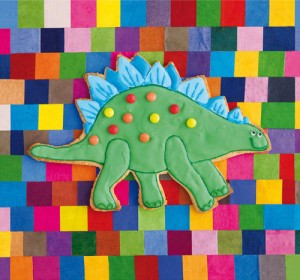 meanwhile, can settle for something more grown up such as a Lichenstein, Dali, Lowry or from one of the many collections such as Penguin Book covers or prints from the Tate Gallery.  
Prices start from £6 for an unframed print and you can buy items of various sizes (framed images start at around £40). It is a great range and if you're looking for affordable art you could do much worse than check out the Easyart range of products. I would certainly consider buying from the company again.