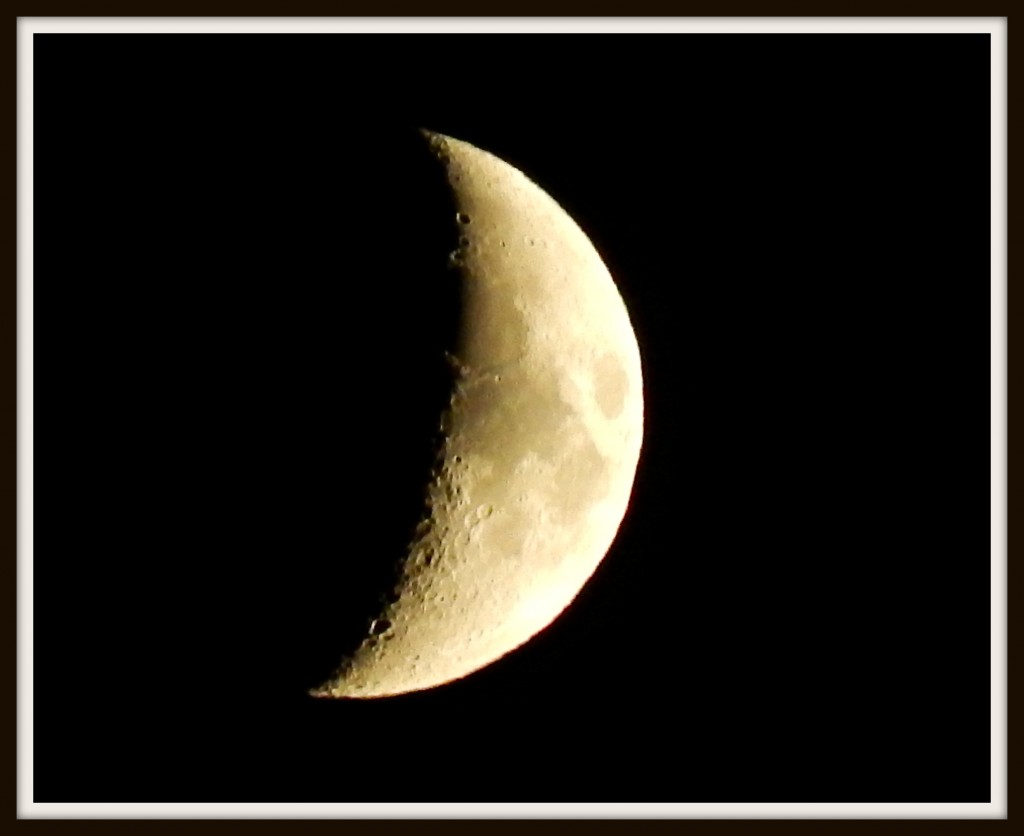 On Thursday night my wife and I had a small celebration. For one reason and another, the past few months have been incredibly stressful but Thursday marked a new beginning. It was the end of a messy era and we celebrated with Cava and beer (a fine mix, I'm sure you'll agree).
Having been up very late the night before, Mrs Adams retired before me. Left on my own, I decided to go for a walk to the local fish and chip shop to get some chips (Cava, beer and chips. This story just gets better).
Fortunately the fish and chip shop had closed five minutes before I turned up. I say "fortunately" because this meant I was looking up and taking in my surroundings instead of having my face buried in chip shop paper and deep-fat fried potatoes. It was a clear night and I noticed the moon was looking particularly splendid. I dashed home, grabbed my camera and tripod and headed off to see if I could get a decent shot of it, something I'd never tried before.
With the camera mounted on the tripod, I took several images using night time mode but it didn't work at all. They just looked like huge balls of red light. As an experiment, I switched to easy auto mode, zoomed right in on the subject and took this image with the self timer (I had to use the timer to stop the image being blurred).
I didn't expect it to work, but I'm very happy with the resulting image. In terms of editing, all I've done is crop the picture and increase the sharpness and contrast ever so slightly.
I've linked this image up to Onedad3girls #MySundayPhoto linky. Do pay the site a visit to view some more excellent photography.
Interested in this blog post? Well have a read of these...