Earlier this week I decided to venture out into the wind and rain and take some pictures. It was a challenge to see what I could find to photograph in these horrible conditions and so after the school run one morning, I ventured off to Emmetts Garden, a hillside garden managed by the National Trust in Kent.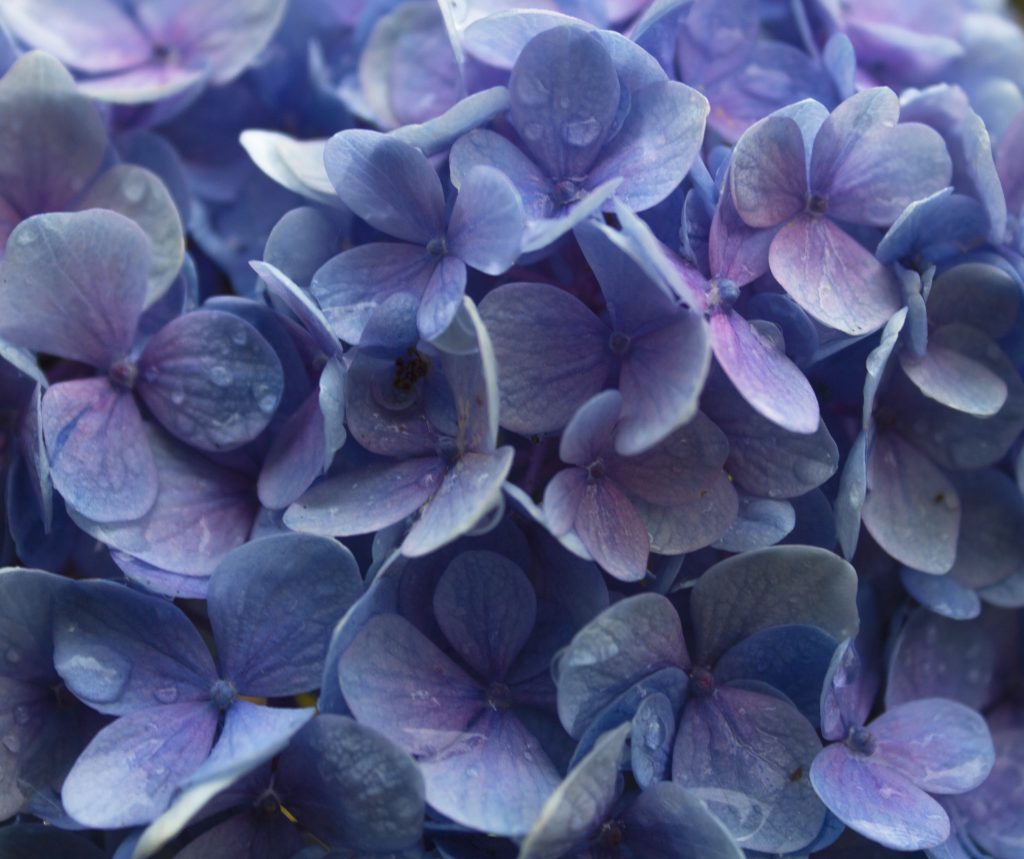 While there, I spotted this flower. It was part of a much bigger plant and this was the only part that was still flowering, the remaining stems all featured deadheads. It was a noticeable dash of bright colour in among a typical autumn scene featuring fading greens and browns.
In addition to colour, I thought the flower featured some incredible detail and so I fired off a few close-up shots. I love the different and very natural shapes, the surprising array of colours and also the water droplets, which add something to the scene.
Taking the picture was quite a challenge. I had to use a slow shutter speed because of the lack of light. This caused problems because the wind was relentless and kept blowing and moving the flower. I had to reject several shots because they were blurred!
I think the picture makes for a great contrast to this image of a decaying sunflower, which I posted on the blog last week. It's fascinating to see that some plants still have the ability to keep flowering this late in the year.
Have you stumbled across any plants you didn't expect to see flowering? maybe you've ventured out in horrible weather to take images and made an unexpected find? If so, please leave a comment below.
Interested in this blog post? Well have a read of these...