Sometimes beauty can be found in the strangest places. This image, for instance, is of a decaying sunflower. It was one of thousands of plants that made up a maze I visited with Izzy, my youngest daughter, earlier this week. I visited the same spot a few times over the summer months and back then, this sunflower would have been at least two metres tall, with a bright yellow head full of seeds.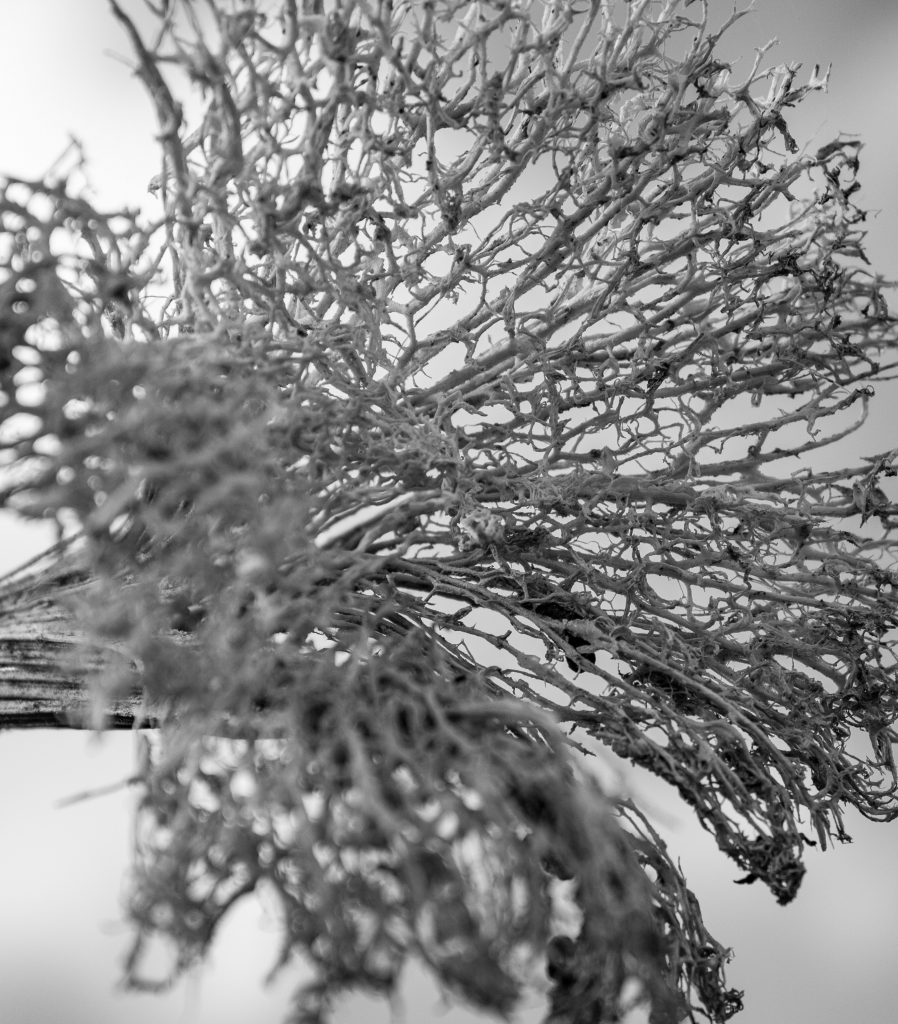 As it happens, I visited the same spot last weekend as well. In what I can only describe as a bizarre and unexpected sight, the maze was awash with parakeets who seemed to be feasting on whatever sunflower seeds they could find (I couldn't help shooting this short video of the parakeets). I think the parakeets must have stripped this sunflower head of anything that was edible, hence why all that's left is these veins.
In the untouched version of the photo, the head is contrasted against a blue sky and clouds. More of the detail shone out when it was converted to black and white and so that's how I've left the image.
I like the focus of the picture and also the detail that stands out. It was a complete experiment, I wasn't sure if I was going to get anything usable but I find it quite captivating.
As I frequently do with my photography posts, I shall be adding this to the #MySundayphoto blog linky. If you want to see further photography from other bloggers, click on the badge below.
I made one further noteworthy observation before Izzy and I left the maze. On several of the sunflower plants were small, fresh blooms. Something tells me the first, hard frost will probably put an end to their attempts to grow, but it was amazing to see the sunflowers doing all they could to preserve their existence. It made quite a parallel to the photograph I took.
Interested in this blog post? Well have a read of these...