With today being Easter Sunday, I thought I'd share a seasonal image of a daffodil. I hope you like the bright yellow of the flower and contrasting blue of the sky. I also hope you feel things are looking a bit more hopeful as we take our first steps out of lockdown.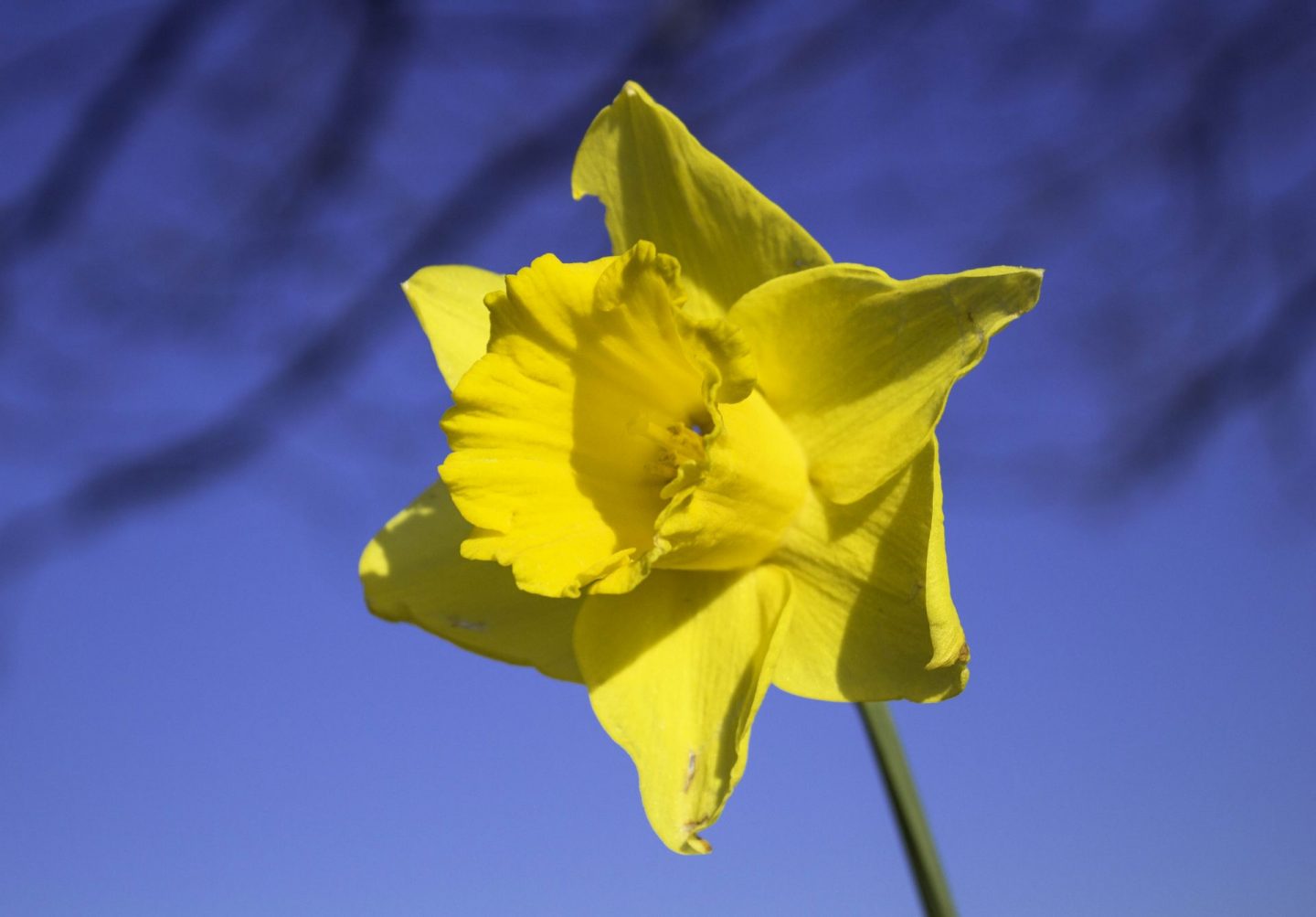 There is quite an amusing story behind this photograph. Near where I live there is a field with a large number of daffodils growing in it.
After the morning school run, I decided to pay the field a visit field to see if I could photograph some of the daffodils with the bright, early-morning sun taking a prominent place in the shot. I had high hopes of photographing silhouetted flowers with the sun flaring in the background.
Alas, the sun was too high in the sky and I simply couldn't get it in the frame. It wasn't until I stood up that I realised I had made a bit of a mistake. Although I had taken a mat with me to lie down on as I took photographs, I'd got a bit too excited, rolled myself off the edge of it and got my trousers covered in mud! They had to go straight in the wash when I got home.
That said, I hope you also feel with the arrival of Easter and spring things are looking a bit more hopeful (certainly in the UK anyway). The weather has been better, the children can at long last meet up with some friends, albeit outside, and the past few weeks of schooling seem to have gone well. I don't want to get too carried away, but it does look like we're inching out way towards the new normal.
I'll finish by wishing you a happy Easter. I hope you are able to enjoy the weekend and celebrations.
As usual with my photography posts, I've added this one to the #MySundayPhoto linky hosted by the Darren Coleshill blog. Do click here to pay it a visit.
Interested in this blog post? Well have a read of these...