As I've mentioned before, it's been a hectic time at home recently. We're preparing for two lots of building work (don't ask) we've been getting ready for Christmas plus, at one time or another, we've all caught the lurgy. As a family we've spent too much time indoors.
This morning the sun came out and, with not much to do, I scooped up my girls and took them off to ride bikes and play on scooters. Desperately needing some exercise myself, I also took my adult scooter so I could race round for a bit and get my heart rate up.
I also saw this as an opportunity to play around with my new camera. It's a Canon DSLR and it's very easy to use.
I arranged for the two girls to have a running race. As they came towards me, I caught it on my camera using the continuous shooting mode.
They're off…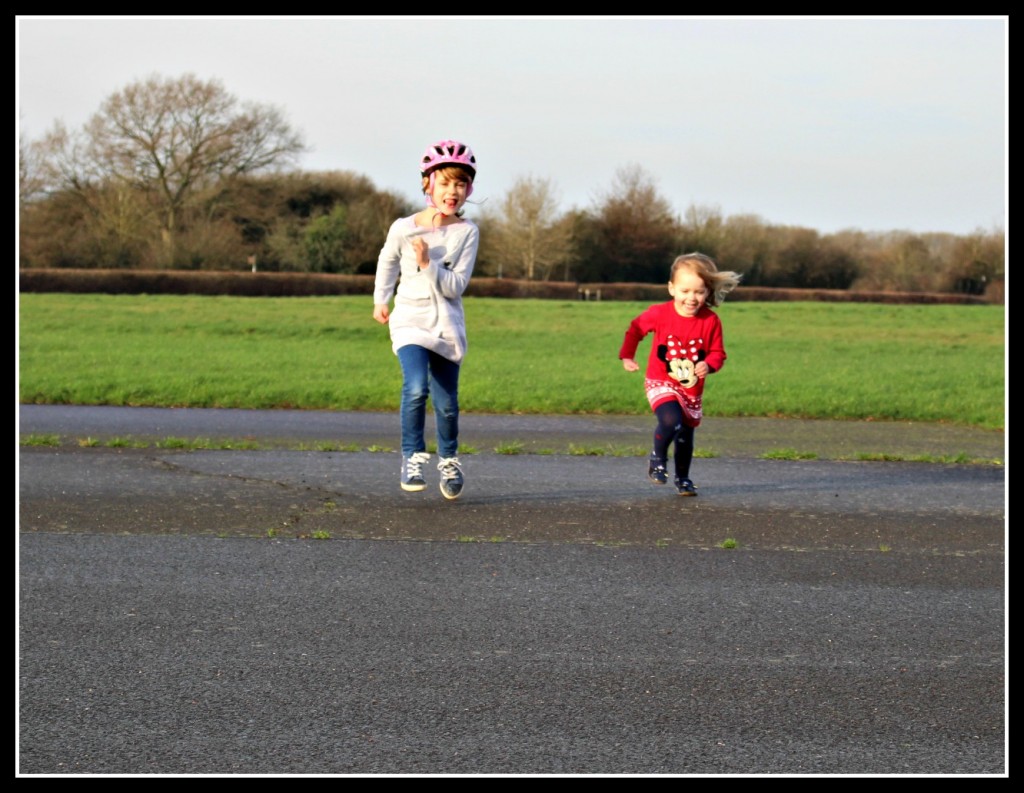 Big sister takes the lead early on…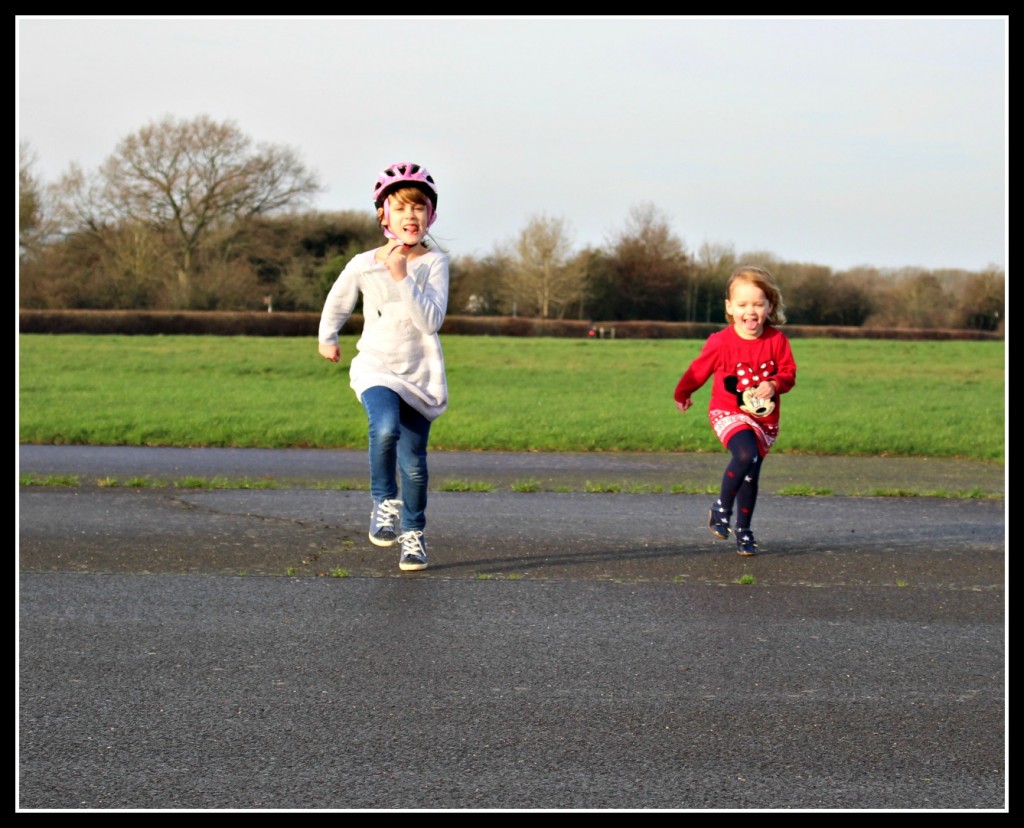 Both girls are happy, although Helen stays in the lead and goes on to win…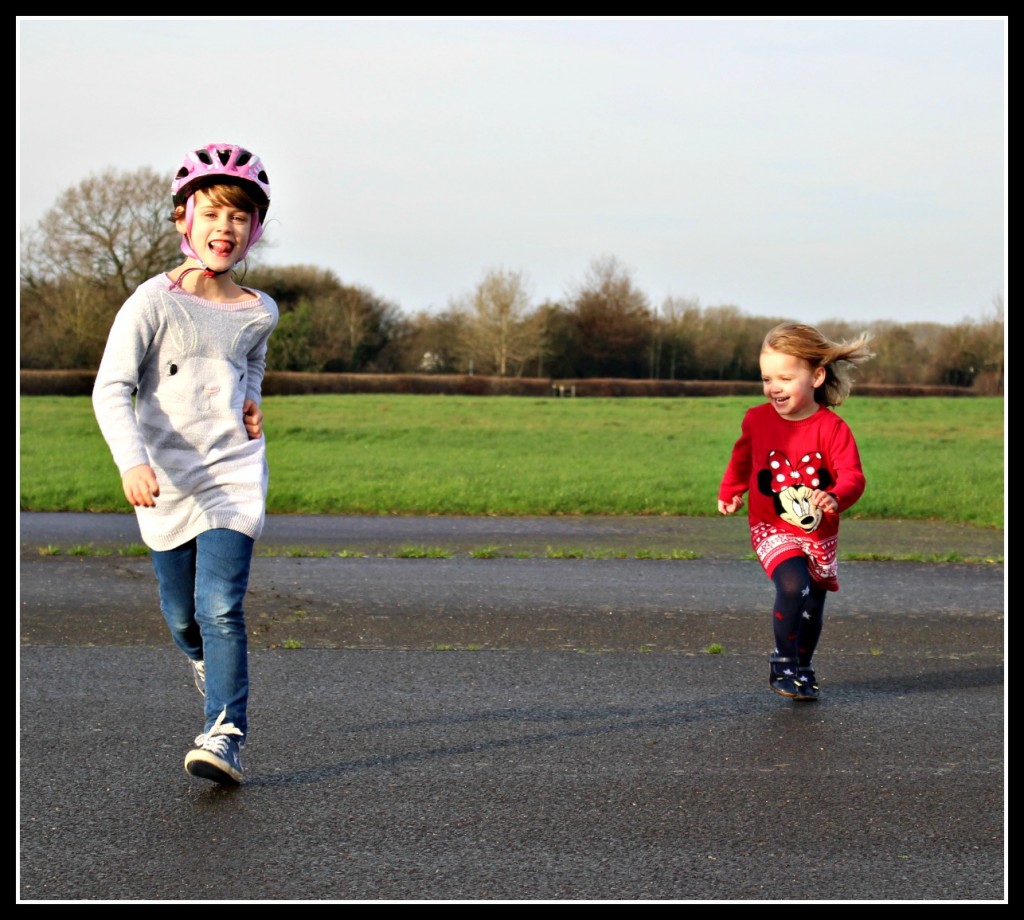 A hug at the end to celebrate a good, clean race.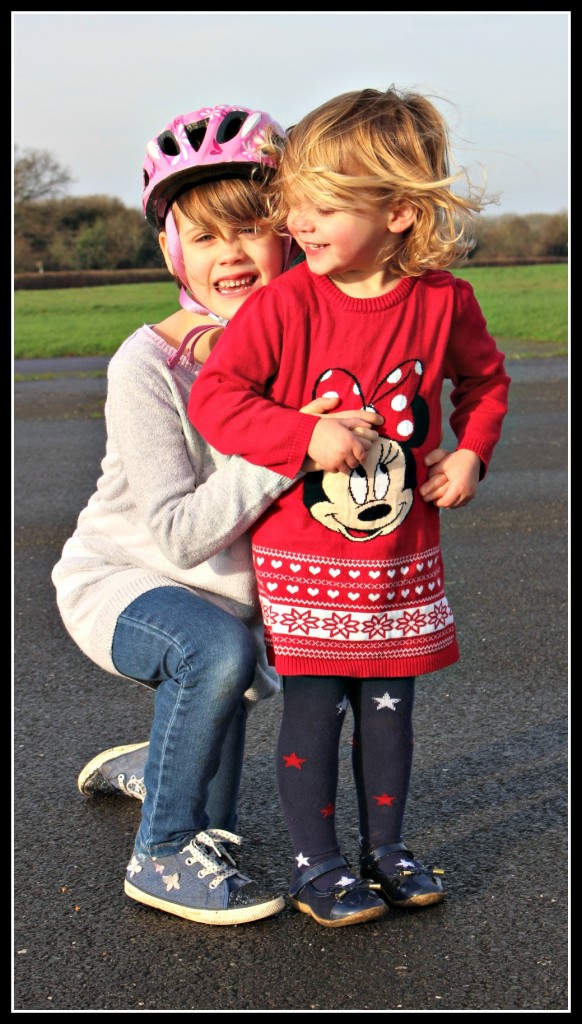 I've linked this post to #CountryKids linky hosted by the Coombe Mill blog. Do click on the badge below to see other examples of kids enjoying outdoor fun.
Interested in this blog post? Well have a read of these...