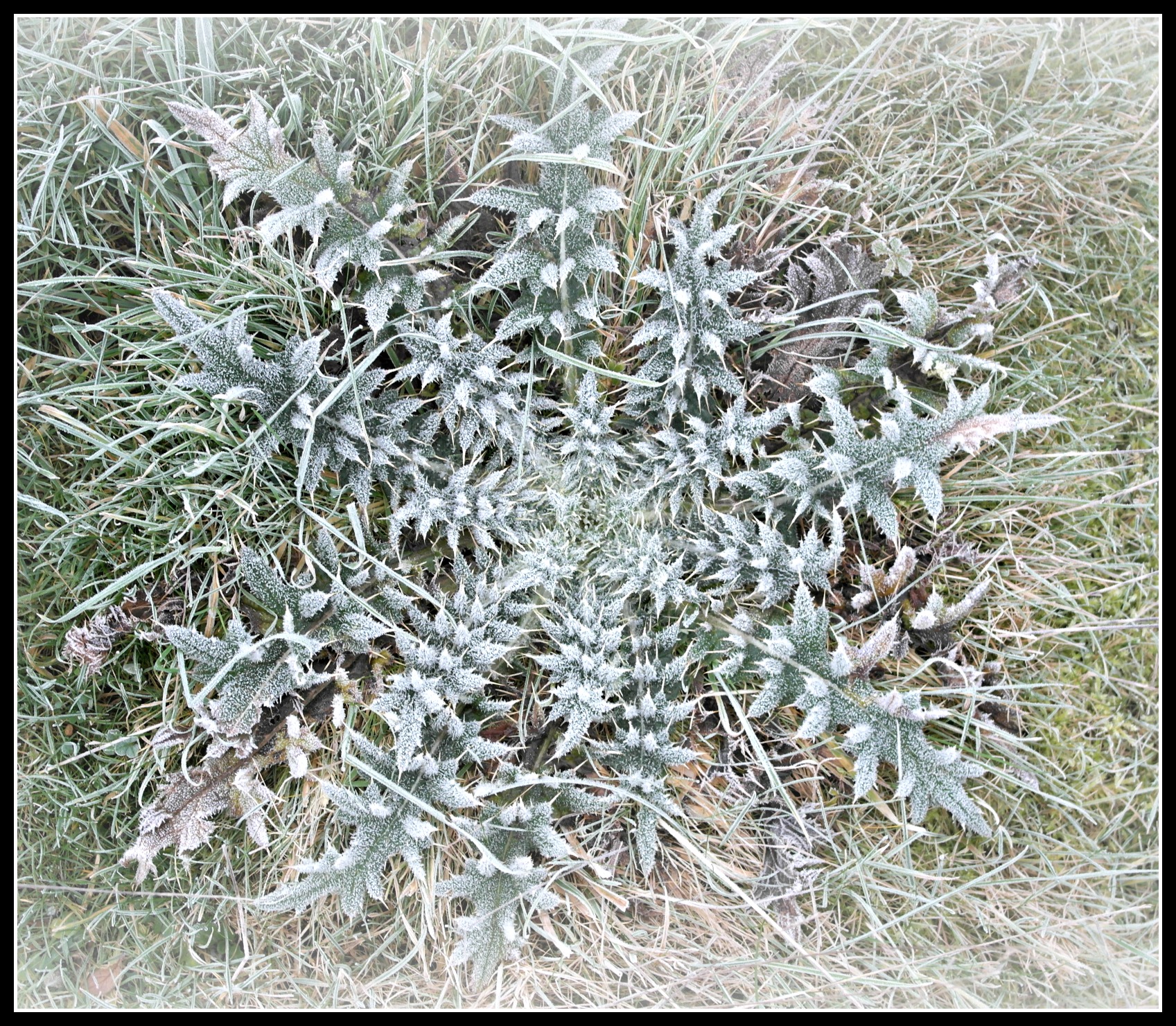 The image I intended to put on the blog today was of my daughter, Helen, in the local church Nativity play. No matter what I did with the picture, however, it just didn't look right. This was a shame as both my kids were involved and it warmed my heart to see them both dressed up with their friends, retelling the Christmas story (not to mention Mrs Adams who had a role as the North Star).
As this wasn't an option, I took a look at my memory cards to see what else I had. I found this image and was about to skip over it when Helen appeared at my shoulder.
"What's that?" she said, "It looks awesome."
Taking her statement as a ringing endorsement, I gave the picture a quick edit. As you can probably tell, it is of a frosty thistle. It's an old image. According the memory card it was taken in July 2012 (I don't remember the summer being so harsh!).
I remember taking the picture. We were on a family visit to my mother's farm and I got up early and went for a walk to see what I could find to photograph.
And now for the technical details. It was taken on my old Nikon bridge camera. ISO was 400, aperture f4, focal length 35mm and shutter speed 1/125sec.
I've linked the picture to the brilliant #MySundayPhoto linky hosted by the Photalife blog. Do click on the link to see great photography from other bloggers.
Interested in this blog post? Well have a read of these...