I don't know what it's like where you live, but we've had some glorious sunshine on the London / Surrey borers and temperatures have soared into double figures. The land is waking up after this long, grey winter and this was very apparent during a visit I made to Box Hill on Friday with Helen, Izzy and a friend of theirs.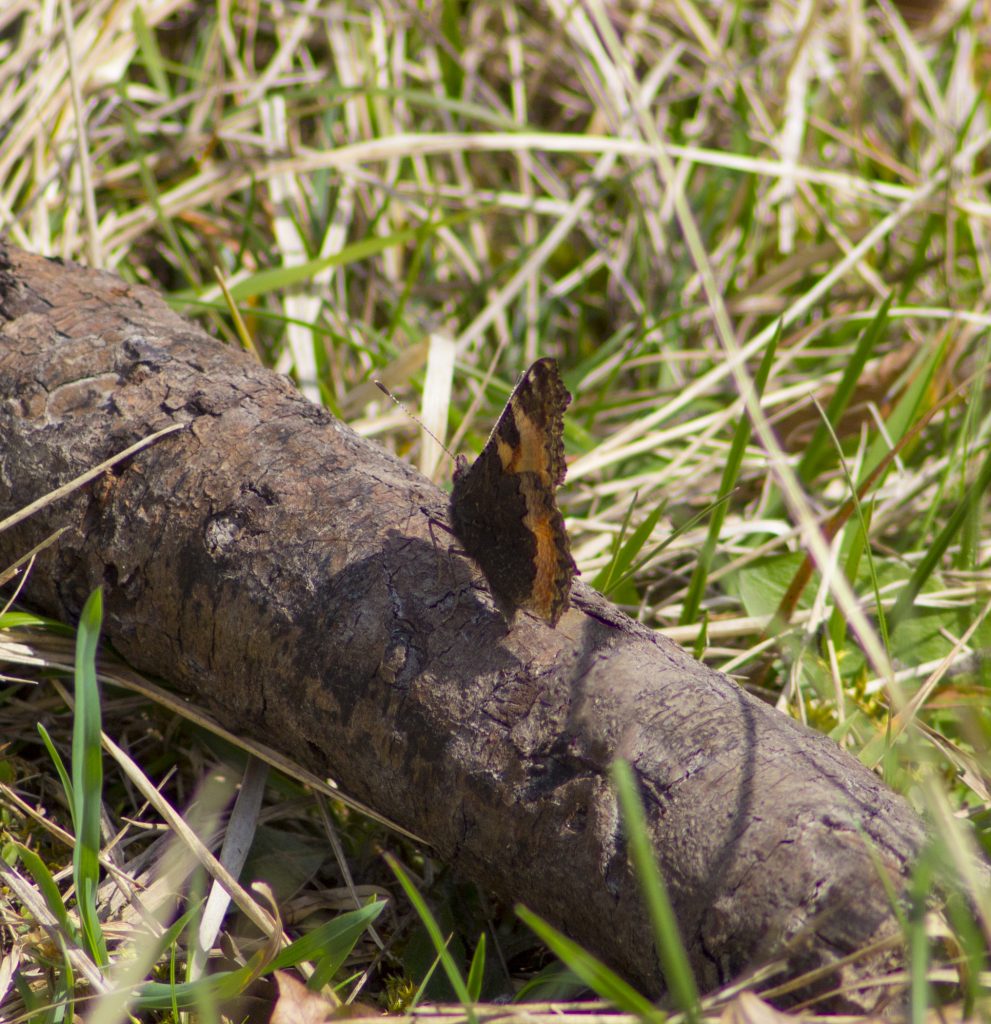 It was very noticeable that the seasons had turned. Colourful wild flowers had sprung to life, trees and hedges had buds growing on them and in the glorious sunlight, oh how I've missed the sun, you could see for miles and miles across Surrey.
Izzy and I spent time looking for butterflies. I was very surprised at how many were already present in the grassland on Box Hill, adding further colour to the landscape.
I took several pictures of this butterfly taking a rest on a stick. I even managed to get a few with its wings open, but they just didn't have the same level of detail.
Look closely at this picture and you'll see its legs and the stripes on the antennae. I wish I could have taken an image from the other side which would have been better lit but considering how difficult it is to photograph butterflies, I'm content!
See the #MySundayPhoto badge at the bottom of this blog post? If you enjoy photography, do click on that badge and you'll be redirected to the Photalife blog where you'll find loads of wonderful photography from other bloggers. Do pay it a visit if you have some time to spare.
Interested in this blog post? Well have a read of these...