The Coca-Cola London Eye is more than simply a tourist attraction. It's a well-established part of the London skyline and a fantastic piece of engineering. I have been on it a few times and love it, but would my children think the same way? There was only one way to find out.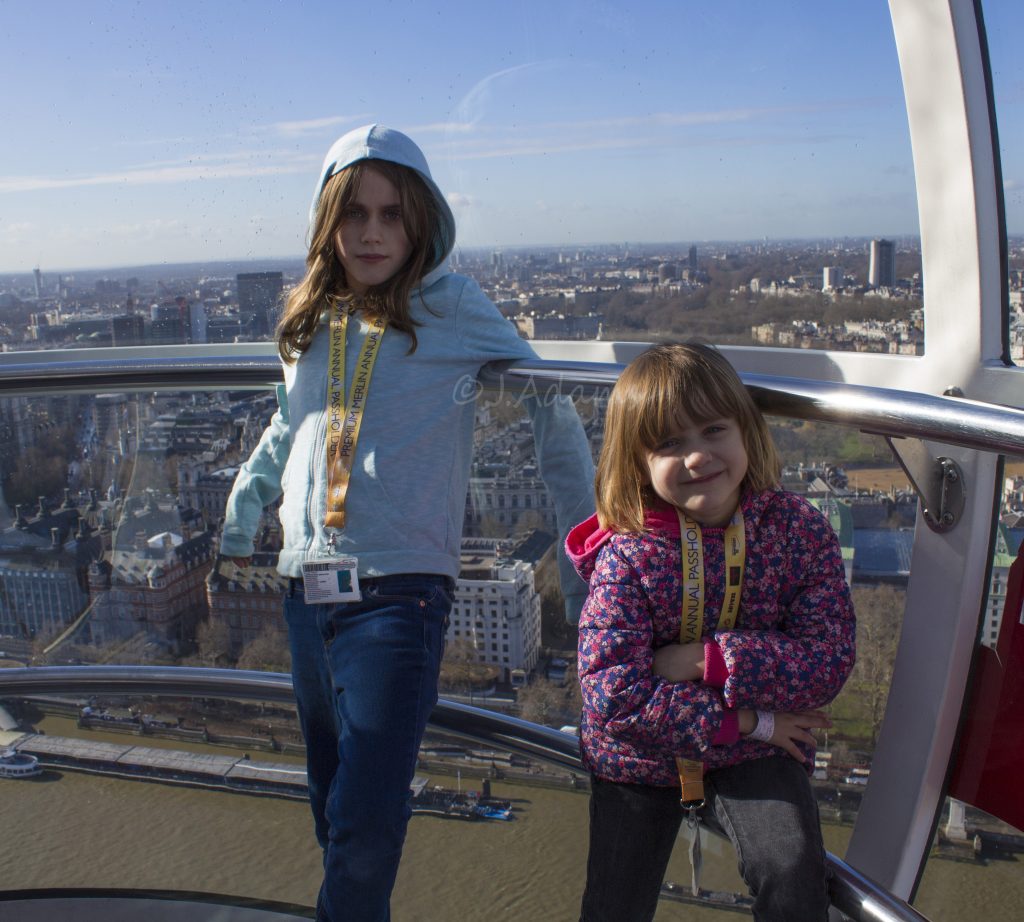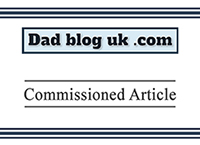 On what seemed like a sunny day, we left our home on the London / Surrey borders and made out way via train to London. Helen didn't want to bring a coat and the clouds were such a gorgeous blue I stupidly didn't insist upon it.
I came to regret this decision when we got to the London Eye and joined the line. As Merlin Annual Pass holders, we were able to join the priority queue.
Alas, being pass holders didn't protect us when the weather swiftly turned and there was a rain shower forcing me to hide Helen under my coat. If we hadn't had an Merlin Annual Passes, the wait would have been considerably longer and we'd all have been soaked.
Once on the London Eye, we were up and away. If you haven't been on the Eye before, you travel in large glass pods and a rotation takes about 30 minutes.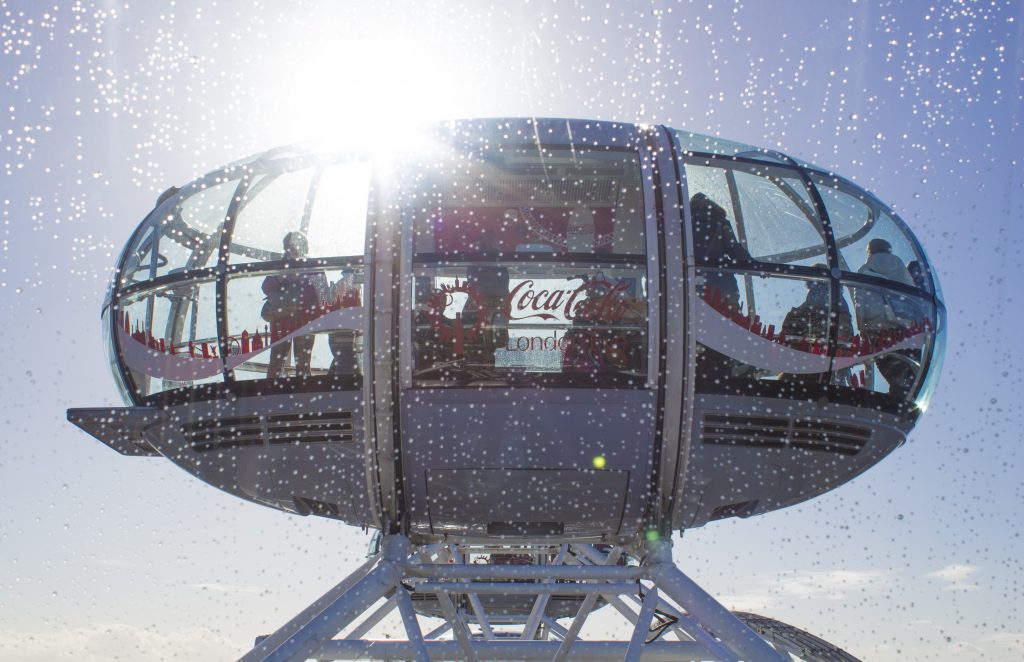 It provides amazing perspectives and photographic opportunities of London. Helen and Izzy are aged nine and five respectively. They were enthusiastic about going on the Eye, although I did wonder if it would provide enough entertainment to keeps youngsters in this age group entertained.
They were very happy when I pointed out the Houses of Parliament and the "office building where mummy works" and the Walkie Talkie. Ultimately, I think they liked being so high up and there were certainly children of a similar age in our pod.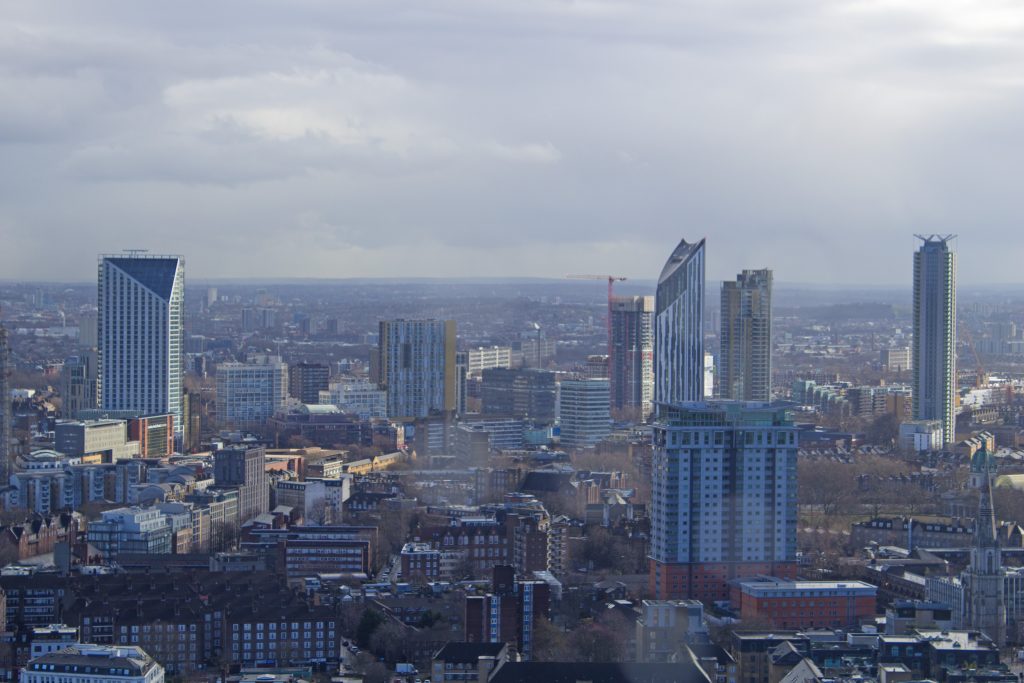 By the end of the journey, I think Izzy was more interested in sitting down and having a snack. Even so, if wasn't too long and they both enjoyed the experience.
To give the adult's perspective, I hadn't been on the London Eye for many years. It was astounding to see just how much construction work was taking place across the city and just how much the skyline has changed since my last journey.
Being something of a keen photographer, I took many, many photographs. The only thing that interrupted my photography was the fact it had been raining and there were still lots of raindrops on the exterior of the pod!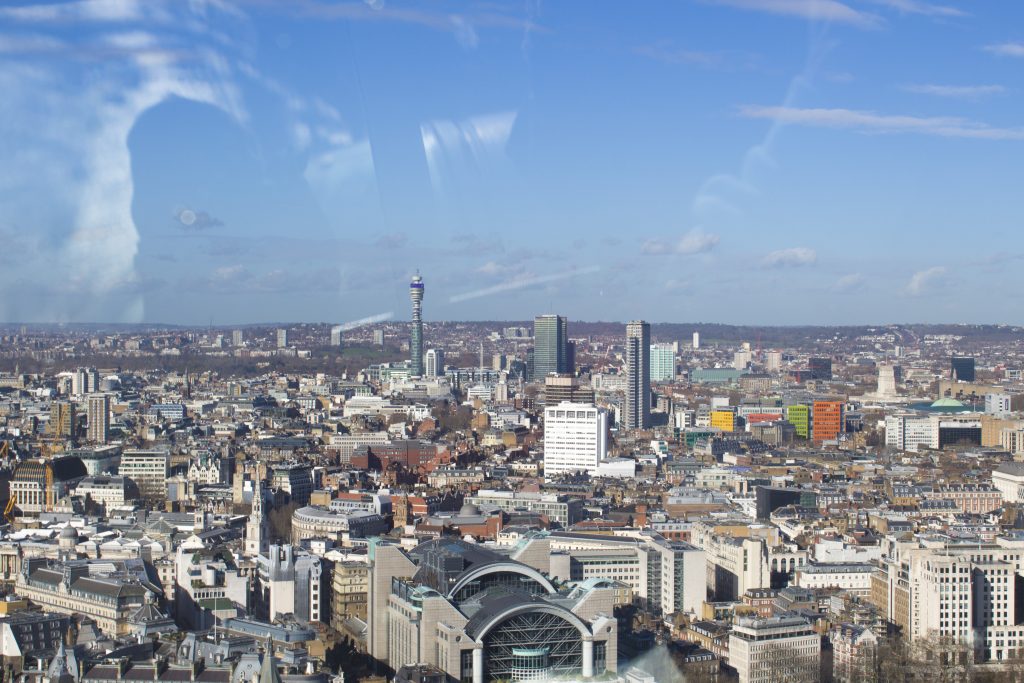 From the top of the London Eye, we had an amazing view of the clouds. We could see exactly where our rain shower had disappeared to and where all the blue sky was. This wasn't something you could see from ground level.
With all that said, a quick bit of background for you. For 2018, I am a Merlin Annual Pass ambassador. I've had the pleasure of visiting several Merlin attractions, including Madame Tussauds, Shrek's Adventure and LEGOLAND Windsor (write up coming soon).
The Coca-Cola London Eye definitely stands out. I think with the London Eye, Merlin knows it has impress an international market and it caters to an international clientele rather than UK-based families like many of its other operations.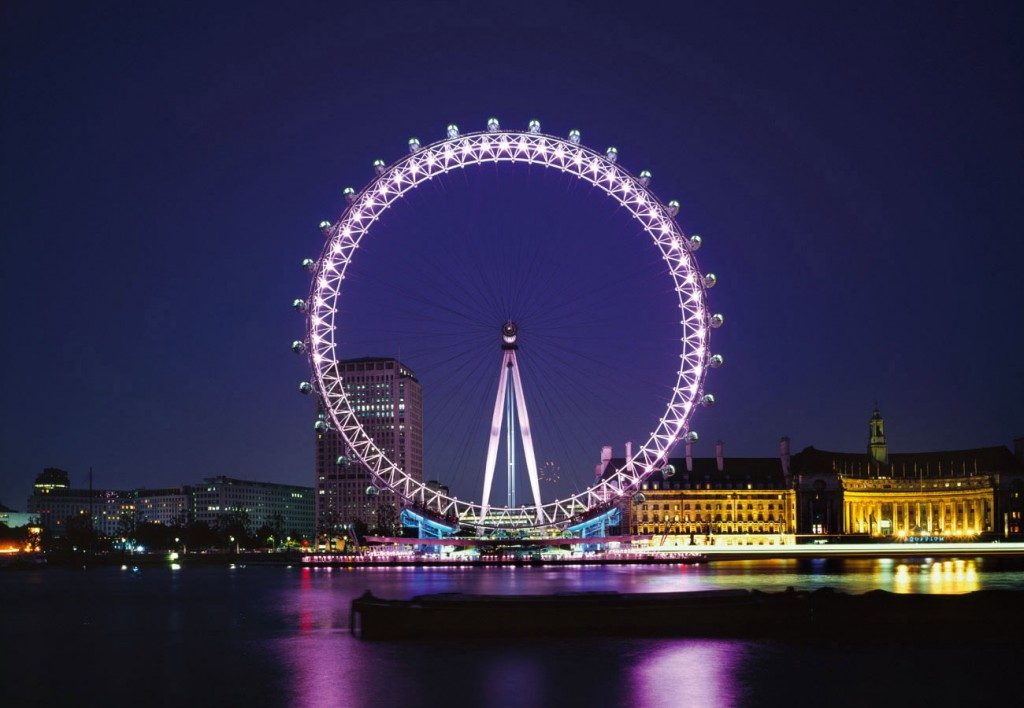 Getting back to our visit, Helen and Izzy enjoyed the experience and are keen to go back. Being a bit older, I think the experience did appeal a bit more to Helen, but there was certainly no whinging from her little sister.
I'm hoping Mrs Adams and I can go one evening and see London by night. Knowing London well, I think we'd have great fun pointing out the sights.
If you'd like to take a journey on the London Eye yourself, online ticket prices start at £24.95 per person and you are well advised to buy them in advance. You may, however, wish to explore the option of investing in a Merlin Annual Pass. Prices start at £139 per person and give you unlimited entry to a whole range of Merlin attractions including the Coca-Cola London Eye, Alton Towers, Warwick Castle and so on. You'll find further information online.
Disclosure: For 2018 I am working with Merlin Annual Pass as a blogging ambassador and have been provided with a Merlin Annual Pass. Thoughts and opinions are entirely my own.
Interested in this blog post? Well have a read of these...