Autumn has arrived and winter, and dreadful weather, is not far behind. I've already had to tackle a couple of school runs in heavy rain and at some point I'll inevitably have to do it in sleet and maybe even snow (while trying to keep two hyper-excited children under control).
The linens and light cotton garments I have been wearing over recent months have now gone into hibernation and I've been looking at more practical wear. One such item I've adopted has been the Men's Crag 3 in 1 jacket from Sprayway.
Where better to take some photos of the jacket than in some nearby woods? The only awkward thing was bumping into a mum I recognised from school who was walking her dog. Armed with my camera and tripod, she thought I was photographing birds. Rather sheepishly, I had to explain what I was really up to but, hey, that's life as a blogger!
Back to the Spraway jacket. I could tell it was time for me to get a new, practical winter coat. The old one I was relying on excelled at keeping the rain away, but had developed a hole in the pocket so coins were frequently escaping into the lining and were jangling around my waist. When I put it on a couple of weeks ago, the coins had worked their way through the lining and were rattling around my wrist. This was a sign it was time to replace it!
So what's so special about this Sprayway jacket? Firstly, I like the look of it. I think it mixes practical and stylish. Okay, so I wouldn't wear it to a wedding reception or expensive bar, but for day to day wear it does stand out.
Secondly, the coat has a fleece lining that is detachable. The photo below shows the fleece being worn on its own.
Third, the attention to detail is very high. What really impressed me was the zips. All of the zips have a special rubber seal so rain water cannot leak through them. It's also made from a waterproof and windproof material, although it is breathable so moisture can escape.
As regards pockets, it has two zip-up pockets on either side and a further two internal pockets if the fleece in in place. As you would expect, it boasts drawstrings so you can tighten up the hood and waist.
While in my possession, I have given this jacket a thorough testing. I have worn it in good and bad weather. When I say bad weather, I mean very heavy rain storms and also on cold mornings. It has performed very well in all conditions.
Just a word of advice. If it is a warm day or the temperature is passable, unzip the fleece. With the fleece in place you will get hot very quickly. One final thing, the fabric does crease reasonably easily. That said, if you hang it up, the creases drop out very quickly. To me, this wasn't a problem. It's a practical coat meant for hard outdoors wear. It's going to get wet and probably muddy so who cares for the odd creases?
This particular item costs £120 and is part of Blacks' aumtumn / winter menswear range. You can see the rest of the Sprayway range (plus items from other labels) by following this link. You can also follow the hashtags #therainreturns and #lifeoutdoors on Twitter and Instagram.
I'll confess that Blacks isn't a store I would venture into to buy this kind of item. This jacket, however, has impressed me so I may consider it in future.
Disclosure; I was provided with a Spraway 3 in 1 Crag men's jacket for review purposes. Thoughts and opinions entirely my own.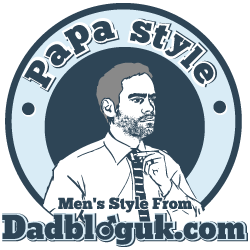 Interested in this blog post? Well have a read of these...