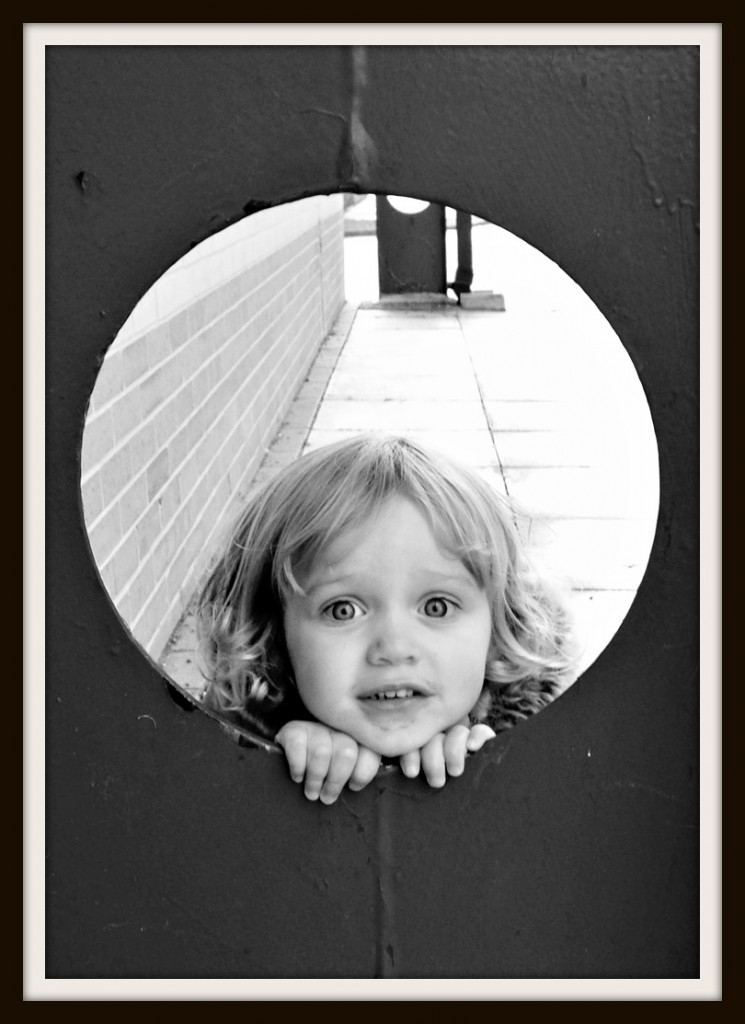 I'm coming to the conclusion that Toddler Adams is very photogenic. Yes, I am biased. As her father I think I'm allowed to be!
This was a very quick snap taken with my phone. Elizabeth and I were walking along a footpath that was flanked by steel girders with circular patterns punched out of them. Elizabeth stuck her head through the middle and struck this pose. It seemed to frame her face very well.
I think it works well in black and white. What do you think?
As I say, it was a quick snap taken with my phone. Aside from converting it to black and white there wasn't much thought to it but, for you details hounds, here they are; aperture was f2.4, shutter speed 1/60, focal length 4mm and ISO 64.
I've added this pic to one of my favourite linkies, #MySundayPhoto, which is hosted by the Onedad3girls blog. Click on the link below for more.
Interested in this blog post? Well have a read of these...