A little while ago I received a slightly cryptic email. Would I be interested in interviewing the Wales Rugby captain Alun Wyn Jones? Only thing is, there was a small catch. Alun Wyn wanted to talk about fatherhood and balancing this with being a professional sportsman, not rugby.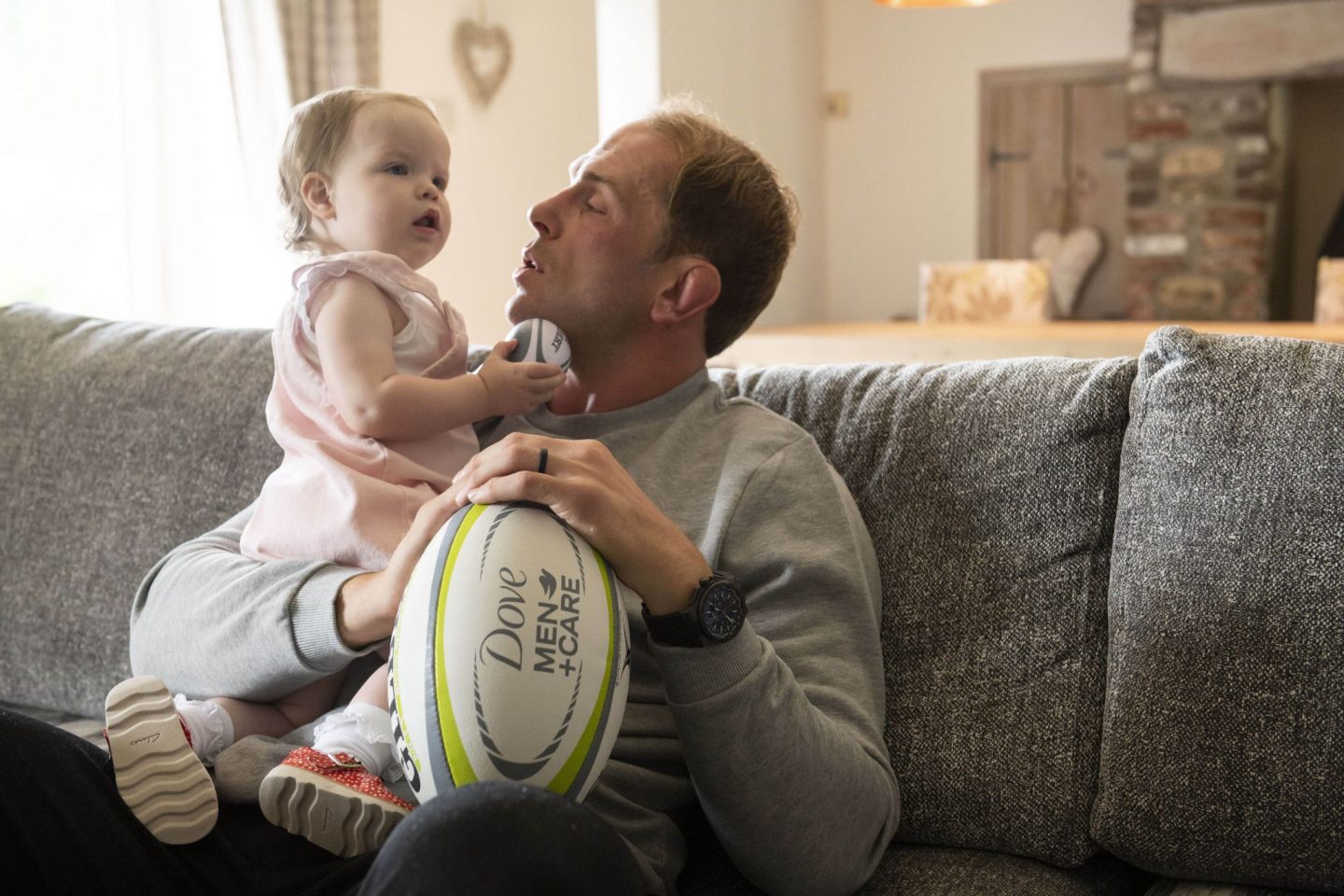 In truth, this just made the idea more appealing. I've long said there are not enough positive, male role models talking about the stresses and strains of fatherhood. If someone of Alun Wyn Jones's stature was prepared to speak publicly about being a dad, then I wanted to get his take on it.
Alun Wyn is a dad of two young daughters, Mali and Efa. He is married to Dr Anwen Jones, a welsh language (medium) physiology and health lecturer at Cardiff Metropolitan University.
We had quite a lengthy discussion in which Alun Wyn, who was speaking in his role as a Dove Men+Care ambassador, made clear how important Welsh identity is to him and his family. He also made clear that playing at international level meant he spends time away from home and often relies on tech to keep in touch with what's happening at home. Interestingly, this echoed comments made by former England Rugby 7s player James Rodwell, who I also spoke to recently.
At the time of writing Alun Wyn, who plays for Swansea-based Ospreys, had been capped 124 times. As rugby fans will know, Wales is the team to watch after they beat England in a World Cup warm-up at the weekend, ranking them at No1 in the world and knocking New Zealand off the top spot.
This interview, however, wasn't to discuss rugby. It was to talk about other things and I got the discussion underway going with a simple question about Alun Wyn's family.

Could you just introduce yourself and your family, if that's okay, please?
I'm Alun Wyn Jones and we're the Jones family, myself and my wife Anwen. Mali, our eldest, is actually four and Efa is 16 months.
Okay, and what have you been doing with Dove Men+Care today?
Just a bit of filming with the family because, Dove is now a well-established brand for a while. It's been linked with Wales rugby for, I think, seven or eight years now.
Over the years Dove Men+Care has made a significant emphasis on the care side of things and the family aspect of things, particularly with rugby. It's such a male, testosterone, boy sport, you forget that behind that veneer, they're fathers and husbands, themselves. You know, you need a product representing them and their families.
Is that care link quite important to you? I think a lot of sports personalities are talking more about their mental health and that type of thing?
Yes, obviously, the mental health side of things is very in vogue and I think, purely from a professional career, your element of care can be the selfishness to get where you want to be in sport.
I think that's probably exaggerated when you're younger but as you get a bit older, you get more experience. You get a bit more mature. Particularly, when you put some kids into the frame, you realise the bigger picture, as it were, and you want to care about yourself and care about the impact you have on others and especially family.
Yes, and I guess being a high-profile sportsperson such as yourself, you're in a good position to get that message across to the sports fans and so on.
I think, you know, with blogs, social media, Facebook, Twitter, Instagram, it's easy to be quite superficial. You can see a photo and like it.
There's an opportunity for people like me to keep it old school, break that down and actually say what stuff means. To say what caring means. I think that's an important thing.
You've touched on something that I was keen to ask about. I noticed a newspaper report where you were quoted shortly after becoming a dad. You said it changed you and that now you had a family and a wife to think about, you were enjoying life a bit more.
I remember very, vaguely remember that conversation and newspaper report. Everyone says, 'Oh, they're not young for long.' Before you know it, you realise what they mean, if that makes sense. Two years down the line, they're three going on 20. You realise that pretty quickly. Like you say, it is important to make the most of it and, yes, fatherhood definitely softened me.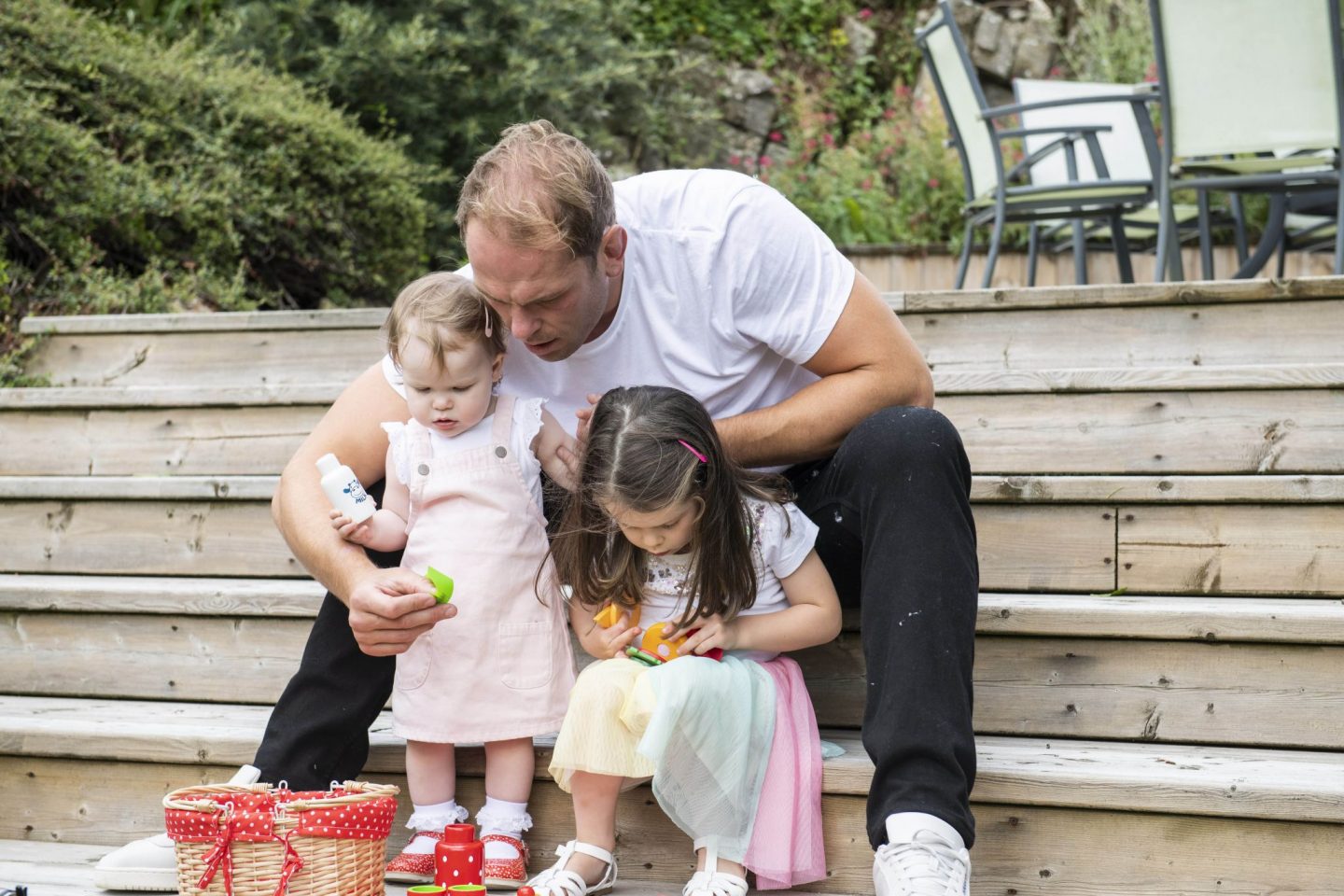 Yes, and it's interesting, actually, because when I read that newspaper article it reminded me of something a guy I know who's in the army said. He has lower ranking soldiers under his command and he said he said it made quite a big difference when they become parents. Anyway, moving on, you've touched on something else I was going to ask. During the season, I assume you must be travelling a huge amount. Does it have quite a big impact on family life?
Yes, we're lucky if we get a lot of home games, obviously. It's not too bad when that happens and it's just travelling to and from the game.
We try to plan as much as we can but it's fixture changes that can be difficult. When I do get time off I try to make the most of it, particularly with international camp.
It's a funny one because we're only based in Cardiff, but it's far enough away to be difficult to get back. You know, it's 45 minutes on a good run, which is nothing, but if you're stuck in traffic, it can mean I'm going to spend more time in the car than I am with the kids, anyway, and then, you know, it's a trade-off but, you know, fortunate, again, with technology and things like Face Time, it's better than nothing, you know.
It's interesting, you've said that because I spoke to James Rodwell, the former England Rugby Sevens player, a while back. He said when he is travelling, it is WhatsApp and FaceTime that keep him grounded. He said it's the one way he can keep in touch with the kids because he can do their bedtime stories and they can send each other photos. Is that what you do?
Yes, yes, same. That's what I do. My wife will send me a photo and share the stream, with grandparents or aunt and uncle. It comes to accessibility and it is important when you're potentially on the other side of the world, you know, perhaps with time zone differences, which is another factor.
Also, we know when we're coming back and that we are coming back when. There are a lot of people who are away for a lot longer doing a lot less interesting jobs. I can't be too unhappy with the situation.
Your life must be a bit more relaxed and they must see a bit more of you at this time of year?
Yes, although it's probably going to ramp up towards the end of August.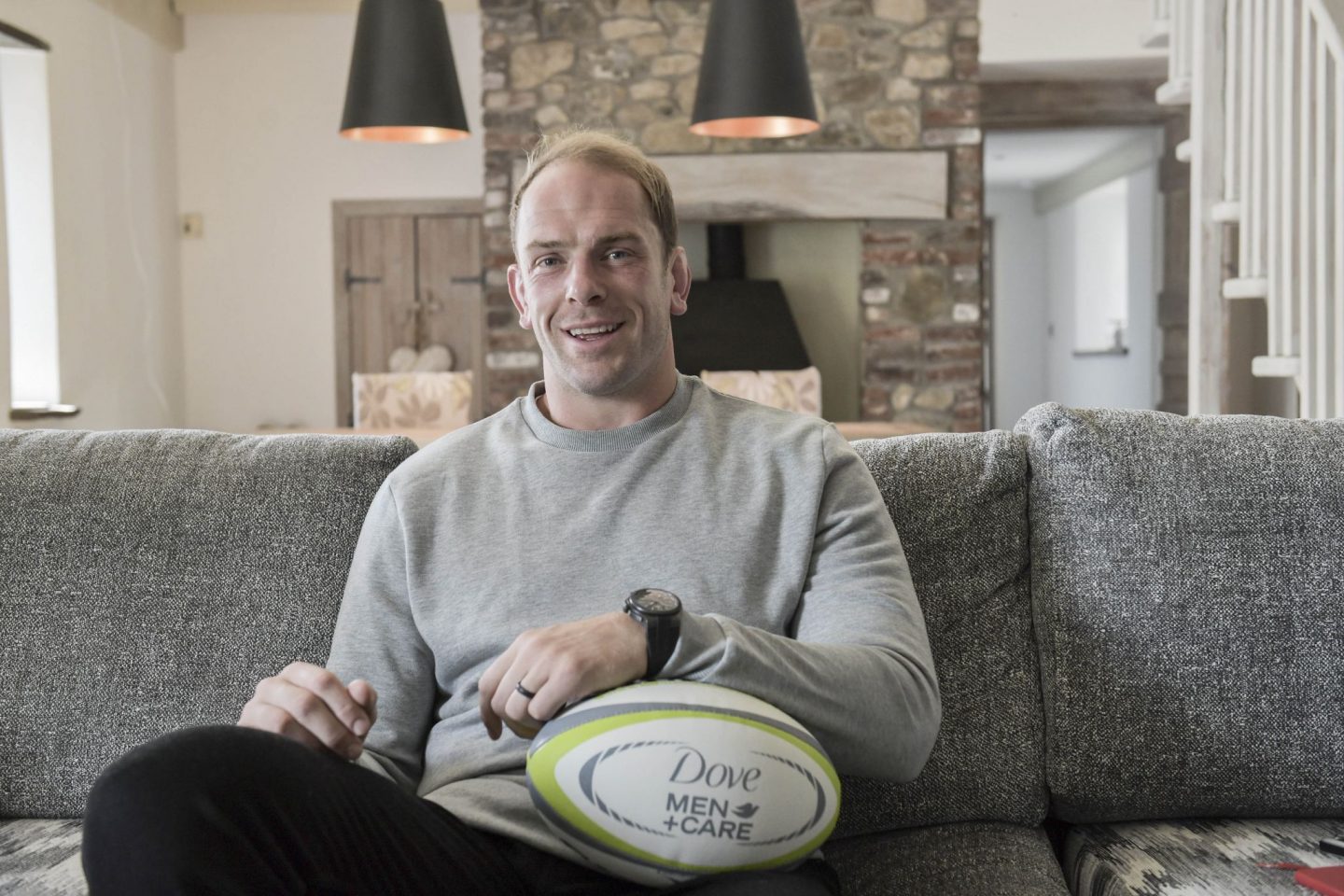 I know your wife, Anwen is a well-respected academic and you have also have a high profile career. How do you manage to strike that balance between the two of you?
Well, I think we're quite similar because she was a decent athlete herself. Well, more than a decent athlete in her university days. So, she has the commitment that's required. There is obviously that dynamic that comes into it but she's done a PhD and a doctorate.
If I'm not there, I'm not part of the schedule so I don't know the routine. So, there's a bit of fast learning to be done on my part but when I come back from international games. She's very understanding and I just try not to get in the way too much and I help as much as I can when I come back.
I will make the most of what days we do have, even if it's something as simple as going somewhere for food or going to a park. You know, it doesn't have to be bells and whistles and glamorous. It's just simply spending quality time together.
Is that, sort of, what quality time generally involves? It's the park or something like that?
Yes, it's easier to keep it simple and just get out and about rather than trying to do anything too much. The thing is that, you know, it can be daunting to do too much. It can be detrimental the following day because you do have to keep one eye on the performance side of things.
I'm just going to jump into a completely different subject now. Women's sport, I think, is getting a lot of attention at the minute. Can you see your daughters going into rugby? Would you encourage them?
Do you know what? I would encourage them to go into any sport. Try anything once and, whatever they like, pursue that. I wouldn't rule out rugby but I probably wouldn't actively encourage them to take up a particular sport or anything.
There's such a vast range of opportunities for kids these days. They can, you know, try anything once, see what they like and go from there. I think there's also the perception that people could see I pushed her into rugby because I played rugby. So, you know, I wouldn't discourage her from playing it if she enjoyed it but, ultimately, they can try everything once and then, whatever she enjoys the most, she can pursue to her heart's content.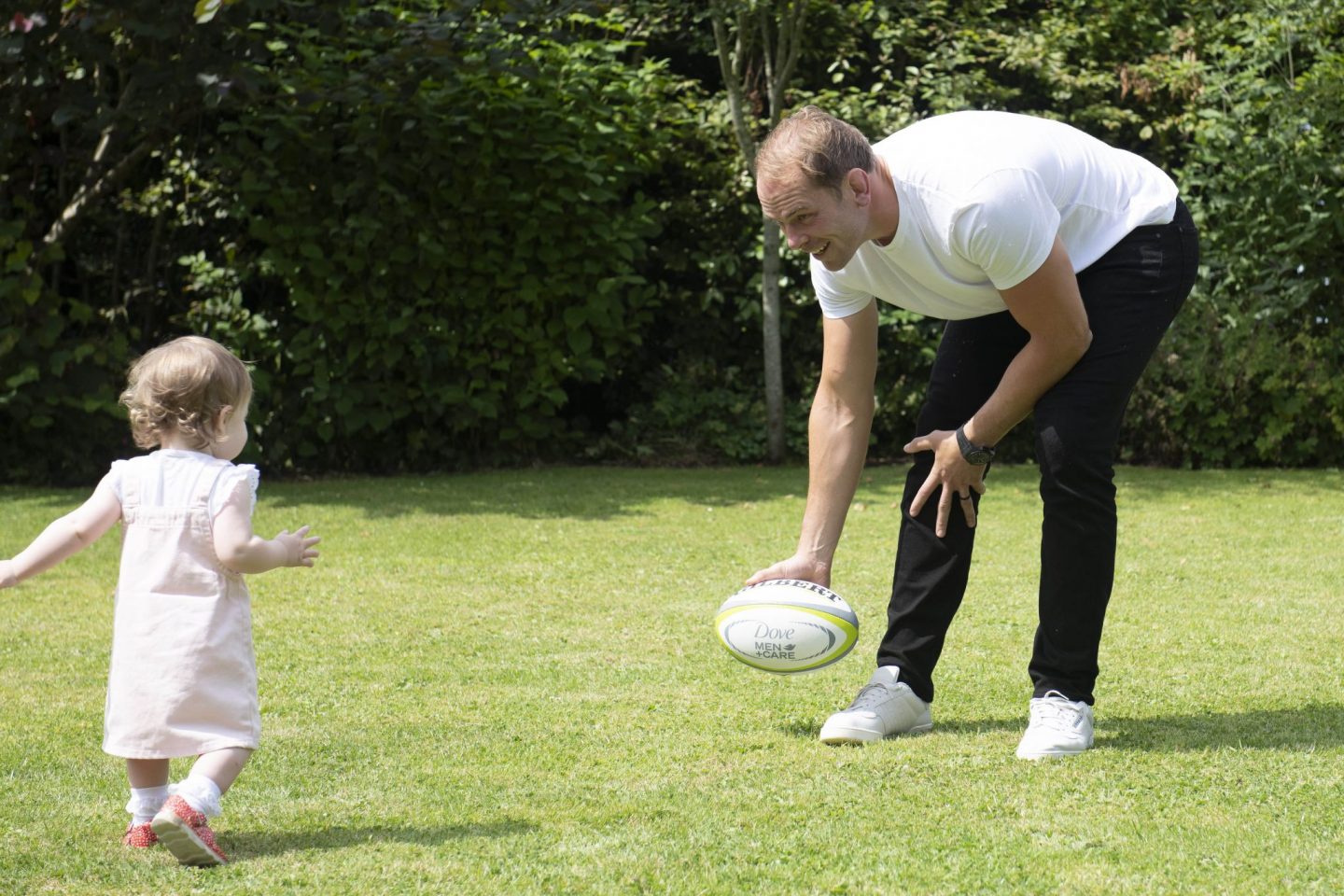 What message would you give to parents, you know, who have got a child who's shown an interest in a sport or if they want to get their kid interested in a sport, what would you say to them?
You know, I play rugby. I always get asked how did you get into it or how can they try to get better or whatever. Well, it's not actually like that because you have to enjoy it because, unless you're enjoying it, you're not going to go very far anyway.
I saw a great thing before about, I think the Australian Institute of Sport, about young swimmers. You never get world champions at under nines or under tens, you know. There'll probably be someone who will say you can't but you can't. There's no under ten world champion.
I just think it's ultimately down to enjoyment and that comes back to the answer of the previous question. Children can try everything once and, if they enjoy it, then pursue and, if they're not enjoying it, then let them try something else because, if they don't enjoy it, they're not going to be happy and you're not going to be happy watching them struggle.
The other one is don't forget your education. You could get a bit older or something happens and if you've put put all your eggs in one basket and, sport can chew you up and spit you out. Education is a bit of a classic but it's still, evidently, important.
It only takes an injury, doesn't it?
Well, this is the thing.
Just the one further thing I was going to ask about. Purely out of interest, are you are a Welsh speaker? You must be.
I'm not. My wife is. I know, with a name like Alun Wyn Jones, I should be.
So, are the kids being brought up bilingual?
Yes. Well, my wife's first language is Welsh and she talks to them in Welsh. Marie and Efa will speak fluently. They already speak very well.
I think it's a big question of identity because, you know, a Maori child in New Zealand and an Aboriginal child in Australia will know their language.
We're in Wales and it's wonderful that their languages are being preserved and, yet, we have our own language on our doorstep. There is a lot of Welsh speaking in West Wales, but my children will grew up knowing both. So, I'll hopefully try and keep it up as well.
I fully understand that but it's not a question of use. It's a question of identity, which I think is more important than the practical application because you can speak English everywhere and anywhere, you know what I mean? So, again, that's just me.
Welsh identity is clearly very important to you. I mean, it has to be, doesn't it?
Yes, I think I think it's having children. I think I want them to be able to do what I couldn't do. I can speak broken Welsh with some words and stuff but I want them to be capable of holding a conversation in Welsh. I think it's vitally important. So, you know, even if they move away from Wales when they get older, they'll still have, like I say, that identity in Wales with the language.
Alun Wyn Jones is a Dove Men+Care ambassador and father of Mali and Efa. For more rugby and fatherhood stories, follow @DovemenUK Twitter or @Dovemen Instagram.
Interested in this blog post? Well have a read of these...