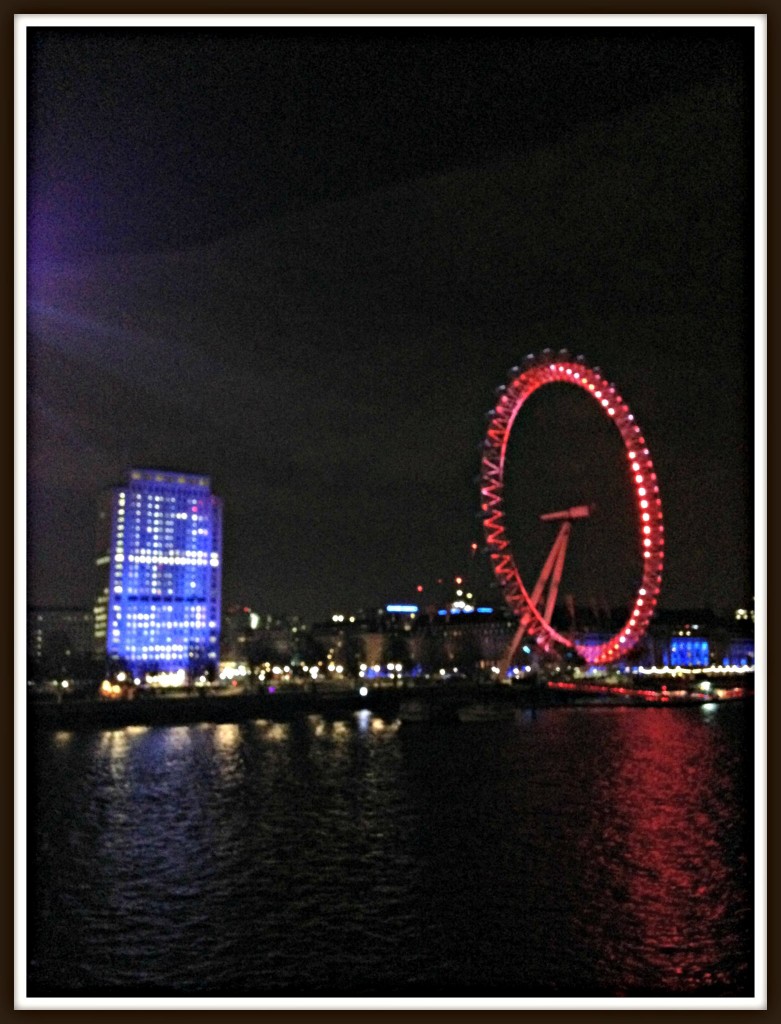 The other day I was having one of those sessions where you go through your phone clearing old images. I found this one, which was taken on one of the Queen's Golden Jubilee Footbridges in Central London. It was taken on the same night I took this picture.
I couldn't leave this shot languishing on my phone. Even though it's not perfect, I wanted to share it with the world.
I just love the contrasting blue of the Shell building and the red of the London Eye. I think it works well with the street light flaring in from the left hand side.
Strictly speaking I don't live in London, but it is on my doorstep. I always try and take my camera with me when I go because it is so photogenic.
Do you have a favourite place you like to photograph? Maybe you have a favourite part of London you like to photograph? Please leave a comment below and tell me where it is.
Interested in this blog post? Well have a read of these...