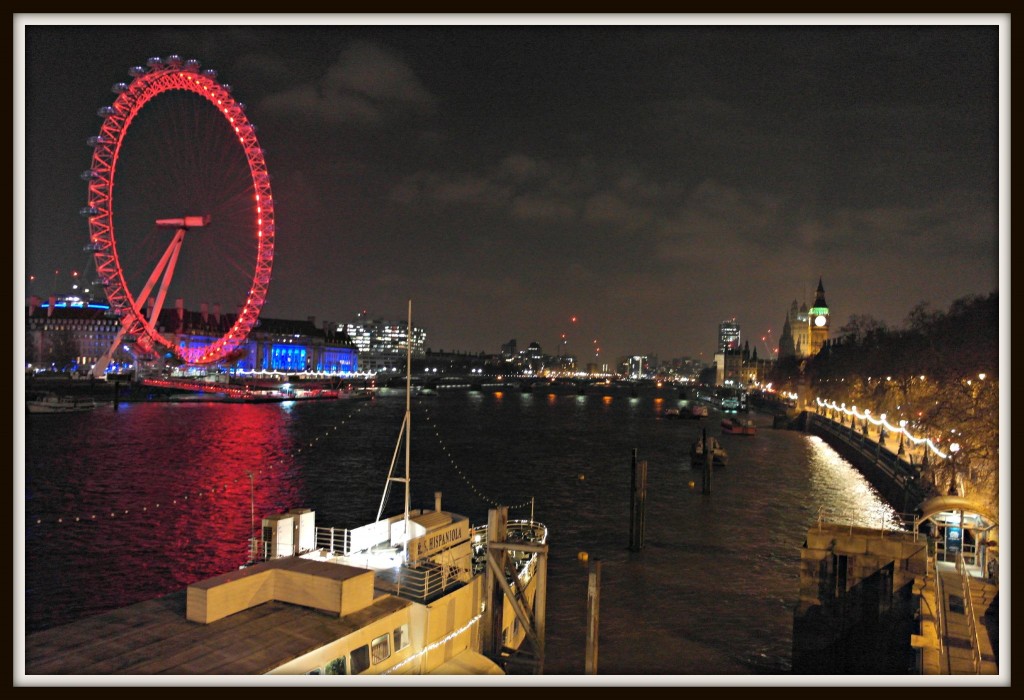 A couple of nights ago I was out in London at an event organised by credit scoring company Experian. I took a slight detour on the way home so that I could go up onto Hungerford Bridge and take some images of Embankment.
I like this picture because of the colour of the London Eye and the fact Big Ben is in the background. I'm a bit annoyed the boat in the centre is quite so prominent, although I guess there's an argument it adds to the picture.
I haven't added technical details to my photos for a few weeks, so allow me to break this trend. The shutter speed was 1/8, aperture was set at f3.5 and ISO 1600. I didn't use any filters and editing was minimal.
You can expect a write up of the Experian event on the blog in the next few days. It was a small gathering designed to shine a light on how credit scoring works and I was delighted to meet Jaime from The Oliver's Madhouse blog and Sally of Who's the mummy and Tots 100.
As per usual, I've linked this up to the #MySundayPhoto linky. Click on the badge below to explore the linky yourself.
Interested in this blog post? Well have a read of these...