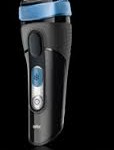 As part of Braun's #FathersDayDreams campaign, I've been given the challenge of reviewing a Braun CoolTec CT2s shaver. I'll come on to say some more about the campaign in a moment, but first of all, I shall get on with the business of reviewing the CoolTec.
Braun claims the CoolTec is the first shaver to boast "active cooling technology". In other words, it contains an element that cools the face as you shave and this should reduce soreness and irritation.
The CoolTec is a cordless razor that has to sit in a cradle to charge. It takes 45 minutes to charge fully, but five minutes in the cradle should give you enough power to complete one shave.
The razor boasts three blades. These catch hairs of different lengths growing in different directions. It's a versatile product that can be used for dry shaving or wet shaving and may even be taken into the shower, although wet shaving can apparently have an impact on the cooling element (see below).
I found the razor to work very well. It certainly does a better job than the (little used!) electric razor I presently own that's made by a Braun rival. It gave me a close shave and didn't leave me with a sore face or any irritation. As with most electric shavers, there is also a sideburn trimmer. There's not a huge amount to say about this, other than I found the trimmer to work perfectly.
Needless to say, Braun makes a lot of fuss about the cooling element. I have struggled to find any official Braun literature explaining how it works. I did, however, find a review website that explained it works like a heat exchanger. Apparently it draws heat both from the shaver itself and from your face. This is then converted it into energy that cools the element on the razor.
It's not like having an ice cube on your face, but it is a pleasant sensation. I can't really say too much about whether it reduces irritation to the skin as I'm fortunate not to suffer from this too badly. Needless to say, if you are wet shaving, or use your shaver in the shower, it will have an impact on the effectiveness of the CoolTec element.
I did notice a couple of small things. There are several razors in the CooTec range and for some reason this particular model is sold without a travel pouch or guard to protect the blades. Bearing in mind the product's price, I found this a little odd. It also doesn't come with a cleaning cartridge like other CoolTec razors.
On that last point, even though there isn't a cleaning cartridge, the razor is very easy to clean. The top of the razor comes off and you can simply rinse this and the main body under a running tap. This seemed to achieve perfectly good results, even if the razor had been shaving very long hair.
This particular model usually retails for around £200 but right now there seem to be some very good deals with a number of retailers selling it at half that price. You'll find the CoolTec CT2s at Boots, Tesco Direct and Amazon, to name a few stockists.
So what is the #Father'sDayDreams campaign all about? Braun is looking to make your dad's dream come true. All you have to do is record and upload a Father's Day message to YouTube. You need to explain why your dad is a true champion and what your dad's dream is e.g. a track day at Silverstone, a family holiday to Paris, that type of thing.
By doing so, you will be entered into a draw with the chance of making your dad's dream experience come true, courtesy of Braun. When uploading your video, make sure you use the hashtag #FathersDayDreams and #Braun. Good luck to all who take part.
Competition terms and conditions can be found here.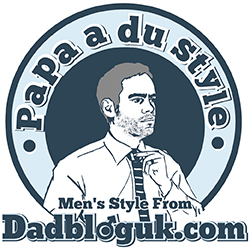 Interested in this blog post? Well have a read of these...