Chaos descended upon this household yesterday morning. The reason: Bunchems.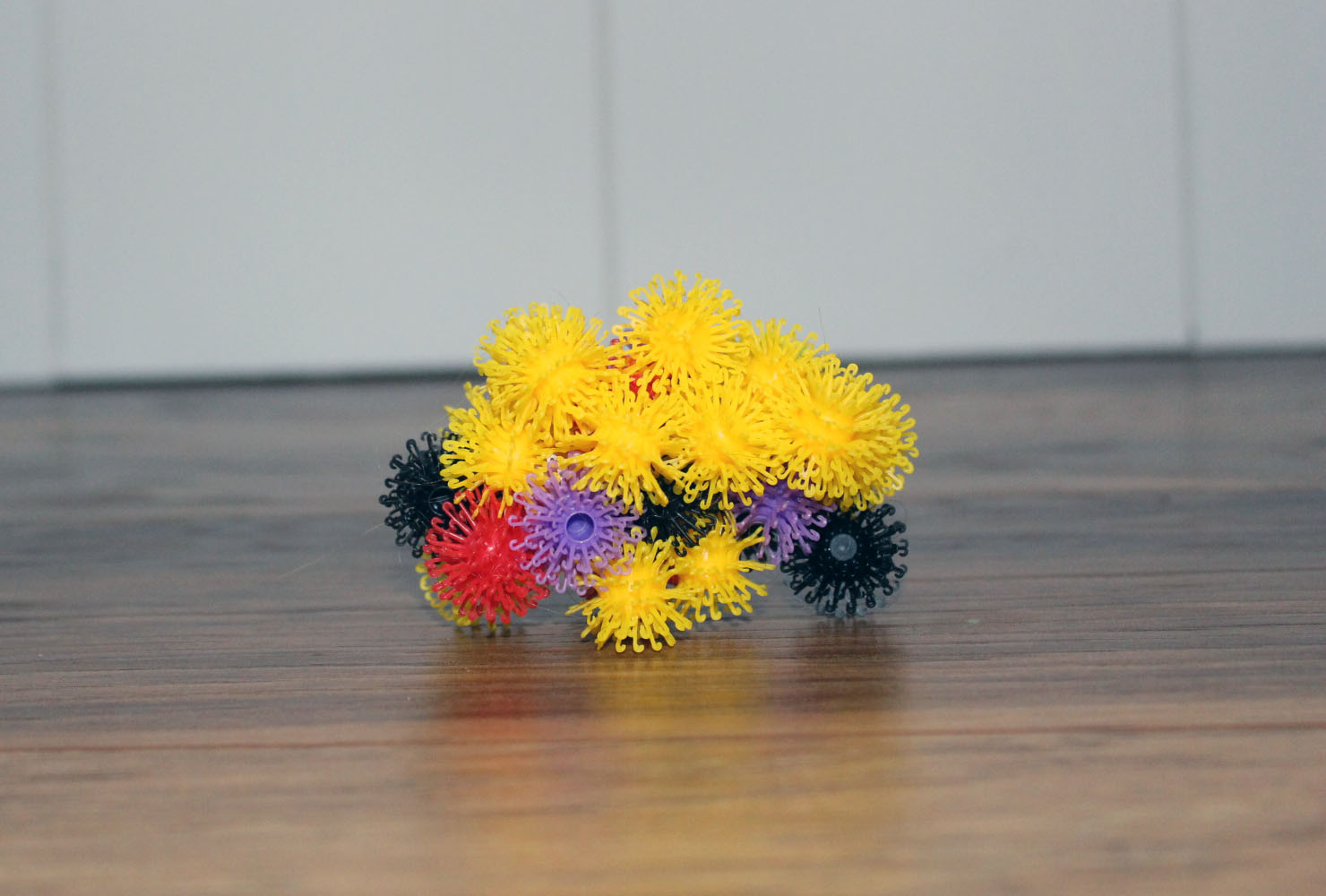 My eight-year-old daughter, Helen, had gone to sleep with Bunchems in her bed. When she woke up, she laughed that some were caught in her hair.
If you aren't familiar with Bunchems, they're the latest toy fad. They're small plastic balls with Velcro-like hooks so they can stick together and you can build things out of them.
I didn't think much of Helen's proclamation so left her to it. I simply assumed there were a couple caught in her hair and they just needed pulling out. Until, that is, Mrs Adams, who had to run out the door to catch a train, joined me in the kitchen a few minutes later in a mild panic proclaiming Helen needed my help.
I was puzzled. Helen had been laughing about the situation a few moments ago.
Helen then appeared in the kitchen looking upset, the hair on the right side of her head looking a little messier than usual. I took a closer look and couldn't quite believe what I was seeing.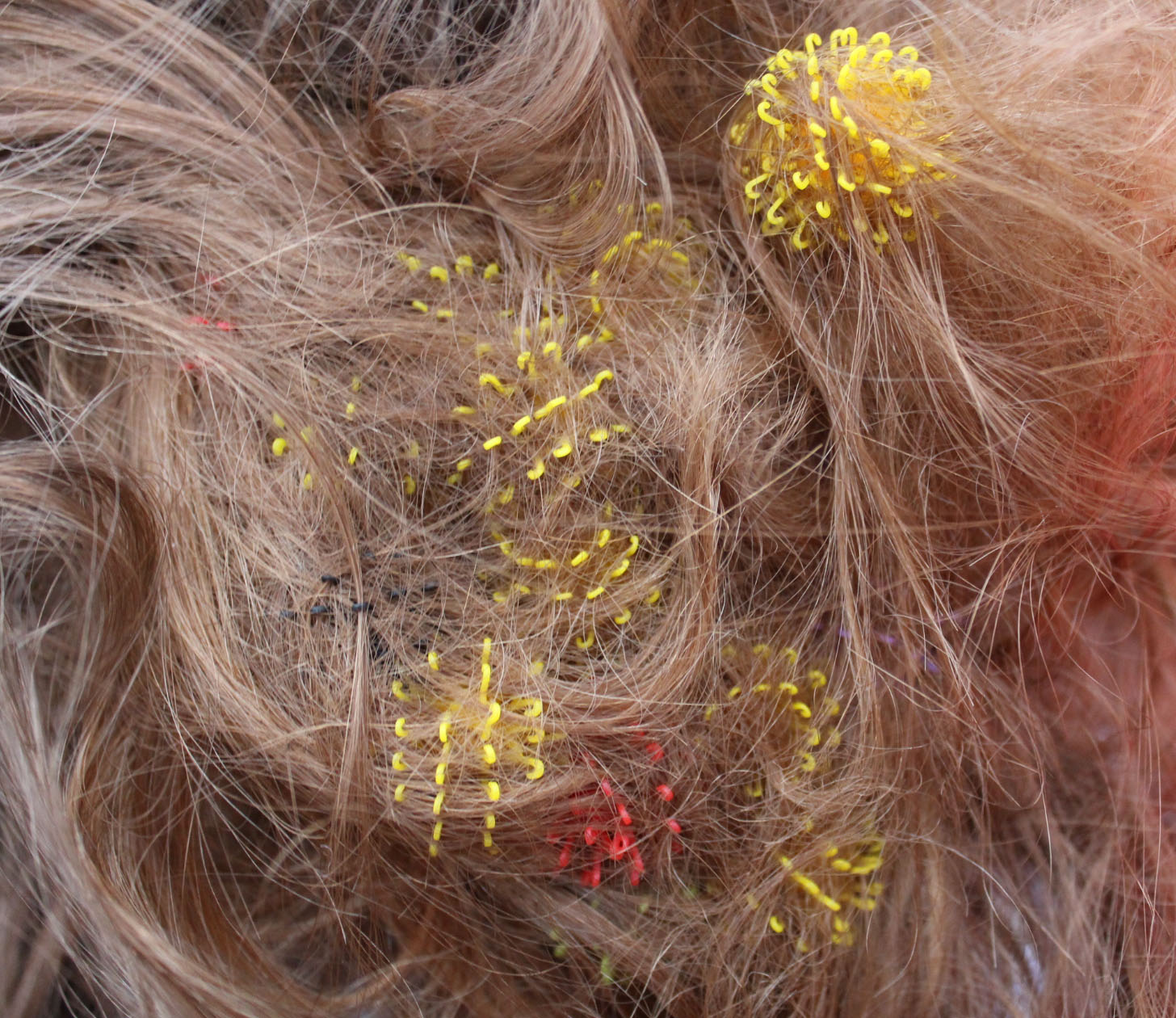 It was essentially a massive dreadlock with an un-quantifiable number of Bunchems in the centre. Some of them were buried so deeply in her hair I couldn't actually see them.
At moments like this, I think being a parent is like being a military commander dealing with an unexpected situation in the heat of battle. The situation has to be assessed and assessed rapidly before resources are deployed to deal with it. Allow me to explain.
Helen's hair had to be dealt with. I was going to try and remove the Bunchems but in a worst-case scenario I was going to have to take her to a hairdresser before school. This would mean informing school she was going to be late but….
With Easter just a couple of weeks away, Helen had a school outing to a local church. Added to this, I had arranged childcare for Izzy, our youngest, so I could attend a couple of meetings in London. Although very unlikely this situation would snowball and stop me getting to the childminder for the agreed time, I had to swing into action immediately.
First of all, I gave the kids breakfast and ran a bath. I then checked on the web for suggestions about what to do. This was eye-opening.
Up until that moment, I had assumed my family was an anomaly, the only people on the planet to have had to deal with Bunchem-induced dreadlocks. How wrong was I.
It transpired that YouTube was full of videos advising mums and dads about how to remove Bunchems from children's hair. Excitable, tabloid newspapers had thundered against this phenomenon, a sure sign Bunchems must be a threat to the chattering classes.
The only advice was to condition the hair thoroughly, brush away from the Bunchem and gently pull it out. I had very little faith this was going to work, but it was either that or take my daughter to a hairdresser where she would have a haircut only slightly less severe than Sinead O'Connor's.
With conditioner added to Helen's head, I called her school and explained the scenario. This proved to be difficult as the receptionist didn't know what Bunchems were. Despite this I got the essential information across: I would get this situation sorted and drive Helen to the church directly where she would catch up with her classmates.
While I suspect this will be marked as an "unauthorised absence" it removed the pressure of getting her hair dealt with by eight thirty am. It was, after all, looking increasingly unlikely things were going to happen that quickly.
By now the conditioner had been in her hair a few minutes. I started the de-tangling process.
The first Bunchem I worked on was one of the less-badly knotted. It also happened to be the most stubborn. Unsuccessful, I moved on to another one and, amazingly, after a couple of minutes I got it out of her hair. It was quickly followed by another and I began to think I could maybe, just maybe, do this.
The final tally: 11 Bunchems had been caught in Helen's hair. To my great surprise, I managed to get every single one out.
I also delivered Helen to church on time and had no issues getting Izzy to the childminder as agreed. It was, all things considered, a successful Bunchem-removal operation.
Even so, it was an experience I could have lived without. I hope you don't find yourself having to remove Bunchems from your kids' hair but if you do, try the conditioner trick before Sinead O'Connor-ising your offspring's hair. You never know, it might just work.
Interested in this blog post? Well have a read of these...