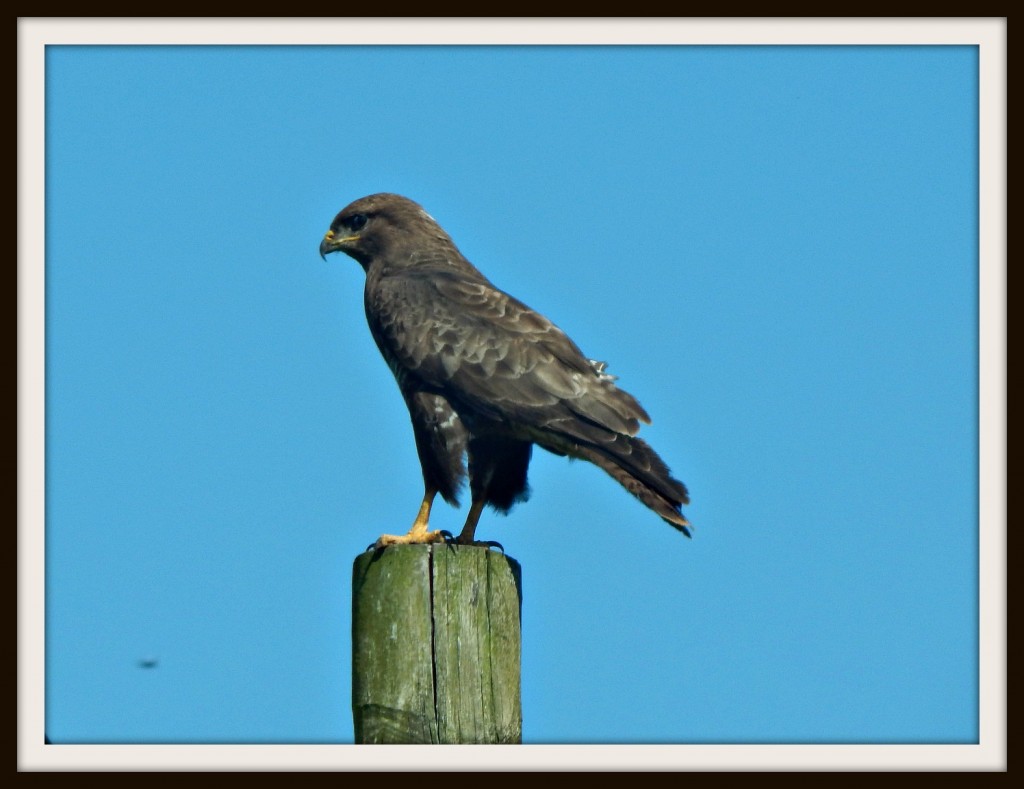 This week's image is something I've never really attempted before; a spot of wildlife photography. It's a bird of prey taking a rest on a telegraph pole.
I may be mistaken, but I think it's a buzzard. If any avid bird watchers can correctly identify it, please do leave a comment!
I took the image when I found myself with a little time to kill in a hilly beauty spot. I was actually trying to take some panoramic landscape shots when I spotted this bird circling overhead. It was too good an opportunity to miss and I was incredibly fortunate when it landed on the pole a short way in the distance.
I wasn't particularly close when I took the image, I had to zoom right in on it. The only editing I've done is to crop the image and remove the telegraph lines that were visible in the bottom left.
Personally speaking, my eyes are drawn to the talons. I wouldn't want to find myself at the business end of them!
I have linked this image to OneDad3Girls #MySundayPhoto linky. Take a look and see what pictures other bloggers have taken.
Interested in this blog post? Well have a read of these...