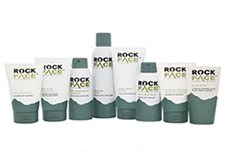 A little while ago I tried and tested Rock Face shave butter. It was a positive experience so I was delighted to be asked to try out a number of other items from it's range of men's toiletries and grooming products. Here's what I thought of them.
48hr spray-on antiperspirant deodorant
I don't generally have a need for a deodorant that lasts for 48 hours a I usually wash more frequently! That said, the performance was very good. The stand out feature of this product is the nozzle. It can be locked in place so that you don't accidentally deodorise your suitcase of gym bag while travelling. Expect to pay £3.45 for a 150ml can.
Active body spray
I'd never used a body spray before so was curious to see what it did. In this hot weather I can image some people appreciating this kind of product. It certainly kept me smelling fresh, although I'm fortunate not to be particularly sweaty so I may have remained that way anyway. As with the deodorant, it features the lockable nozzle to alleviate any spraying accidents. This items sells for £3.49 for a 150ml can.
Shower Wash
A pleasant shower wash. Like all Rock Face's products it has a mild citrus scent. It is designed for body and hair, although I prefer to use shampoo so I'm afraid none of this made it on to my head. At £3.95 for a 200ml tube a very cost effective product.
All weather moisturiser
This moisturiser performs well. It isn't too greasy and works into the skin with ease. Ingredients include shea butter, guarana and various antioxidants. Although Rock Face says the antioxidants will help reduce the impact of UV, it doesn't have an SPF rating so you might want to keep this in mind if using on sunny days. It costs £5.49 for a 100ml tube.
Face and body scrub
Having seen the news reports about exfoliating, plastic microbeads polluting the Great Lakes in the US, I was very excited by this product. Instead of microbeads, this product contains environmentally friendly crushed walnut shells to exfoliate the skin.
My personal experience is that this great to use from the neck down. Unfortunately it left my face a little dry and tiny bit flaky in one or two places. I wouldn't let that put you off. I'm sure it would be fine for most people but if you have dry skin, you might be best advised to use this for the body.
In summary
I wasn't familair with Rock Face's expanded range so it's good to see it produces deodorants, shower gels and the like. All of them have the same citrus scent so, as the website says, you can "streamline your grooming and fragrance regime in one easy step." It's not going to break the bank and all products do exactly as they say they will so it's a good range for day to day use.
Rock Face products are available at Waitrose, Superdrug and Sainsbury's. Alternatively you canbuy online from the Rock Face website.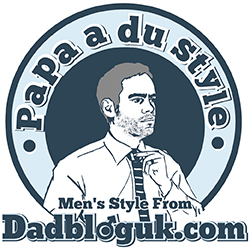 Interested in this blog post? Well have a read of these...